Yuki Ng: Fake Followers Or Cyber Bullying?
Note from Tiffany: This is deja vu all over again. Just one month ago, I was sharing on Facebook how my Youtube channel was suddenly bombarded by an anonymous person, throwing insults and making personal attacks on my individual videos.
Some told me it must be a guy, based on the "Sleep with me" comment, but the first long angry message kinda gave away the gender of the writer. First, I don't think guys are that cruel to talk about "wife material" or "getting married", and what's more, I've rarely discussed with straight guys about such stuff! Who else can it be but someone (female or her family members) who has something against me since two years back when I wrote out my story. I won't mention names this time as I was more amused than angry when the comments are made.
Cyberbullying is the use of information technology to repeatedly harm or harass other people in a deliberate manner.
And before this, Yuki happened to talk to me about the messages she had been getting and how it caused distress to her family. Perhaps I have already gotten over the unfaithfulness of my ex (I was actually very glad that he left now!), I told that she should make an announcement and not keep quiet. But she felt that she shouldn't do so as she doesn't want to be seem perturbed by these malicious comments.
Of course, it got worse (or I wouldn't be writing this alongside with Yuki), and just yesterday, I received a tag message from a particular denise lady (it changed to @fakeigfollowers) via instagram about how Yuki bought followers on Instagram and Facebook. I would be grateful for the fact that the person tagged me alongside with a group of celebrities and brands, if not for the fact that I was aware of her plans some time back.
As Yuki had written her article in Chinese, I thought it through and she told me how I should share my own Cyber Bullying experience when translating her article for English readers.
THIS ARTICLE IS TRANSLATED FROM IAMYUKI.COM
Purchasing Social Media Followers Can Make Your Popular Overnight?
Ever since I come into contact with friends from the media industry, I often hear how many (self-claimed) public figure, online stars (those who think they are very popular or want to be popular), bloggers etc will purchase some social media fake likers or followers via online companies to make them look more popular. It's not in tens or twenties, but thousands, tens of thousands or even hundred of thousands at one go! We can only say that they are too vain and hope to be noticed. Business wise, the main reason is to cheat the advertisers and sponsors, telling people that "I am popular and have lots of fans" to get some lucrative business opportunity.
Sometimes, there will be some teachers, marketing managers, clients or even friends asking me, "Wow, is that XXX and XXX popular? How did they get so many followers? Why don't you ask them how they get so many followers and likes?" I replied mildly, if you noticed this person because she is your "type" or because you like her image or talent, then their public image maintenance is still considered successful. It is not important how they become popular. But if you are judging based on the number of followers on their social media platforms to determine their popularity and not look at their behaviour, their performance or contribution, won't the "like" be very superficial? Pardon me for my straightforward speech. Because I will usually choose those people who are working hard, talented and humble to follow and "like", even though they might not seem very popular now, but I will still support them silently!
Ever since I publicized my blog, I will often receive emails with promotions to get fake followers and likes, but I haven't been taking notice, as I thought it is against my principles, I don't need such numbers to prove anything! Blogging is not my rice-bowl anyway! To me, if readers like you, that will be great, if not, it doesn't matter. Why should I lie to myself?

Perhaps those readers who have been following me and read all the statuses and messages will know, since three years ago, there will be fake accounts harassing me. Seriously, after undergoing an intensive online battle, I've learnt how to protect myself mentally, and learnt not to bother and not to respond to such gossips.
Some fake accounts will be opened based on the silly person's own email, example XXXX.live.com. Some will be based on her own favourite colour Pink, or nickname baby, or surname Tan, with their year of birth like 1988, 1989, followed by serial numbers. Example: janicetan89@live.com | janicetan89

But everyone has their own temper and bottom line. Sometimes, it will also reach the point where I can no longer tolerate. And of course, I will be sad…

Since September 2014, things became worse, all because of this matter…

It was weird how some people seem to want to bring the past matters up once more.

My instagram account was being spammed, harassed and scolded by many fake accounts for the past few months, even when I went overseas in November, I was not let off! What I can't understand is, why are these malicious messages deleted after less than a day? Or the Instagram ID was changed immediately?
If they are so free to keep going to all the famous clients that I collaborated with, or the events I went to "actively promote" me, and even tag @iamyuking to remind me, as if they are afraid that I won't see it, not to forget their favourite "idol" too. The weirdest thing, why did they tag @xiaxue and @bongqiuqiu, how is this matter related to them? Why do they have to informed those few really famous celebrity bloggers? Who do you want to help you to stir up this matter? What's your motive? The smart ones will know! Do you really want to be famous? Can't you do it based on your own capabilities? (Or maybe they don't have any?) Can you post some good content, or educational ones for those who support you? You won't go fare with such underhand methods! This will only let me look down on your character and upbringing, and pity those who did not see clearly what kind of person you are! Pathetic!
It also because of these chains of personal attacks and honorary damage, it had caused me and my family and friends a lot of trouble and pain, they were angry, heartbroken, why should I be harmed by these irresponsible fake accounts? Despite me trying to tell myself to hold on firmly and strongly, learn not to care about these "devils' tricks", these nasty comments did hurt me. I am, afterall, a human, and I have feelings too, so try putting yourself in my shoes!
My friends told me to shut down all my social media platforms, since blogging is not my full time job, then why am I inviting such trouble? I said, "They were just trying to intimidate me and make me scared by stirring up so much stuff, and try to lower my morale, so why should I succumb to all these harassment? Why should I be the one closing all the accounts and not the "devil" who is purposely creating all these problems?

I sent these harmful gossips and comments to some of my friends and in turn, received some consolation and encouragement. And I realized my blogger friend Tiffany Yong had also been subjected to cyber bullying by fake accounts. I have also asked some friends who are familiar with web hacking formulas to search for the source of these accounts. But most clues came to a dead end after a while. The troublemaker will create another new email to create a new pseudo account to continue the harassment. (Guess what I will catch you one day! Come get me if you dare. Yet again, if you have the guts to say, then use your own account to leave messages. I know you don't have!)

I saw several notification recently, those who buy instagram followers will be investigated by the Instagram team starting from December 2014, and the buyers will be deleted together with the rest! This also means that those who have been buying likes and followers, the numbers will drop drastically too! Good!

This notice inspired me to do something. I informed a few of my friends regarding this plan! Since my actions are being "spied" on, they definitely don't know that they have alerted me. Since so, I shall try to catch them in act!

No pain, no gain. Although I felt insecure, I still went ahead with my plans. In order to understand how these "fake celebrity" get fake followers, I decided to buy some likes myself in order to understand how they achieve all these. I used the same methods and means as them, since these fake accounts will be deleted eventually anyway, I managed to convince my own conscious. As for Facebook Page, I don't know how to remove. (Sigh, you guys just minus 5K likers automatically? Haha…)
Although this method seems unbelieveably crazy, I mean I don't know if this is considered stupid? What will be the consequences of my actions? Maybe the 2K plus followers that I have gotten for the past 3 years will be gone and buried together, is it worth it? Every decision comes with a price, so same old saying, I will follow my heart! Nothing to fear!

So I started contacting the agent providing fake followers, and I bought 1K instagram followers to gain his trust. It was then that I realize the service also include a monthly service of getting followers, and fake fans to like and leave messages! What a well-rounded service!
Then I tried to ask for the different social media packages, since it's a purely number games, and I have limited budget, I only bought the Facebook Page and Instagram likes to try out. I even haggle the price and lower it to $60! (It's a women's thing to bargain, I had to admit it felt good to have a successful bargain! Haha…)

Not every social media platforms have fake accounts, some can't be purchase, I guess it should be related to the difficulty level of opening an account? The platforms where followers can be purchased are:


The ones which cannot be purchased are: Migme | StarHub Community | Weibo (Perhaps only from China sites?)
So here's the transaction process and evidence: My instagram followers increased from 2K to 7K plus overnight, and for Facebook, it increased from 5K+ to 10K+.

In the past, my Facebook page requires me to spend three years before I can get 5K plus followers, and this is how much it has increased based on the purchase.
So dear readers and fans, do observe the "idols" whom you've been supporting, how can someone have such as vast difference in popularity on different social media platforms, from tens of thousands of fans to a few handfuls! (Basically, they will buy for the social media platforms which are more popular ie. Instagram.)
After 2014 comes to an end, the numbers of "supporters" will drop, and sharp-eye readers will know who has been the ones buying and creating fake accounts! But sad to say, the act of buying fake followers will not stop, as I got the notification that some online agents even provide their clients with another new batch of fake followers after the first "spring cleaning" by Instagram. This trend will just continue, so how can Instagram effectively remove these users? Perhaps by implementing a stricter system when opening an account?
I can only say, it takes two hands to clap, so I hope all fans and clients realized this point! If the supposedly public figures or online celebrities buy followers for the two reasons I've mentioned previously, we can still understand it as each have their own aspirations and means to achieve it. But if it's to create fake account to sabotage people and cyber bully, this is intolerable. Won't life be better if everyone do whatever that is within his or her means and job-scope? You shouldn't be attacking someone personally because of jealousy. If really so, you should just visit a psychologist and get yourself checked!
Although we have already tried observing the source of the accounts for a period of time, but the internet world is really to huge. So I decided to used the method from "Three Kingdoms", Called "Trapping and catching the turtle in the vat", which is a strategy to trap the enemy in a smaller zone of activity, so that it's easier for me to catch them. So when I'm writing this article, I'm already telling my friends, "See, there will be answers soon!"

Readers, think, there's so many bloogers in Singapore, and I am the very few Chinese bloggers in Singapore, why was I "caught" in such an alarmingly and efficiently short time? And I was the first one of all people? Who wants me to die the most? Your action is so childish, and the clever online readers, judge it for yourself!
Those people who have been opening fake accounts to come and harm me, don't think you are very smart, and good luck to you! You know who you are!
ps: I love you, my dear hater, like/ follow me, ok?

Last, I wish to tell some of my reader friends, please do not "update" nor send me any "disgusting photos" through social media, if not I might get nightmares at night! You should know some things are better not seen! Thanks!
Really thankful for those readers and friends who really care about me, and it's still the same phrase, "It's not easy, but rest assured I'm living very well! Gambatei!"
THIS ARTICLE IS TRANSLATED FROM IAMYUKI.COM
P.S. For those who are confused with the "I" and "me" in the above article, it is translated directly, and written in Yuki's Point of View. Thus, the article is in no way that it's from my point of view or of my views. ===============================
Last Note from Tiffany: Same as before, I'm writing and sharing this translated article not with the aim of shaming anyone, but I hope that by sharing these experiences and viewpoints, it can help people who had been subjected to cyber bullying, or even being bullied in school, to learn to speak up for yourself.

I know it will hurt, and there will be times when you question your worth (trust me, although I'm over that now, I was a victim of bullying and class ostracising back in Junior College and the experience was terrible) I know it won't be easy, perhaps you can start by commenting here? I will be here to be a channel for you to vent your frustration, and hopefully, when you have overcome that little obstacle in your life, you will come back and tell me how you have achieved it!
P.S. If you've learnt how to overcome cyber-bullying, do share your experiences here too to motivate every other readers!
xoxo



Facebook | Instagram | Twitter
*Disclaimer: This is not an advertorial for Fake Social Media Likes.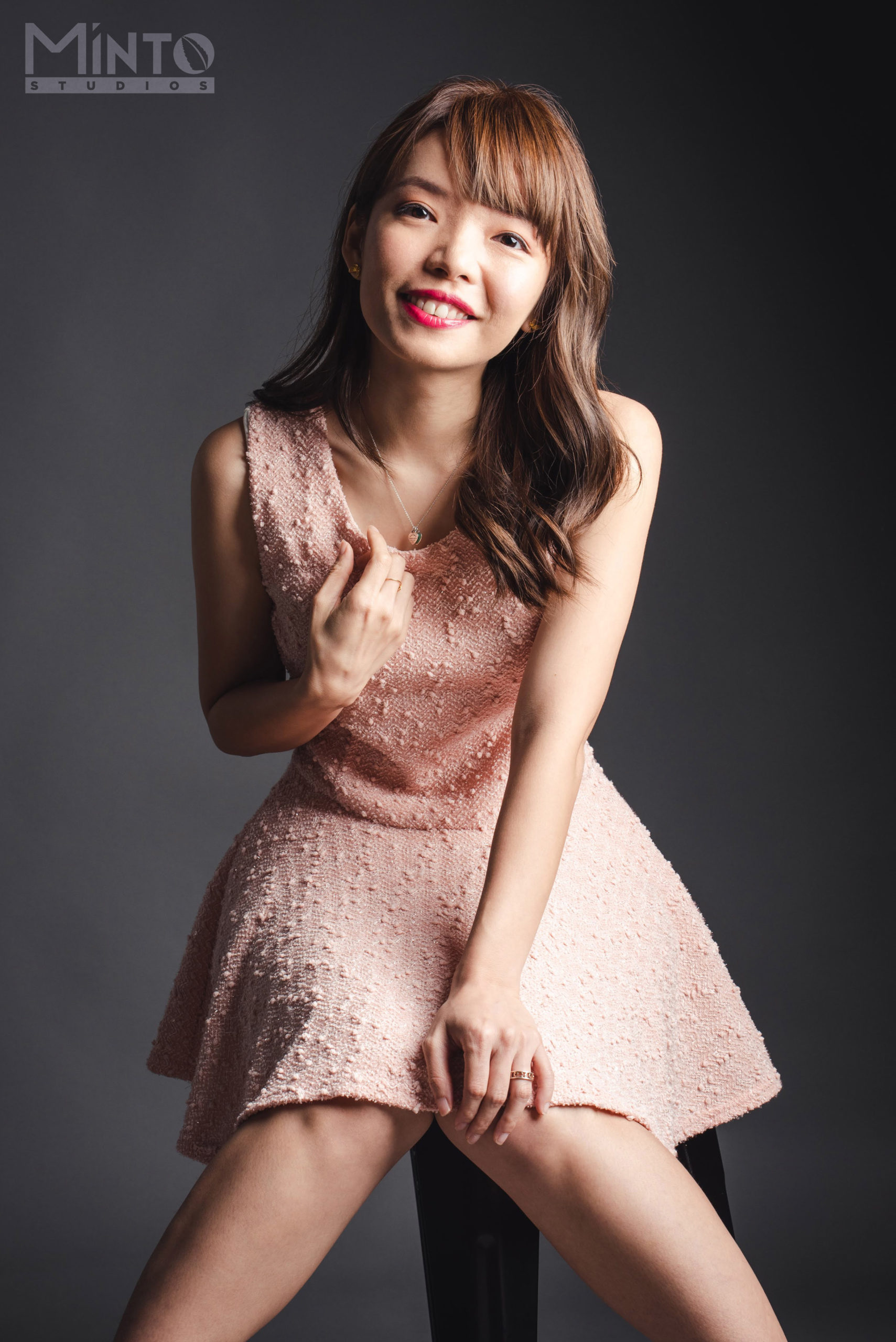 1/2 of #TheEpiphanyDuplet, Tiffany Yong juggles her ABCs – Acting, Blogging and Coaching/Consulting as she is fuelled by passion and drive to succeed.
It is not easy to make a living in Singapore just purely based on Acting, so with Blogging to help her with her online presence, and Coaching kids drama, private tutoring and freelance social media consulting to finance her life, she is currently leading the life most people hope to have: Living the Dream!