I'm back with a new challenge issued by Dulux Singapore! I was really surprised when I received the email notification that I've got shortlisted for Dulux "Inspired to Inspire" Contest! This is a contest that allows selected bloggers to give our homes a new lease of life with a fresh new coat of paint!
Dilemma: To Go or Not to Go
I had to be truthful that the sudden awareness that I've been accepted gave me a shock, as I have joined for the sake of trying my luck, and never thinking that i will really get in (I guess people who often join contest will know how I feel). So for this contest, I had to attend a Colour Inspiration Workshop organized by Dulux the next day.

To go or Not to go? This was the question resounding in my head for the whole day.
No Go: My family were quite against the idea of me taking part, as they find it very inconvenient and troublesome to have someone coming to our house to paint and have to shift around furnitures etc.
Go: Sometimes all you need is a little push for changes to be made. This is an excellent opportunity for me to get the 14 year old house a new look.
No Go:I'm still not the main decision maker in the house! Even if Papa say Ok, Mum say Nay, it's still a NAY! My mum will kill me if I go ahead and proceed without respecting her choice.
Go:My younger sister has confirmed on her flat and friends around me are getting married one by one (Sound sad huh?) Being a blogger, they tend to ask me for opinions and suggestions for products and brands. So taking this up will mean I will get to share with them more relevant stuff?
In The End: I decided to target and focus on convincing the dowager of the house: MOMMY! She's always the one complaining about the lack of help whenever she wants to paint the room (You know how mums are like, they will stop you from helping because they feel that we will only mess up). Being the Persuasive me, no prizes for guessing whether I managed to convince her!
The Colour Inspiration Workshop
Seriously, what is there to be inspired about? Colours are like… colours? Just choose your favourite colour and that will do the job, right? I was skeptical what I could get out of the workshop, most probably another sales pitch or contest rules & regulations talk. So let me do a Tom Riddle, and take you inside my memory of what happened during the workshop.
(A) Colour Psychology
I missed this part of the workshop as I had a drama class prior to the workshop and arrived late. So when I was briefed later on, I was like… hmmm… Colour Psychology and Mood, I know all about this, no sweat.


Points to note:
1. Colour can affect a person's mood and how you feel about your own room. Each colour's psychological value can influence your emotions from tranquility to rage. So we have to choose our colours wisely if you want "peace and harmony" in your family.


2. Different spaces in the house serve different purposes. You don't want to feel sleepy in the study room or energetic in your bedroom.
Tip: Do you know that some colours in large amounts will have just the opposite effect on you and your family's mood?
(B) Colour and Space
This is something new. Need to sit up and pay attention.

Images credit to Dulux Singapore
Besides emotions, colours can also affect space. Ceiling with lighter colours than the walls will feel higher, while those that are darker feel lower. Visually lowered ceiling can evoke cozy intimacy. Dark walls make a room seem smaller and light walls make a room seem larger.
P.S. Which is why Singaporeans prefer white or light coloured walls, as our flats are so small!
Colour Harmony
What?!
Colour harmony is a balance or unity of colours, where different combination of colours exist in harmony and are pleasing to the eye. There are five types of Harmonies. Monochromatic, Analogous, Direct Complementary, Split Complementary and Triadic.


Dulux Singapore provided a Dulux Colour Guide which helps address all the above harmonies as well as the colours you get when you mix two paint together.
So how do you actually blend the colours you like into a pleasing combination? Colour Harmony is something very new to me and I'm only aware of the very safe monochromatic colour scheme.
Dulux Colourist Challenge 1: Themes & Colour Selection
Theory versus Practical
Now that I've learnt the theory, I've got to put it into use. As you know, many things seem easy when you just have to say it, but the actual task of selection is so daunting. Choosing colour combination is actually a very intimidating step for me as I'm not painting my own house or room.

I chose my parents' master bedroom to be painted, as my mum's birthday is approaching! So this is like an appreciation for their upbringing. (Ain't easy bringing up four kids in Singapore ya!) If you take a look at the photo above, the white paint had yellowed over the years! I didn't even realize that until now when I took a picture. See how we neglect the walls?
But the difficulty of the task doubled as the choices have to revolve around my parents and their needs. What's more, my mum was telling me how she's going to leave that to me and see what I can come up with! Gulp Triple scary!
The 3+1 Tools You May Need
If you are indecisive (like me!) and still can't decide on what colours to use even after learning the language of colours, here's some tools you might need before transforming your room!
1. Book Reference: Colour Inspiration 2015
Suitable for: New house owners; People who want to redecorate their rooms
For furniture inspiration, you need the IKEA book. But for the walls, you will need the Dulux Colour Inspiration Book.
This book provides you with the
– Colour of the Year for 2015
– Colour & Design Inspiration Guide
– Singaporean's favourite Colour Range
– Range of Dulux paint products and their colours palates for different needs (such as the Dulux Wash & Wear, Dulux Pure, Dulux Light & Space etc).
You may request for your personal copy at www.dulux.com.sg or visit Dulux Singapore's Website for more inspiration online.
2. Dulux Colour Consultation Service (free!)
Suitable for: Opinion seekers
Dulux provides free Colour Consultation Service which allow you to visualise your colour choices and how it will look like in your room.

1. Take a photo of the room(s) you wish to paint.
2. Email customer.care.sg@okzonobel.com and tell them your preferred colours/shades or themes. Remember to leave your name and contact details so that they can contact you. (Email size should not exceed 10MB)
3. Visualize Your Dream Home with the colour scheme images from Dulux Colour Specialists
4. Paint it yourself or arrange a "Professional painting service" at your convenience.
Call: 6265 0677 or visit www.dulux.com.sg for more information.
3. Dulux Visualizer App
Suitable for: IT Savvy, DIY-ers
The Dulux Visualizer App can assist you in selecting ideal colours for your room by allowing you to view the painted version of your room instantly through the App.


If you are trying to understand what I'm saying, this is what I mean:
The App can be downloaded here: For iOs | For Android
+1. House Energy Grid Mapping Analysis
Suitable for: People who needs help narrowing down colour choices.
This is something extra for my readers! After going through the Colour Inspiration 2015 book and trying out the Dulux Visualizer App, I'm still stuck at choosing the colour schemes!
Why? Because my parents are still hoping to stick to the idea of choosing something simple, like white paint, nothing too dark or adventurous. -.-
That's totally uninspiring and no fun right?So inspired by the idea to inspire (how original!), I decided to seek the help of a professional numerologist, Kase, to help me with choosing or narrowing down the wide range of colours provided by Dulux! This house energy grid mapping make use of numerology and colours to bring desired changes in the energy of your home.

Cost: $180* / house or shop unit (2hrs max per session)
Consultation Location: Anywhere near MRT Station. (Additional $44 for house visit)
Information Needed (Given 1 week in advance):
a) Blueprint of the house (with North direction indicated from main door)
b) House unit number
c) Birth dates of residing residents (in my case, my parents' birth dates)
Email: travelingnumerologist@gmail.com
*Payment by cash before the start of the session.
My Final Choice
With the above all as reference and Master Kase's recommendation, my parents' room have to avoid Red (as it will increase aggression traits), Yellow, Orange and White (as it will increase personal negative traits). OMG, the current master bedroom is in total white!
P.S. Note that this was his recommendation based on my parents' birth dates.
This is how the room looks like on the Dulux Visualizing App
Colour Recommendation: Lotus Blossom, Little Linda (Good for enhancing relationship, wealth, temperament control); Seawind, Napa Valley (For calming and neutralising effects).
I guess it's the paradox of choice, my mum chose the Lotus Blossom and Little Linda (which is similar to the Trendy Colour for 2015!) Now, I'm sending this choices to the Consultants and see what they say!
A Summary Video!
Promotion for You!
From now till 15th February 2015.
Visit www.dulux.com.sg for more information.

Between Now till 31st December 2014, you can get an additional $30 off painting packages when you call 6265 0677* and quote "TY550".
*Hotline Operating Hours: Weekdays 8.30am – 5pm
For more inspiration online, visit:
Dulux Singapore's Facebook Page, Website or Youtube Channel!
xoxo



Facebook | Instagram | Twitter
Disclaimer: No monetary compensation was received for the article. The article is written in response to Dulux "Inspired to Inspire" Contest. Please be rest assured that even though the products and services were sponsored, it does not have any bearing on the content of this post. Opinions stated are genuine and honest. Also note that all sources, information, content, links are valid to change at any time.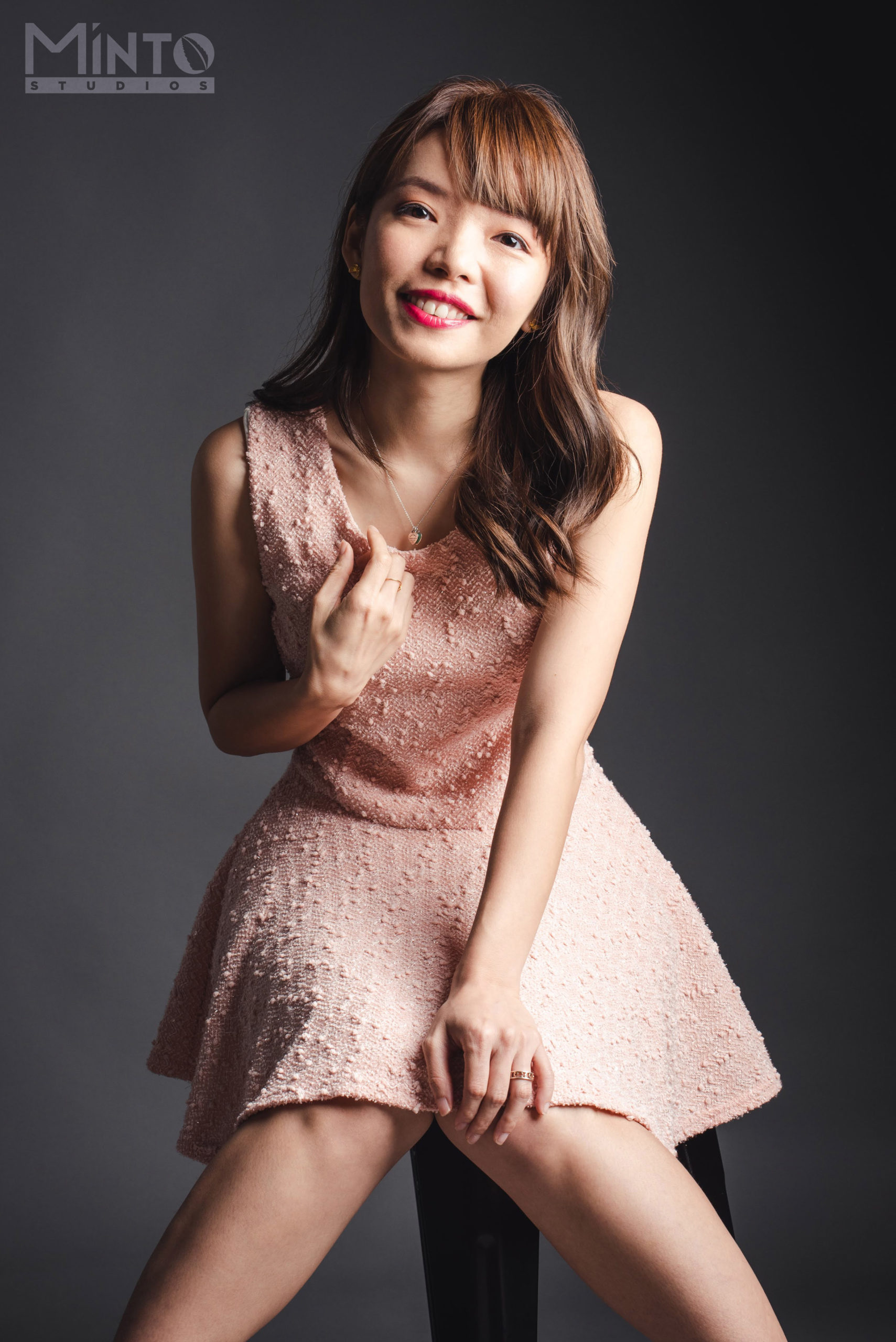 1/2 of #TheEpiphanyDuplet, Tiffany Yong juggles her ABCs – Acting, Blogging and Coaching/Consulting as she is fuelled by passion and drive to succeed.
It is not easy to make a living in Singapore just purely based on Acting, so with Blogging to help her with her online presence, and Coaching kids drama, private tutoring and freelance social media consulting to finance her life, she is currently leading the life most people hope to have: Living the Dream!