Flying to Taipei with Jetstar
After 3 years, I finally got the chance to return to Taiwan! Thanks to Jetstar Asia, Forte Hotel Group and OMY.sg, I don't have to worry about my flight and accommodation as they have been well taken care of! Although it was a just a short 5D4N trip, it was a good break off my non-stop teaching and projects! Here's a short video my travelling partner, Priscilla aka Pingerrain did for Jetstar!
Initially, we wanted to do an inflight food review video, but the plane has too many background noise to do a proper one! Oh well, I will just share with you guys my experiences in words then! 🙂
My Travel Partner
If you've been following my blog, I think you would have seen her around! Priscilla is actually a Singapore travel blogger who often travel overseas alone and share her experiences and tips on her website.
Although I do some travel writing, this was my first independent travelling (without any given itinerary or tour guide), and I'm so thankful that I have a solo travel guru around! I felt like a pamper princess who know nothing about everything after years of being "spoon-fed" by Tourism Boards and my ex. Haha, I will share more funny experiences in my future posts (like how I went on a tag-along mode and depend on my Taiwanese friends to show us around!), but for now, click here to check out her review for Jetstar Asia!
JetWeb Check-in
If you haven't been flying (on Jetstar or from Changi Airport) for a while, this might be new to you. Changi Airport launched the Fast and Seamless Travel at Changi (FAST@Changi) programme earlier this year and Jetstar Asia being its airline partner for trial launch.
At Terminal 1, there were two self bag-drop units and four self check-in kiosks beside the Jetstar check-in counters. At the self check-in kiosk, passengers (from selected flights) can print their boarding pass as well as baggage tag after checking in. After tagging their baggage, they can drop it off at the self bag-drop counter. A receipt is provided for checked-in baggage. It's pretty convenient for frequent travellers who want to avoid the queue!
P.S. However, not every passenger is able to do so. If you want to see if you "qualify" for web check-in, click here to find out more about the Jetstar Web Check in.
Flight Experience Enhancement Tips
I'm not going to start on how some people might get airsickness (think seasick), airplane ears or panic attacks, because I don't wish to discourage those who have yet to fly to think that taking a flight is all about those symptoms and air turbulences (Oops, did I just do the exact opposite? LOL). OK, forget what you just read, now focus on the three basic tips to make your flight a little more comfortable and enjoyable if you haven't known about them yet!
1. Extra Leg Space for the tall, taller and tallest.
Well, as you can see, the extra 20cm of leg space is quite "extra" for me, as I'm made perfectly for Jetstar (Fine, I'm short!). But for anyone who's 1.65m and above, the usual leg room might be a tad squeezy or uncomfortable for you (especially for long flights!). So, you want a more comfortable journey, remember to opt for seats with extra leg room.
P.S. Select your seat when you book or during web check-in. It's best to select your seat when you book to have more chance of getting the one you want.
2. Get a Sleep Kit!
Neck rest pillow, eye mask, shawl or blanket, they are the "highly recommended" if you are a sleeper (Sleep Everywhere, Anywhere) like me. The seats for most flights have this slight bent in the head rest area which is very uncomfortable to rest in if you wish to take a snooze.
On the flight, I would alternate between sleeping on the pull-out tray table and the head-nodding posture (see above). Although the photo above was not taken on Jetstar, but that's basically the position I ended up in whenever I fell asleep and I would get a crick in neck for the next few hours. So invest in a neck rest pillow and you will definitely be glad that you had it.
3. Prepare some "In-flight" Entertainment
If you are not a "Sleeper", then you might want to bring some preloaded movies, offline games or even a novel to entertain yourself during the flight. A movie usually shortens the flight by half!
Jetstar have their very own magazine (you can take away with you)which might give you some travel tips and suggestions for the place you are flying to. I usually read them when Jetstar starts to descend and get ready for landing!
Outbound VS Inbound Flight Experience
Do You Know? 
Jetstar and Qantas have been named the two leading airlines in the Australia-Pacific region in the 2014 Skytrax World Airline Awards. Jetstar Airways awarded Best Low Cost Airline Australia-Pacific (four consecutive year) and was voted the number four low cost carrier in the world and in Asia.
Jetstar flies to Taipei up to twice daily, and Taoyuan Internation Airport is the stop-over for Singapore to Osaka, Japan and vice versa. So my outbound and inbound flight experiences were quite different.
Outbound Jetstar Café: Hot Meals
For outbound flights, the meals choices would be displayed on the menu. There were 4 Hot meal choices: Udon Noodles, Chicken Rice, Vegetarian Thai Green Curry and Chicken Tikka Masala. Priscilla and I decided to choose the following 2 meals for our breakfast!

The wok-fried udon noodles comes with shiitake mushrooms, red and green bell peppers, baby shrimps and toasted sesame seeds. The udon noodles were a little too soft for my liking, but it was overall, quite tasty. I don't usually eat the bell peppers, but it was cooked well enough to not have that raw vegetable taste. This is recommended for people who don't take meat and prefer seafood!
Chicken Tikka Masala is a dish of roasted chunks (tikka) of chicken in a spicy and creamy sauce. I'm so glad I chose this as one of our meals as the chicken was well-marinated with spices and yogurt. The biryani rice was fragrant and perfect with the gravy! The achar (pickled cucumber and pineapple) will be more delicious if it's cold, but well, don't be too picky when you're on the flight! Highly recommended if you ever need a meal from the Jetstar Café.
We got a Hot Meal Set for ourselves which include a kit-kat, a bottled water, the hot meal as well as a hot drink served later. The meal was not super filling, but enough to last us for the 4 hour trip and for us to grab a proper meal when we reached the airport.
The air steward and stewardess for the outbound flight were locals and they were able to understand and address any enquiries clearly. I was quite surprise when one of the stewardess, Clare (the lady beside me), called out my name, recognizing me from some TV show (And I had no make up ON! Gosh!) But anyway, she used to be one of the speakers from a local Chinese talkshow "Let's Talk!" (你在囧什么?)
Inbound Meals
On our return trip, our Inbound Inflight Meal is no longer from the Jetstar Café Menu which was a pity as we wanted to try the remaining 2 dishes!
The menu for the flight back to Singapore was the KIX Economy Class Menu (Osaka to Singapore via Taipei). There's Teriyaki Beef, Creamy Chicken and Garlic Fried Rice (Vegetarian). However, there was only the beef and chicken dish when we ordered and the Garlic Fried Rice must be ordered online prior to the flight.
As both Priscilla and I don't take beef, we took the creamy chicken with semi dried tomatoes and mushrooms. There was also some roasted Cut Potatoes with parsley and boiled broccoli. We were quite disappointed with the meal from Osaka. Priscilla, who had travelled to Japan, told me that Japanese inflight food were usually good.
But for this dish, the potatoes were dry and tasteless, the broccoli was bland too as there wasn't enough sauce. The tomato and mushroom cream sauce was passable, but I gave most of my chicken (as it was not to my liking) to Priscilla. This really made me missed the Chicken Tikka Masala badly!
Some of the air-stewardesses were Japanese and the one who served us seemed to have trouble understanding what we wanted (Not the lady in the photo!). Although she patiently addressed our queries, I was a little frustrated by the second or third time I had to repeat and explain our (meal) concerns. But I was really touched when the pilot and cabin crew agreed readily to take photos despite the late timing (it was about 2am when we reached Singapore!)
Thank You Jetstar!
Although this is not my first time taking the Jetstar, it's actually my first time trying the inflight meals. Many of my friends always think that bloggers might get extra attention during the flight so that we will write a better review for the airline. But to be truthful, I didn't feel any differences in the cabin crew's service. They were equally polite and friendly (compared to my prior Jetstar experience), so I have to reaffirm that we are getting the same thing and reviewing the same service! 🙂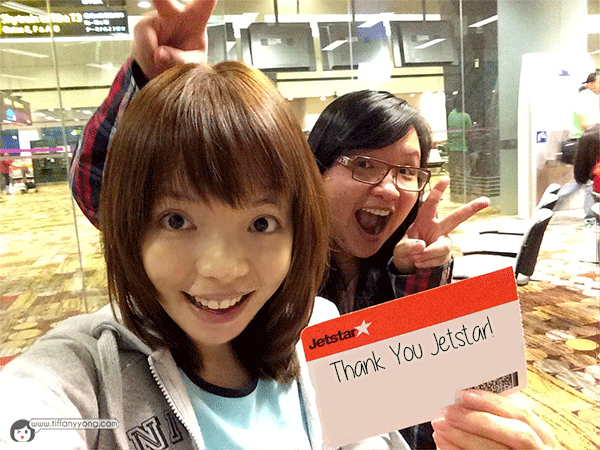 Once again, thanks Jetstar for this opportunity to review the inflight meals! 🙂
P.S. Jetstar changes their menu frequently, thus the reviewed meals might not be available at the time you make your order. But do try out their meals and tell me which one you like best!
For the latest promotion and discounts, do like Jetstar Asia's Facebook Page and check out their website for more information!
xoxo



*Disclosure: No monetary compensation was received for the flight review.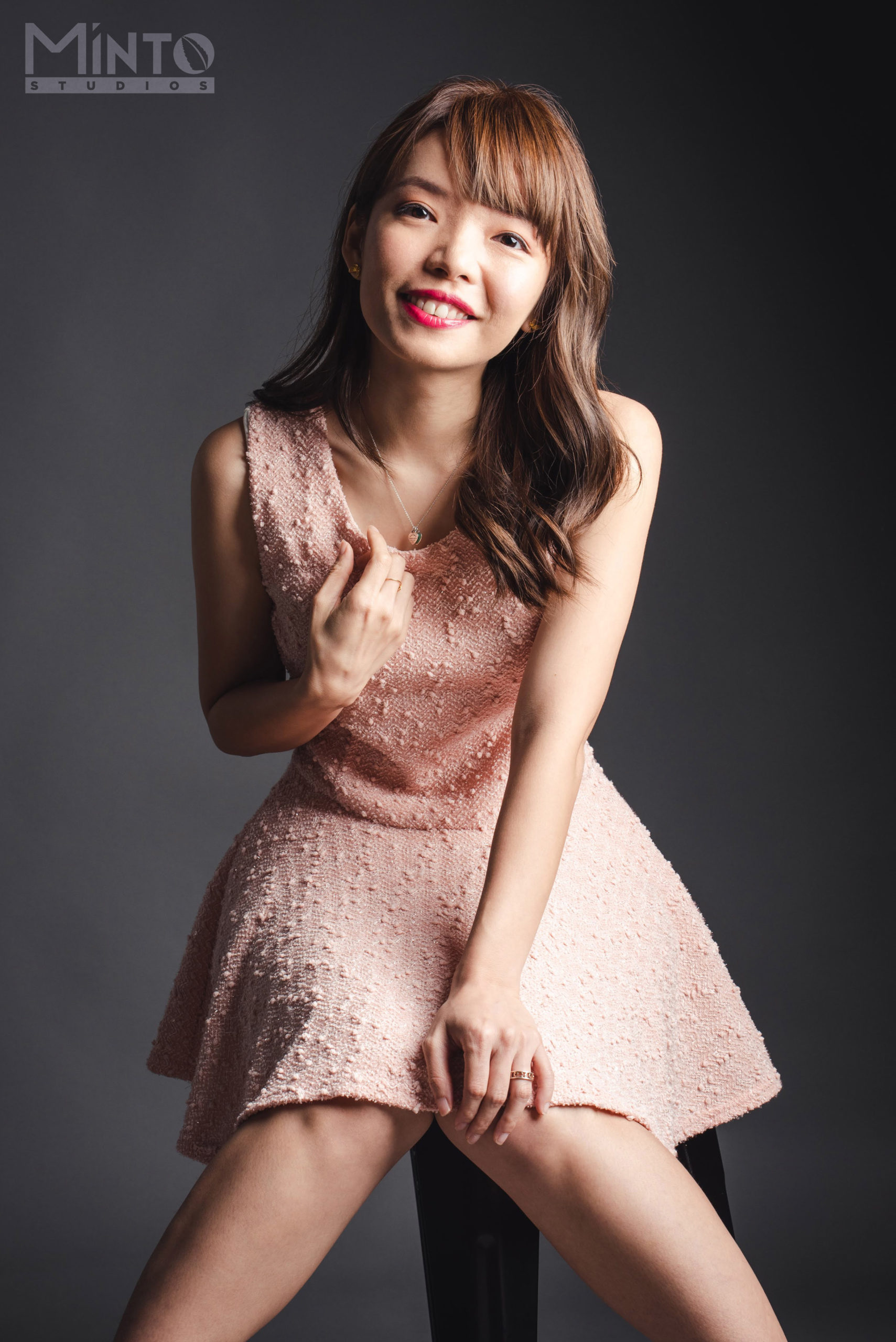 1/2 of #TheEpiphanyDuplet, Tiffany Yong juggles her ABCs – Acting, Blogging and Coaching/Consulting as she is fuelled by passion and drive to succeed.
It is not easy to make a living in Singapore just purely based on Acting, so with Blogging to help her with her online presence, and Coaching kids drama, private tutoring and freelance social media consulting to finance her life, she is currently leading the life most people hope to have: Living the Dream!