Photoshoot @ Forte Beitou Hot Spring Resort
Photographer: Priscilla
Location: Forte Beitou Hot Spring Resort
This a simple photoshoot my travel partner Priscilla aka Pingerrain did for me when we were in Taipei. This is my first time trying out long skirts with straw hats… Very countryside, and Taiwan-ish.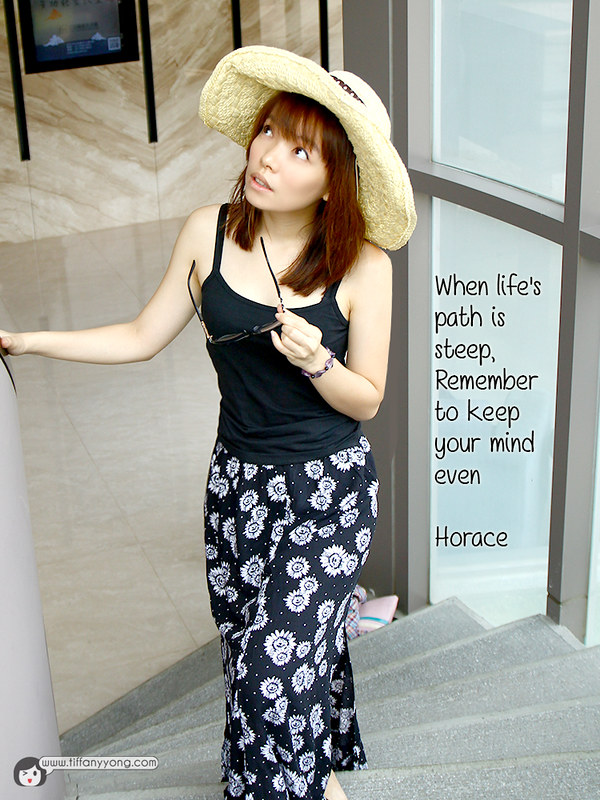 I always like to put some quotes into my photos, to add some meaning to it. Many a times, when the path in front of us is steep, many people tend to lament about their bad luck or give up. Just remember to keep your mind even and move on!
Smile and laughter is something that should come naturally to us, yet nowadays, there's more and more people getting depression. You know, you never know who's falling in love with your smile. So smile more often!
In every industry, we will have our own little rat race. Cars, Condos, Cash, Credit Cards etc, many people are chasing after things that can't exactly bring them happiness. Sometimes, a simple life, to enjoy life, is happiness.
I used to get depressed when my mum said I'm not allowed to do certain things, then my friends discouraged me, then people around me tell me it's difficult. But if the life's greatest pleasure is to be able to succeed and do what others say you cannot do, then you will be happier doing it!
Happiness is simple. Freedom is simple. To live, is also simple. Try not to complicate it!
Priscilla had wrote a pose about Portrait Photography, sharing her experience taking photos for me, so do check it out if you are interested in photography too!
My Monthly Hair Affair Part 3: Cosme Cream (Japanese Straightening) @ Shunji Matsuo Ngee Ann City
If you realize, the above photoshoot was done with straight hair! After nearly a year, I'm back to straight hair! And I was just getting used to curly hair! Actually I was really excited to get my hair straighten because during the last session, Fannie (hair stylist) told me that my hair ends were still too damaged to do any more chemical treatments.
No words needed to show how dry the "grass patch" was right? Well, this hair was approximately 1.5 months since my last hair treatment, and it had finally reached the length where Fannie said I can chop it off! But first thing first, touch up on the roots!
I took this photo for fun and thought it looked like a side-shave with the hair dye on! Shunji Matsuo applied Argan oil on my scalp to protect the skin before doing the root touch up! Very important for a healthy scalp!
Cosme Cream Bonding
The rebonding process is actually quite similar to the usual ones in neighbourhood salon, but here, they use the cosme cream which keeps the hair smooth and shiny with extra volume at the end of the hair (just like doing a treatment!), unlike other rebonding products which makes the hair too flat or straight.
After the first round of application, my hair was washed and dried and trimmed by Fannie. Now here comes the fixing (the shape) part.
As you see, my hair was curled in instead of keeping it straight. And also (if you realised), cosme cream allows rebonding to be done on dyed or bleached hair. This treatment-like rebonding can also reduce frizz and smooth out curls.
Ta dah! Super star quality hair! I thought the lighting made me look like a mannequin in the photos 😛
Witness the Difference
As you can see the before and after, the straightening is very natural and not super straight! Rebonding is no longer the "in" thing nowadays, although it's still very common. So I will definitely encourage people who are not adventurous enough to go for curls, and hope to try something new besides the usual rebonding, can try this cosme cream bonding or perhaps the perm if you want!
COST:
Cosme Curl (Japanese Perm): $200 (S) | $220 (M) | $250(L)
Cosme Cream (Japanese Straightening): $270 (S) | $330 (M) | $370(L)
SHUNJI MATSUO HAIR STUDIO
Quote 'Tiffany Yong' to receive 10% off any chemical service by international director stylist: Fannie
Ngee Ann City aka Takashimaya
Tower B #05-23, 391 Orchard Road, Singapore 238872
Tel: (+65) 6238 1522/1514
Website: http://www.shunjimatsuo.com.sg/
Facebook Page: Shunji Matsuo Hair Studio
BUSINESS HOURS
Mon – Sat: 10:00 – 19:30 (last appointment)
Sun: 10:00 – 17:30 (last appointment)
xoxo



Disclaimer: Please be rest assured that even though the products and services were sponsored, it does not have any bearing on the content of this post. Opinions stated are genuine and honest. Also note that all sources, information, content, links are valid to change at any time.
Quick Survey!
So is straight hair or curly hair more suitable for me? Let me know by commenting below!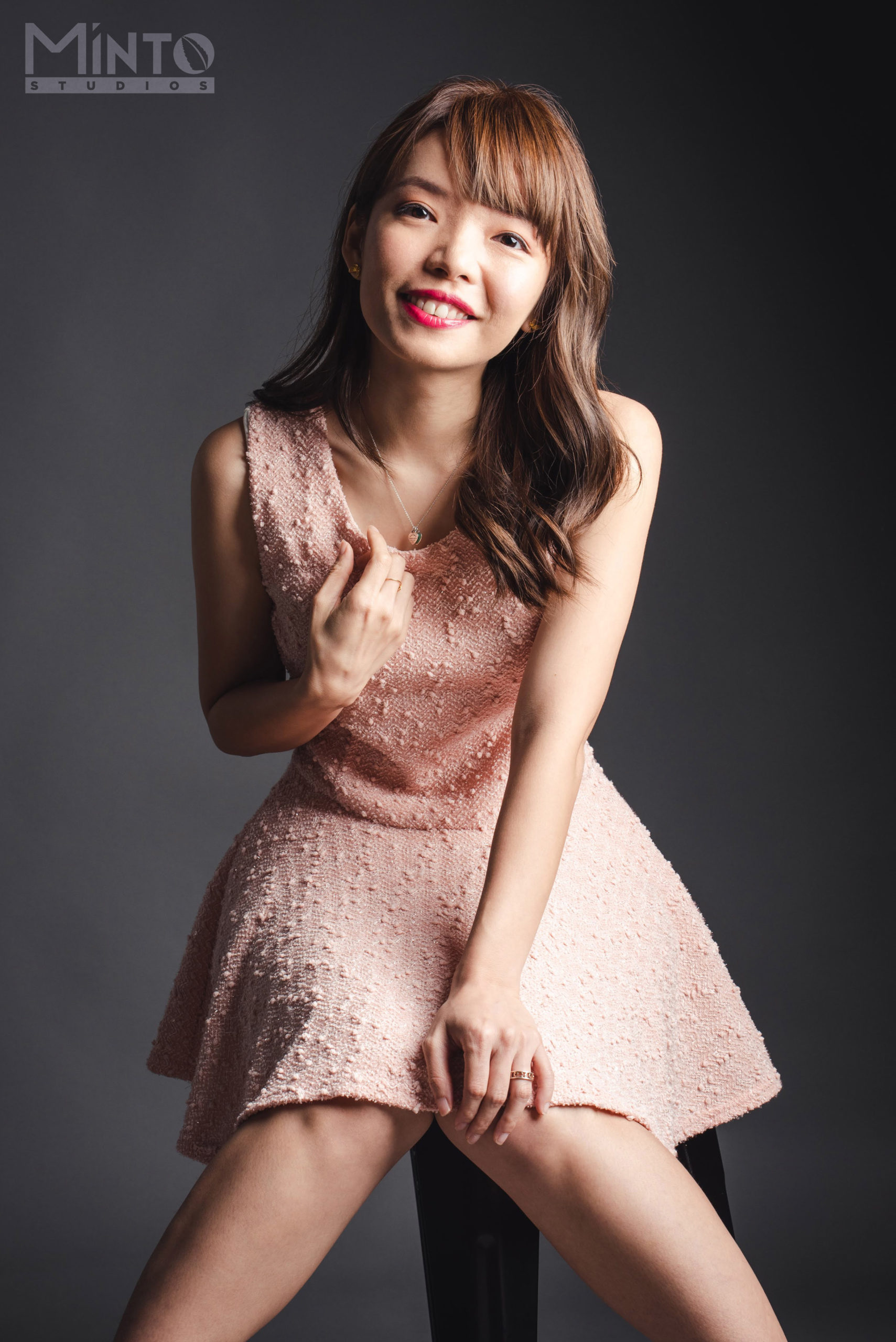 1/2 of #TheEpiphanyDuplet, Tiffany Yong juggles her ABCs – Acting, Blogging and Coaching/Consulting as she is fuelled by passion and drive to succeed.
It is not easy to make a living in Singapore just purely based on Acting, so with Blogging to help her with her online presence, and Coaching kids drama, private tutoring and freelance social media consulting to finance her life, she is currently leading the life most people hope to have: Living the Dream!