The Expendables 3 Movie Review | by tiffanyyong.com
Recommended Audience: Fans of Jason Statham, Wesley Snipes, Sylvester Stallone, Mel Gibson, Jet Li, Antonio Banderas, Arnold Schwarzenegger, The Expendables, and Adventure/Action movie fans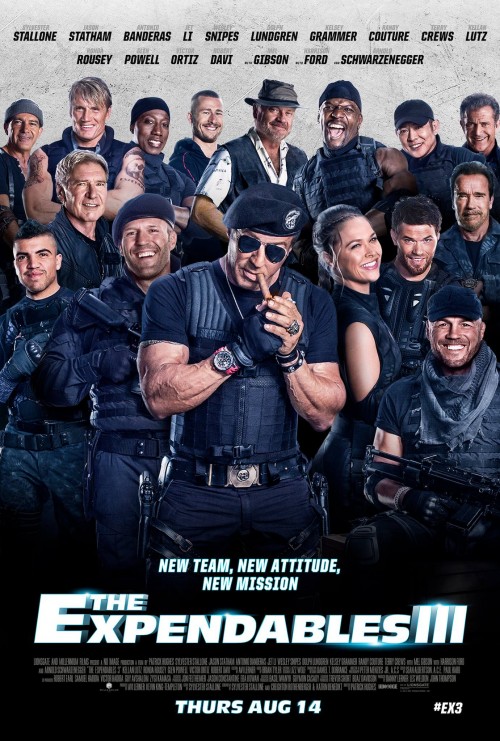 The Expendables 3 Movie Synopsis
In THE EXPENDABLES 3, Barney (Stallone), Christmas (Statham) and the rest of the team come face-to-face with Conrad Stonebanks (Gibson), who years ago co-founded The Expendables with Barney. Stonebanks subsequently became a ruthless arms trader and someone who Barney was forced to kill… or so he thought. Stonebanks, who eluded death once before, now is making it his mission to end The Expendables – but Barney has other plans.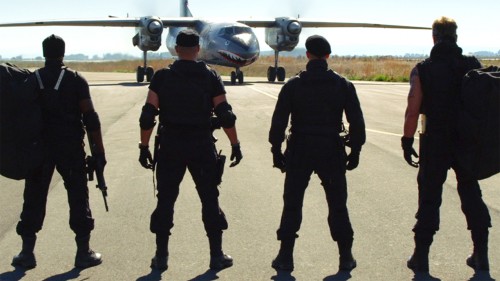 Barney decides that he has to fight old blood with new blood, and brings in a new era of Expendables team members, recruiting individuals who are younger, faster and more tech-savvy. The latest mission becomes a clash of classic old-school style versus high-tech expertise in the Expendables' most personal battle yet.
The Expendables 3 Viewer Rating: 3/5 ***
The Expendables 3 Movie Review:
I caught the Expendables 3 a week before the release, and a warning to those who have yet to catch the film. Please don't bring your brain to the cinemas. Just enjoy the over-the-top action and almost-brainless plot (if you think there is any in the first place).
Ridiculous Scenes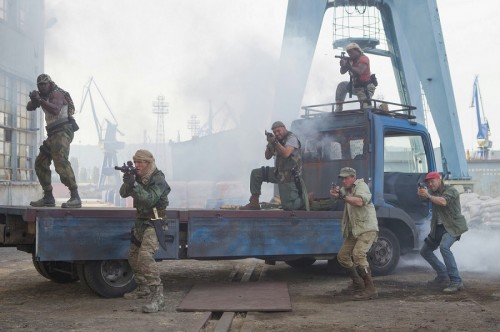 There were many scenes which doesn't seem to make (common) sense to me! One will be the black-op mission when the team tried to apprehend some arms dealer. What made me burst out laughing was how they enter the area IN BROAD DAYLIGHT using a speedboat without anyone noticing, they even enter the heavily armed region, climbed on to the containers IN BROAD DAYLIGHT without raising any alarm! How is that even possible?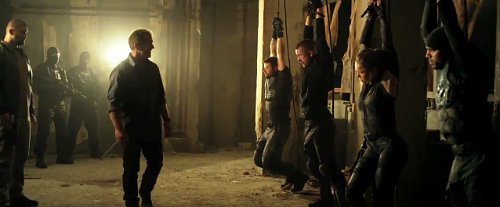 When the "younger" expendables were hired, they kinda balance up the retro "machine-gun shooting" stunts by introducing some technology stuff. Too bad, the "Expendables Lite" wasn't able to pull off their tech-savvy roles well enough. Or should I say, the script seemed to be written by a non-tech person, so much that the "techy" part of the film were all briefly touched on.
Galgo (Antonio Banderas)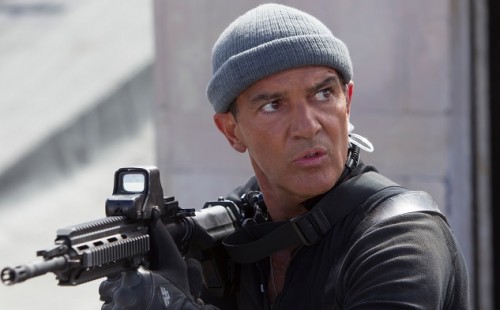 If I really have to give someone the credit for the score the Expendables 3 is getting from me, it will be the comical motor-mouthed Galgo. The wannabe mercenary was so irritatingly funny, making everyone else looked boring in contrast. Ok fine, Wesley Snipes as Doctor Death was pretty cool (especially his tax evasion pun). Aside from that, Jet Li and Arnold Schwarzenegger are pretty dispensable.
Well, I rated this without watching the first two installments, but with the big cast, you might want to catch it just to see them in action together once more.
Do You Know?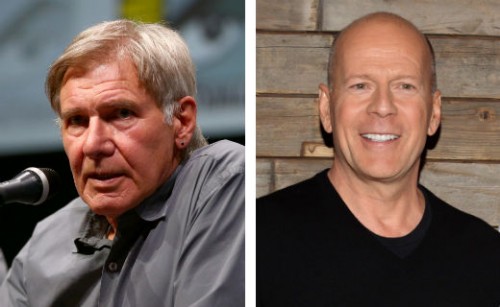 Bruce Willis was set to reprise his role of Mr. Church, at a salary of $3 million ($750,000 per day for four consecutive days). When he demanded $1 million per day instead, Sylvester Stallone and the producers refused, and he left the film. Within three days, Stallone was able to get Harrison Ford to replace the Church role as a new character.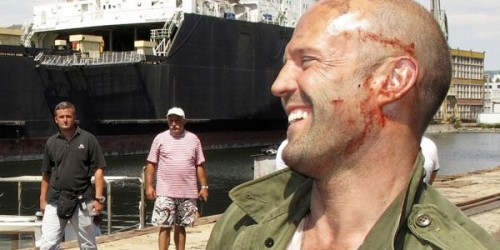 While shooting an action scene in a truck Jason Statham almost suffered a fatal accident when the truck fell to the sea after brakes failed.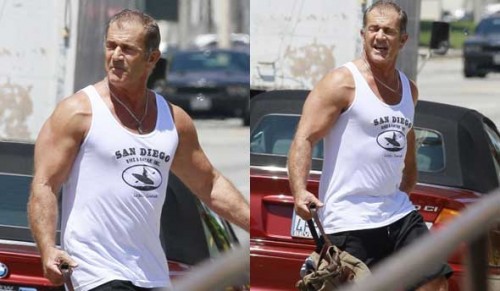 In addition to his role of main villain, Mel Gibson was offered the chance to direct the film but he declined.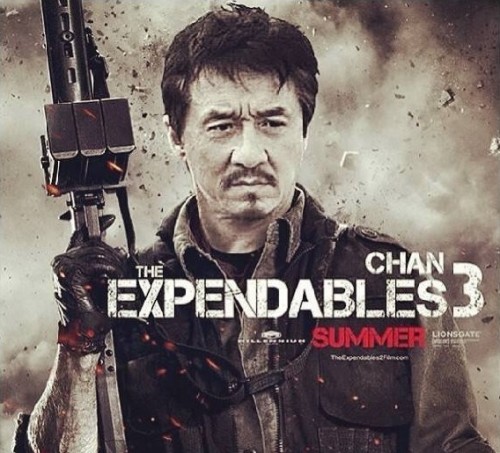 Sylvester Stallone offered a supporting role to Jackie Chan but Chan refused because he want to play a lead role. A copy of the film was leaked online three weeks before the release date. The film was downloaded 189,000 times in the first 24 hours after the leak.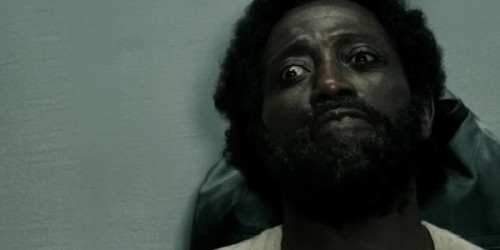 When Toll Road (Randy Couture) asks Doc (Wesley Snipes) why he got locked up Doc sarcastically replies: "Tax evasion". In 2008 Wesley Snipes was sentenced to three years in prison for tax evasion. He served from 2010 to 2013.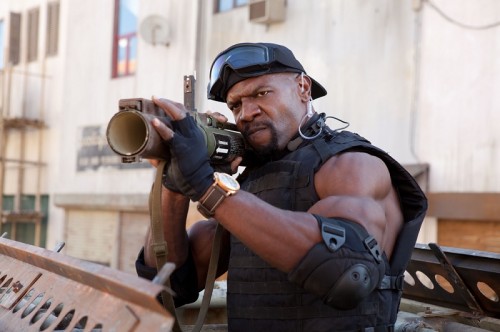 Sylvester Stallone tried to get Wesley Snipes to play the role taken by Terry Crews in The Expendables (2010). Crews went on to play Hale Caesar after Snipes declined due to legal matters related to his tax-evasion charges that prevented him from leaving the United States without the court's permission. Wesley Snipes got the role as "Surgeon" shortly after his release from prison.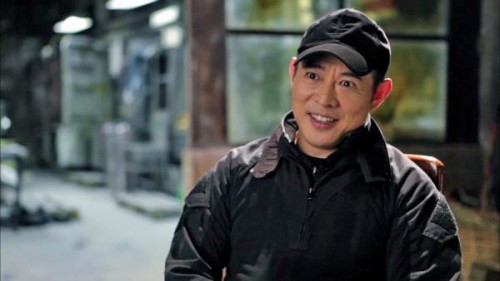 Although billed, Jet Li has less than five minutes of screen presence.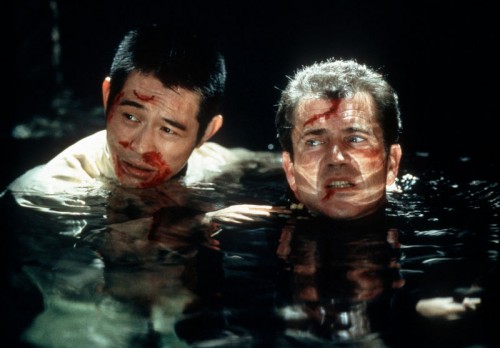 Reunites Mel Gibson and Jet Li, who last co-starred together in the 1998 film "Lethal Weapon 4". Oddly, in the earlier film, Gibson was the hero and Li was the antagonist. In their latest film, the positions have reversed.
Behind The Scenes and Interviews
Check out The Expendables 3 Official Website and Facebook Page!
The Expendables 3 is out in cinemas on 14 August 2014.
xoxo


Facebook | Instagram | Twitter
*Disclosure: No monetary compensation was received for the movie review.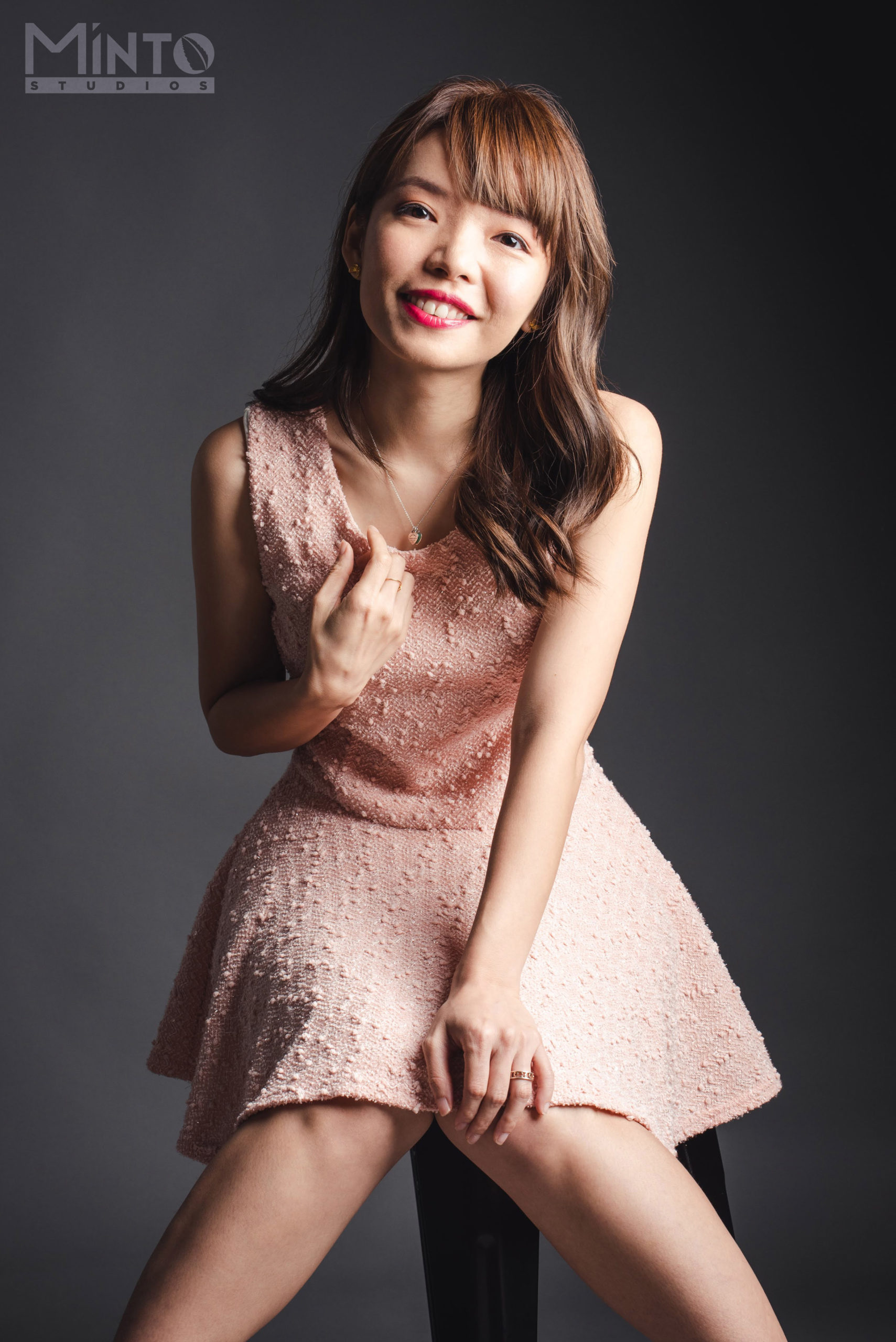 1/2 of #TheEpiphanyDuplet, Tiffany Yong juggles her ABCs – Acting, Blogging and Coaching/Consulting as she is fuelled by passion and drive to succeed.
It is not easy to make a living in Singapore just purely based on Acting, so with Blogging to help her with her online presence, and Coaching kids drama, private tutoring and freelance social media consulting to finance her life, she is currently leading the life most people hope to have: Living the Dream!