My monthly affair with Shunji Matsuo Ngee Ann City
I've officially signed a one-year contract with Shunji Matsuo Ngee Ann City! Starting from June, my hair is no longer an "orphan"! After neglecting for nearly half a year, I've decided to "settle down" with Shunji Matsuo. Initially, I was hesitant, because there are actually many bloggers contracting under them. But after the rave from my fellow belle, Juliana, who also had her beautiful tresses taken care of by them (Check out her wedding style hair here), I decided to say yes to them!
Shunji Matsuo Hair Studio at Ngee Ann City
After some research, I realize that Shunji Matsuo have a few concepts salons in Singapore. While some branches provide customers with the latest fashion trends and hairdressing techniques from Japan, Shunji Matsuo Hair Studio @ Ngee Ann City is an appointment-only concept hair studio where customers can enjoy a therapeutic and relaxing experience of calm tranquility.

The hair studio focuses on enhancing the beauty of client's hair, providing a comprehensive range of premium services that fulfills client's hair, mind and heart. Upon entry, besides the wide range of hair care products, the essential oils on display caught my attention. Different essential oils have varied benefits such as relaxation, increased immunity, pain relief and even promote hair growth! There are also cabinets and lockers for customers who want to keep their belongings (their facilities resembles that of a spa!) My favourite spot will be their hair wash corner as I got a spot by the beautiful window. The greenery really made the atmosphere calming and soothing.

Shunji Matsuo @ Ngee Ann City also uses essential oils to balance and musk the strong chemical odour from the hair dyes, which is quite important to me because I have a sensitive nose and will start sneezing non-stop when irritated.
The "Before" Look
Well, I know the super long hair roots are hideous. But I'm actually quite a lazy person when it comes to my hair. I was planning to patch the roots sometime back. But then, I received some filming projects and one of the commercials (it's a Changi Airport Commercial for China Market) actually wanted me to be in my original state of hair (Yes, with the black hair roots!) I was a tad horrified, but had to wait until the filming end before I was able to do anything to my hair. Perhaps it was someone answering my prayers, at the very last moment, few days just before the shoot, I was requested to change my hairstyle!

William, the director stylist was (almost) shaking his head when he saw the condition of my hair. Dry, frizzy, damaged and curls getting limp, I was lazy to visit hair salons and have to sit there for hours to dye my hair and go for treatments. But now that I "HAD" to do it for the sake of filming, I was more motivated. 😛
The Process
The whole process was surprisingly fast. I reached the salon at 12.30pm and was out before 3pm. I had a hair treatment by the tranquil hair wash corner and napped for about half an hour before my hair was dyed. While my past experiences with hair stylists were to go by their recommendation, this was the first time I had a specific hair colour and hair style for my hair stylist (because of filming).
The Result
Ignore my big and round face, the small picture of the pretty Taiwanese girl was the image I gave William for guidance. It was difficult for me to achieve the exact look as my hair was heavily layered previously. I thought it was pretty scary (and amazing) when the stylist asked me where I had my hair cut as it was pretty bad. I had to sheepishly admit that I cut off some of the damaged locks and split ends myself, and he told me how I had completely lost the original "shape" of my hair. 😛
I was so in love with my new hair colour, so sweet and simple, yet versatile for acting, that I took like 40 over photos together with my favourite Koi bubble tea after the hair makeover.
Here's my stylist William from Shunji Matsuo at Ngee Ann City. I will be sharing more about my filming projects with Changi Airport and Crimewatch where I sport my "Simply Sweet" Hair (I named it!). Do check back my blog soon for updates!
Total Value -> $456.01 (inclusive of GST)
Cost Breakdown -> Hair Treatment: $180 | Hair Cut: $68 | Inoa Colour (Hair Dye): $180
Shunji Matsuo Photo-shoot
Photographer: J.N. Law
Make UP: MediaCorp Make Up Unit
Dress: Zara

Here's some photos (candid and posed) a photographer/officer took for me during the filming for Crimewatch Episode 5. I thought I looked really awkward in some (perhaps nervous from thinking about the upcoming scene) but I really love the hair! 🙂 Do tell me what you think about my new hair colour/style!
Enjoy!

Acting gives you a story to tell, a reason to cry, and let you for once be someone other
than yourself. – Gorgie Roman
The most exciting acting tends to happen in roles you never thought you could play. – John Lithgow
Acting is really only part of my life. I'm addicted to it. – Blythe Danner
Acting is not about being someone different. It's finding the similarity in what is apparently different, then finding myself in there. – Meryl Streep
Acting is a nice childish profession: pretending you're someone else and, at the same time, selling yourself. – Katharine Hepburn
SHUNJI MATSUO HAIR STUDIO
Quote 'Tiffany Yong' to receive 10% off any chemical service by: William
Ngee Ann City aka Takashimaya
Tower B #05-23, 391 Orchard Road, Singapore 238872
Tel: (+65) 6238 1522/1514
Website: http://www.shunjimatsuo.com.sg/
Facebook Page: Shunji Matsuo Hair Studio
BUSINESS HOURS
Mon – Sat: 10:00 – 19:30 (last appointment)
Sun: 10:00 – 17:30 (last appointment)
xoxo



Disclaimer: Please be rest assured that even though the products and services were sponsored, it does not have any bearing on the content of this post. Opinions stated are genuine and honest. Also note that all sources, information, content, links are valid to change at any time.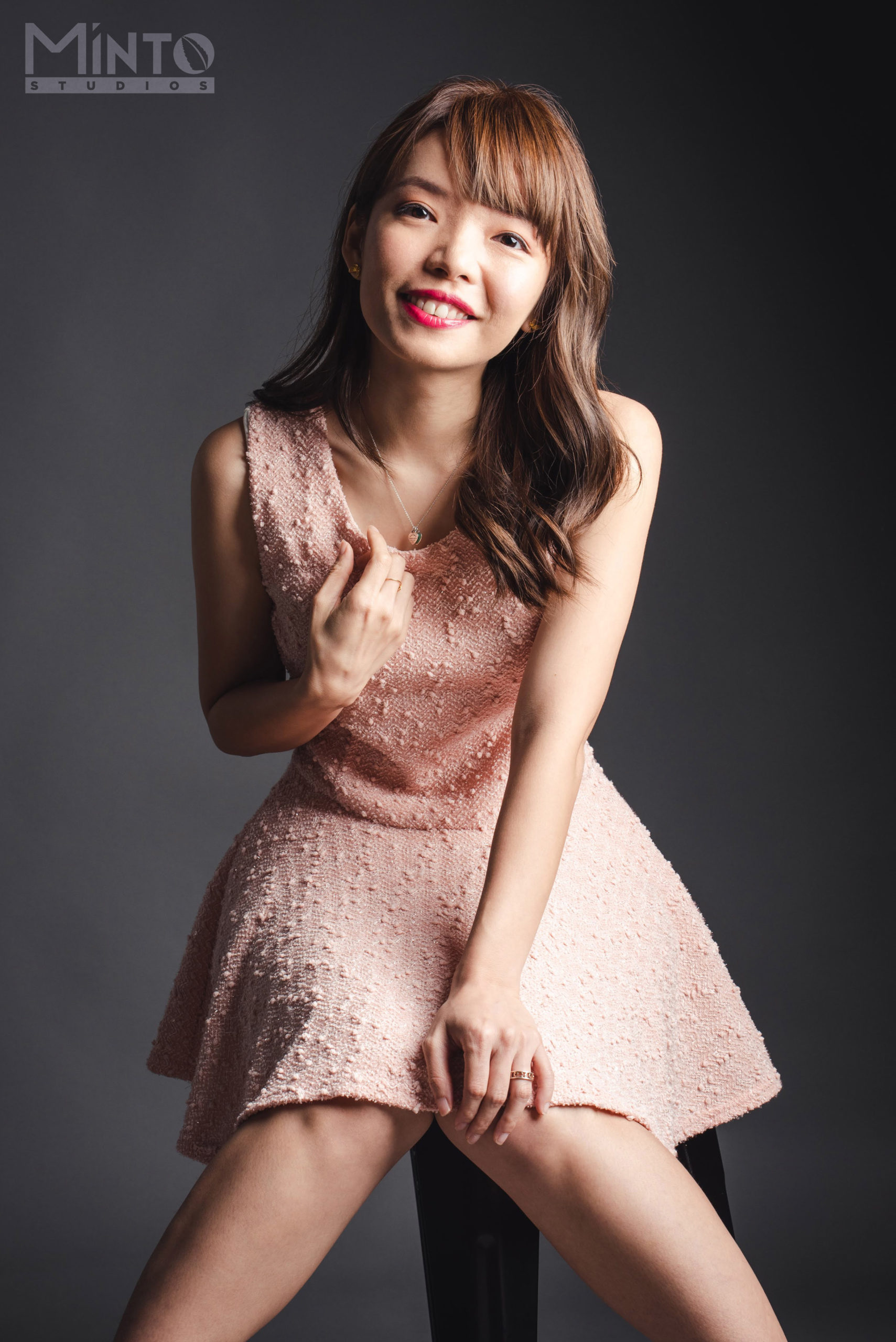 1/2 of #TheEpiphanyDuplet, Tiffany Yong juggles her ABCs – Acting, Blogging and Coaching/Consulting as she is fuelled by passion and drive to succeed.
It is not easy to make a living in Singapore just purely based on Acting, so with Blogging to help her with her online presence, and Coaching kids drama, private tutoring and freelance social media consulting to finance her life, she is currently leading the life most people hope to have: Living the Dream!