The LEGO Movie Review | by tiffanyyong.com
Recommended Audience: Fans of LEGO, DC Comic, Star Wars, Liam Neeson, Will Arnett, Elizabeth Banks, Morgan Freeman and animation film fans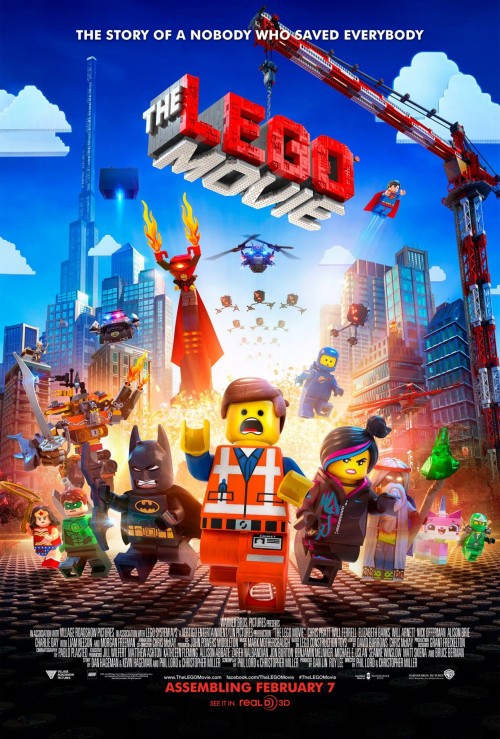 The LEGO® Movie Synopsis
This original 3D computer-animated story follows Emmet, an ordinary, rules-following, perfectly average LEGO minifigure who is mistakenly identified as the most extraordinary person and the key to saving the world.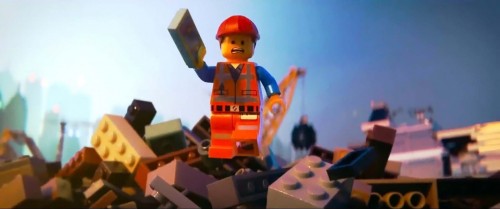 He is drafted into a fellowship of strangers on an epic quest to stop an evil tyrant, a journey for which Emmet is hopelessly and hilariously under-prepared.
The LEGO Movie Viewer Rating: 3/5 ***
The LEGO Movie Review:
The LEGO® Movie got to be the most "awesome" movie in the most "awkward" way. Is it an awesome movie? Erm, I got to admit, I was kind of dozing on and off for the first 80 minutes, which rarely happened to me (like once out of hundred films and this is that one time?) So instead of raving about why you should watch this film like every single Lego fan out there, perhaps it will be more suitable for me to tell you WHO will actually enjoy or even understand the film.
The Must-Go-Watchers: Lego Fans (obviously), star wars or DC Comic fans.
If you don't watch Star Wars, you might end up with several moments where you are wondering why are people laughing (yes, that happened to me -.-. Many classic lines, including lines from Liam Neeson's Taken, were used which made the film interesting. Fans who had grown up playing Lego will find the film nostalgic, as they go into details like change hair, the body (outfit) and even what they can hold with their claim like hands.
What's more? They have a great catchy song, which goes on in your mind like the minion song.
Everything is Awesome Song
What went wrong?
I felt as if I was watching a kid show with the villain using "super-glue" as a weapon, and the scariest ting that happened is to be splashed with glue. Well, for an adult or Lego fan to be watching Lego villain using glue to attack other Lego characters was a tad too ridiculous. I was half-dozing off for the first 80 minutes of the film, watching the characters saying half-cliche lines.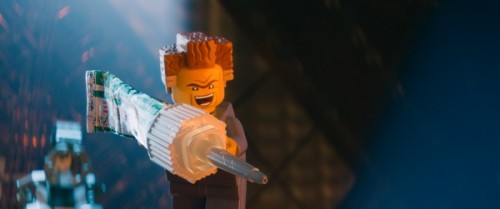 But why you should still watch
The last 20 minutes actually help salvage the whole film, with a super big revelation of why the characters behave or talk in a certain way, or why there were batman, wonder woman, dumbledore characters in the film. It was actually a somewhat impressive wrap up which made me kinda ashamed of being so cynical of the film. I won't try to spoil the plot by revealing too much, so all I can say, is that the film actually ties back to their very important message of allowing creativity.
Do You Know?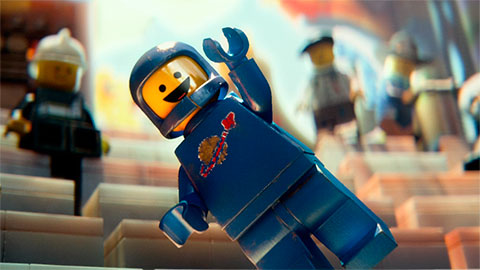 Benny, AKA the "1980-something space guy", a Minifigure from LEGO's classic Space line, has a broken helmet and a worn-out, scuffed logo on his suit, similar to how many real-life vintage Space Minifigures look after decades of being used. The helmet is even shown to be cracked at the same spot where the real-life LEGO piece would usually break.
The animation is entirely CGI. The creators deliberately tried to make the movie feel like stop-motion, and avoided making the computer-generated effects look too obvious. This was done to make the movie look like real Lego.
Everything in the movie was designed to look as if built out of LEGO pieces. This even includes effects like water, fire, laser bolts, explosions and smoke. For instance, the lasers are actually transparent LEGO rods (commonly known as "Lightsaber blades"), while smaller puffs of smoke are LEGO ice cream pieces. This is in contrast with the direct-to-video LEGO movies and cartoon series, in which parts of the sceneries and most of the effects were made to look realistic.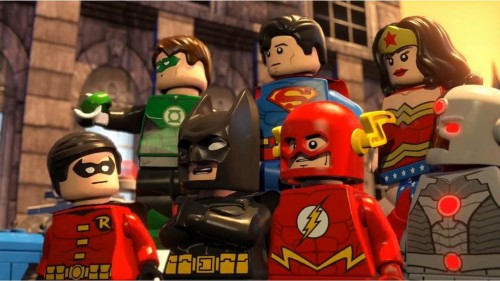 Various Lego characters, either original or from licensed properties, make cameos or play bit parts. These include, among others: Johnny Thunder (from the Adventurers line), Lloyd Garmadon the Green Ninja (Ninjago), C-3PO, Han Solo and Lando Calrissian (Star Wars) the Teenage Mutant Ninja Turtles, Dumbledore (Harry Potter), Gandalf (Lord of the Rings), Shaquille O'Neal and the NBA All-Stars (Sports), Lion Knights (Castle), and many characters from the Minifigures series.
The movie is made by Warner Brothers and features several DC Comics heroes as well as characters from Star Wars. Star Wars is owned by the Walt Disney Company who also owns Marvel Comics, DC's biggest rival.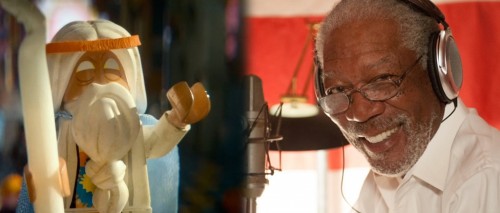 This marks the very first animated film for actor Morgan Freeman.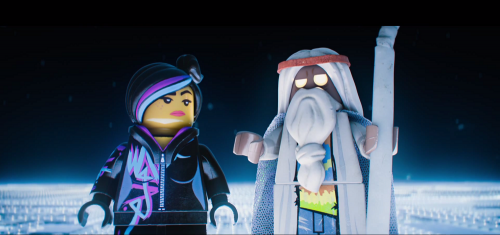 Vitruvius' staff is actually a chewed up lollipop, and in most cases, the stick of a lollipop will fit a minifigure's hand.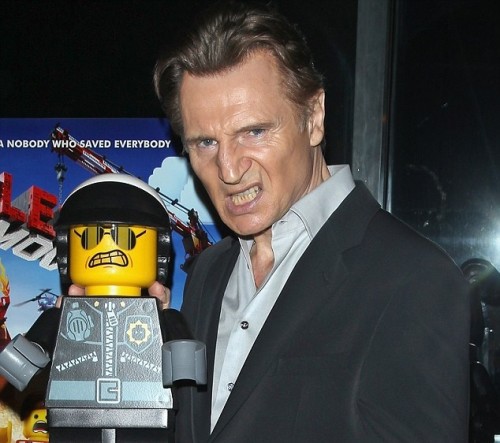 Emma Stone and Robert Downey Jr. were first considered for the voice-over parts for Wyldstyle and Bad Cop. They were later given to Elizabeth Banks (Wyldstyle / Lucy) and Liam Neeson (Good Copy/Bad Cop)
The LEGO® Movie Behind The Scenes and Interviews
Check out The LEGO Movie (2014) Official Website and Facebook Page!
The LEGO Movie will be in cinemas on 6 February 2014.
xoxo



Facebook | Instagram | Twitter | YouTube
*Disclosure: No monetary compensation was received for the movie review.
If you've seen the movie, do let me know what you think of the film in the comment section below. If you agree/disagree with my review, feel free to comment and let me know!
Follow me on Twitter/Instagram @tiffanyyongwt for future movie reviews, as well as other lifestyle reviews. 🙂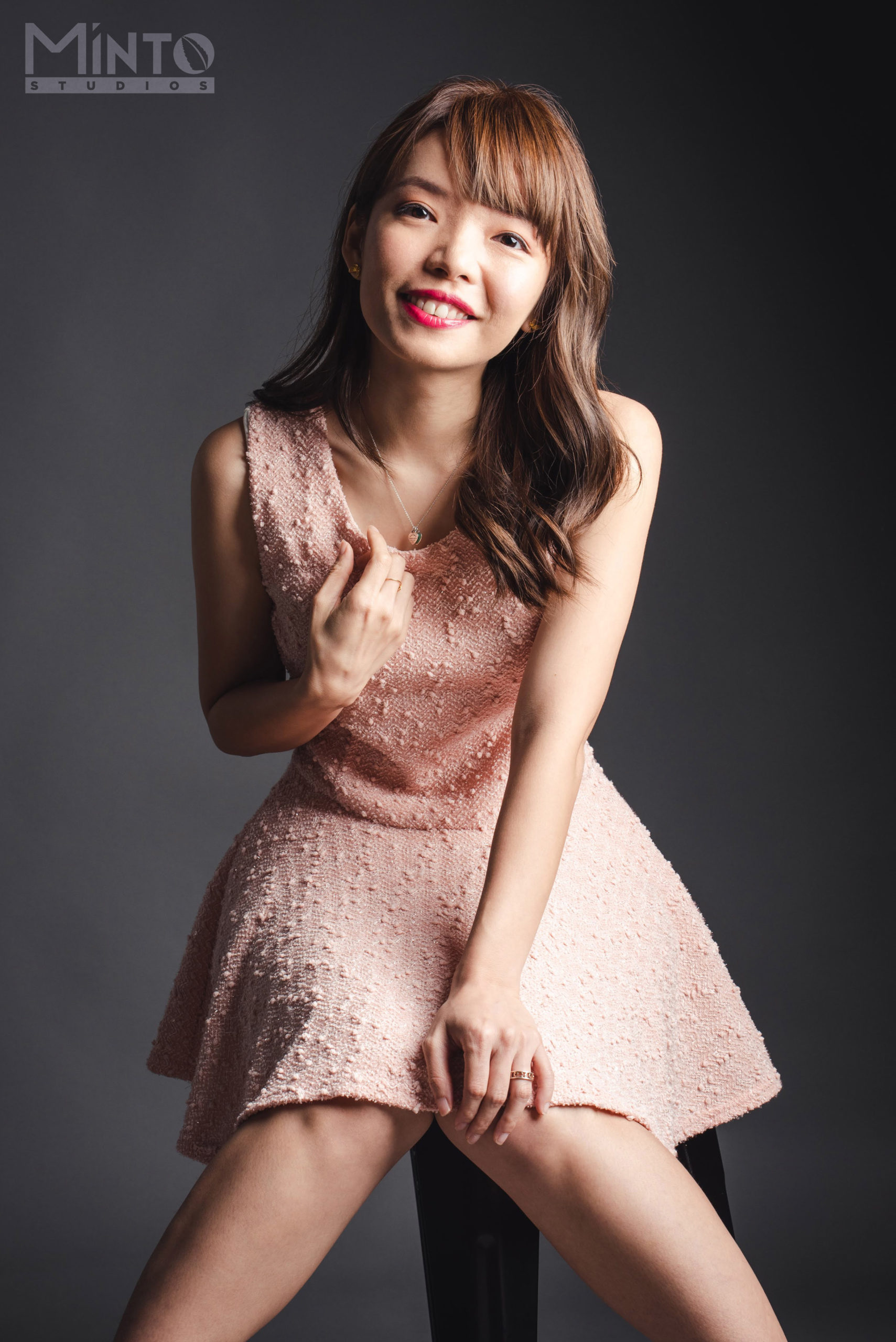 1/2 of #TheEpiphanyDuplet, Tiffany Yong juggles her ABCs – Acting, Blogging and Coaching/Consulting as she is fuelled by passion and drive to succeed.
It is not easy to make a living in Singapore just purely based on Acting, so with Blogging to help her with her online presence, and Coaching kids drama, private tutoring and freelance social media consulting to finance her life, she is currently leading the life most people hope to have: Living the Dream!