Valentine's Day Special: Gift Ideas!
Sometimes, it is a headache for both guys and girls to come up with a gift for Valentine's Day. The budget, the practicality and your partner's preferences… So many things to consider! Here, I will be coming up with a list of gift ideas, with the help of my friends, so that everyone can get some inspiration!
For Him
While Valentine's Day is a day for guys to present gifts to the girl they like in most places, in Japan, it is also a time for the girls to drop an open "hint" to the guy they like by giving chocolates. Among my friends, most girls had difficulty deciding what to get for their boyfriends. They will usually end up "cooking a meal" or "buy the meal" in return for the date. But really, is that all we (Asian girls) have? Well, I've done us girls a favour by asking some guys what they want, so here are some suggestions from the guys themselves!
Game Weapons for Geeks
This is one of the most wanted gifts among my geek friends. I can never understand the need to spend real money on virtual items or weapons. But I guess, a virtual gift will be something different for a change.
Short getaway

It's always sweet to have your boyfriend surprising you with a short getaway or staycation once in a while. But sometimes, they love to be surprised too. Buying a travel deal voucher from groupon might be the very choice to surprise him as it gives him some time to plan his schedule before going off to a romantic getaway with you!
Besides the above two options, wallets, bags, accessories like watches, glasses or cufflinks are some gifts you may want to consider (Yes, all suggested by the alpha themselves!). If you've been together for some time, it will be easy to know his preference, if not, just ask! I believe guys will prefer to receive something they want rather than a random gift!
For Her
Ok, ladies, if you like any of the ideas below, just show your boyfriend, it will be a good way to hint him. What to give your favourite girl on the special day? Bags, accessories, jewellery, chocolates… Boring?
Honey beauty treats

If you don't know what she likes, get one of the belle's purse-nality where there will be loads of beauty samples as well as nice branded purses for her make up! You can get one of those fanciful lashes from Starlash from the Cube Store too! Simply register an account and buy!
Bonus!
Enter "Tiffany" when you check out and receive an additional BRTC PERFECT PROTECT SYSTEM Jasmine Water BB Cream SPF30 (5ml) in your goodie bag. While stocks last!
Diamonds are a girl's best friend
A secret wish from all my lady friends out there, sometimes, girls want to be part of the idol drama where they were presented a beautiful (bling bling) necklace or earring. If you have some cash to spare, a simple necklace from Tiffany & Co. (no, I don't get commission for recommending them) might just the trick.
For Him and For Her
Just like how couple tee-shirt works, gifts for the couple are sweeter than an individual present!
SK-II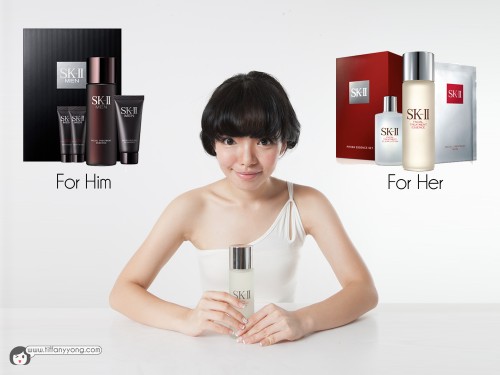 SK-II is a brand launched more than 30 years ago, and it has been used and loved by many women (and men!). Just last year, SK-II men was launched in Singapore, creating a buzz! The treatment essence was lighter and had more oil-control element to it.
It will be really sweet to have a For Him and For Her SK-II treatment essence set for you and your loved one!
SK-II X TANGS PROMOTION DETAILS (Valid only on February 6 and 7)


Sure-Win Lucky Dip
Customers who purchase $500 worth of SK-II products and above are entitled to win either an SK-II trial or full size product with every dip. One chance per every $500 purchase.
Full Day Double Point for SK-II Crystal Club Members
SK-II Crystal Club Members will enjoy double points with every $500 purchase.

Zalora
Valentine falls on a weekday this year, and if you have no time to window-shop and decide what to get for your partner, why not do it online? Zalora has a gift guide for Him and for Her.
If you are new to Zalora, get 15% off by entering this: ZBAP0de when you make your purchase to get a 15% off! If you are not in Zalora's email list, sign up and get a $10 voucher!
Back to Basics

In this commercialised city, where every single thing can be easily purchased, sometimes, it touches the partner's heart when we go back to basics. Quoting Michael Kwah, Singapore's local actor (I often call him the love guru as he modelled/acted for so many dating sites and issues!), "the way to men's heart is through his stomach!", so be it making a meal, baking some cookies or brownies, or even doing it the Japanese way by making some chocolates, I bet the effort will definitely touch your partner's heart!
Not a cook? Make your own Valentine's Day card and penned down your thoughts! In this digital world, hand-written letters come in rare (unless you are some celebrity), so your partner will love to receive something hand-written!
Feel free to share with me some of your gift ideas by commenting below if you wish to share them with everyone else too! 🙂
Happy Valentine's Day in advance!
xoxo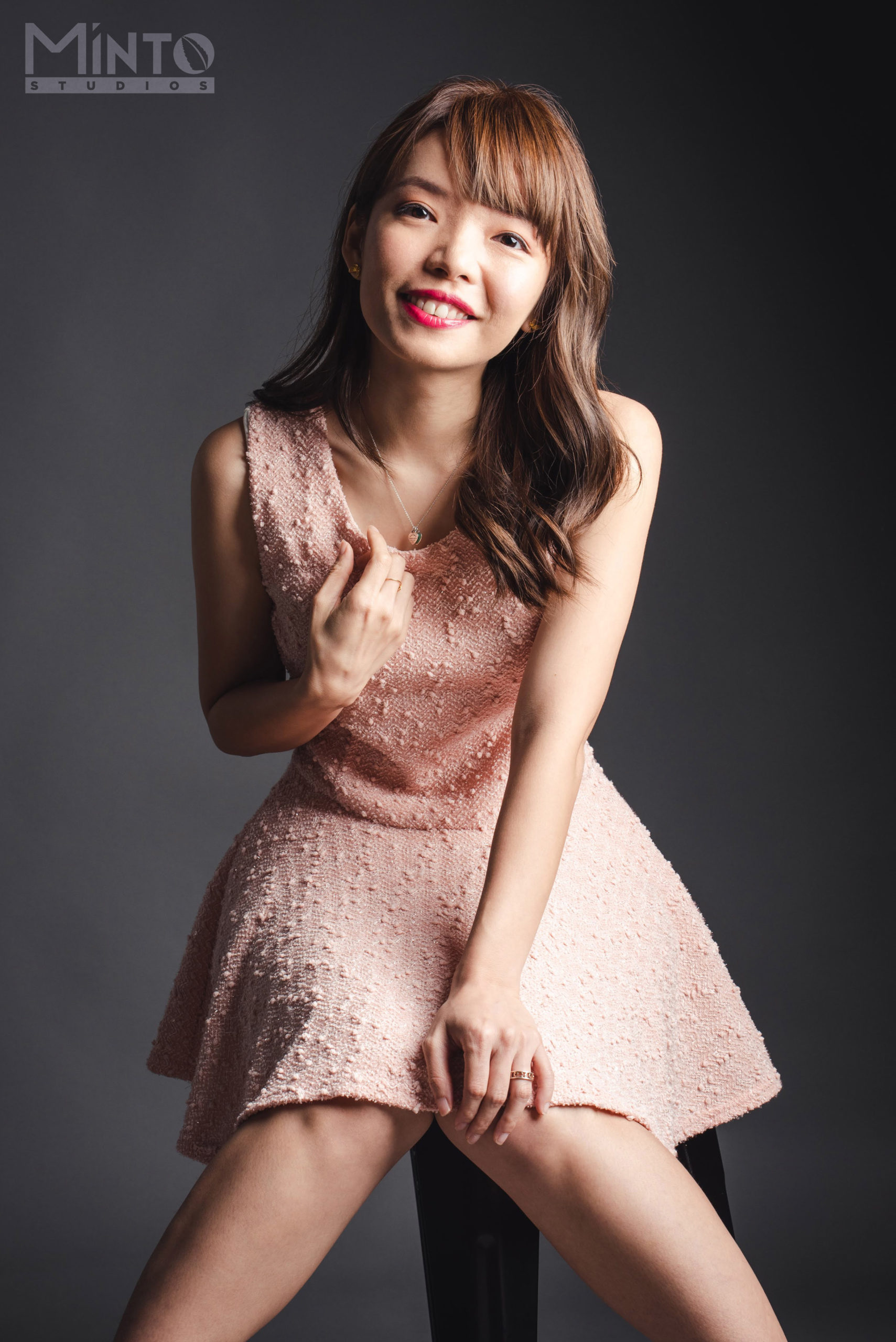 1/2 of #TheEpiphanyDuplet, Tiffany Yong juggles her ABCs – Acting, Blogging and Coaching/Consulting as she is fuelled by passion and drive to succeed.
It is not easy to make a living in Singapore just purely based on Acting, so with Blogging to help her with her online presence, and Coaching kids drama, private tutoring and freelance social media consulting to finance her life, she is currently leading the life most people hope to have: Living the Dream!