Celebrating Christmas at The Coffee Bean & Tea Leaf®
What do you think of when you see the word "Christmas"? Parties, presents, churches, happiness, santa, friends? For me, it used to be a very painful but healing occasion for me, as the first time I went to church service 3 years back was the period where I broke up with my boyfriend back then for the first time. The service was so full of happiness that I wondered to myself, "Why am I burying myself in sorrow when I can be living my life with happiness?"
So now, Christmas reminds me of Happiness, Christmas drinks, cakes (logcakes!) and discounts (besides the ones mentioned before)! Back to topic, to avoid the crowd on Christmas, a few of my friends (who refused to appear on my photos) and I decided to meet up for a catch-up lunch session at The Coffee Bean & Tea Leaf®.
William Tan from onlywilliam.blogspot.sg was one of my friends who attended the gathering, and our friends knowing that we are bloggers, decided to be cheeky (or generous) and order a whole lot of festive drinks and cakes to try out.
Each of us got a meal to share, but I regret it as the portion are soooo BIG. There is the Chef's Salad at $9.50, Salmon and cream fettuccine at $11.50. Spicy Tuna Spaghetti at $10.90 and Chicken Risotto at $11.90.
Initially, Spicy Tuna Spaghetti was my favourite as it was sweet and spicy, making the meal very appetizing. But as the spaghetti portion was really big (and a little soggy), none of us could finish it in the end.
Salmon and Cream fettuccine is a creamy (duh!) dish with a generous serving of salmon. I find it a little plain initially, but after a few mouthful, I realised that it did not make me feel sick (unlike most cream-based dishes).
Overall, the Chicken Risotto is a dish that will make me go back for more (since I only had a quarter portion!) The cheesy top with delicious long grain rice and (most importantly!) chicken breast meat will satisfy any cheese lover's craving without feeling too sinful!
Fast Forward to Dessert and Beverages
We might be too full for more food, but there will always be some room for dessert. Stollen is a traditional German fruit cake containing dried fruit and often marzipan and covered with icing sugar. I don't exactly like it, perhaps it is an acquired taste. If you are a fan of German food, you might want to go ahead and try it.
As for the Blackberry Meringue Delight, I will say yes to this Italian dessert because of its frozen blackberry fruit filling (anti-oxidants!). The blackberries are pretty fresh and if you have a sweet tooth, this is a good one.
You can hardly go wrong with chocolate cakes. I love the Mixed Nut Toblerone Cheesecake most. According to the label on the counter, it is a newly introduced cake. I like how I felt that I am having the best of both world – delicious chocolate with yummy cheesecake. It won all of our votes without hesitation.
However, the classic log cake gave me a surprise. I tried a log cake many years back (not by CBTL) and was turned off by the thick layer of lousy cream. From then on, I stop trying log cakes. But here, the light vanilla Swiss roll coated in rich mocha ganache, wrapped by a whirl of dark chocolate mousse made me crave for more.
For those who know me, I'm not a coffee person (Yes, bubble tea is da best!), so all of us aimed for the chocolate drinks instead.

We tried the cold and hot version of red velvet cocoa, and also double chocolate peppermint latte.
Unlike desserts, my preference for drinks is lighter. The double chocolate peppermint latte was delicious, but I felt really sinful after drinking a small cup of it. On the other hand, the red velvet hot cocoa, with my favourite pink look, was more on the milky side. I felt as though I was drinking a HUGE class of warm milk on a cold day (it felt really festive too!)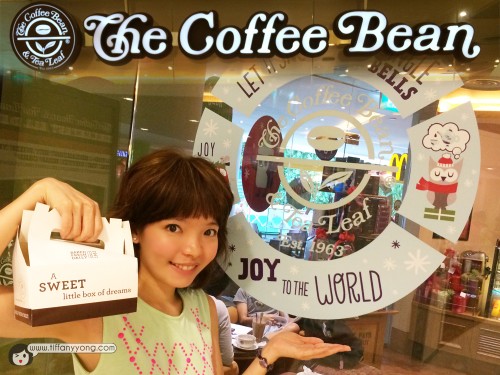 Many thanks to our friend-who-do-not-wish-to-be-named for the yummy CBTL treat. I don't usually "work" (blog) when I'm out with friends, but I decided to write this mini review when I found out that The Coffee Bean & Tea Leaf® has a Christmas campaign which will help the Singapore Children's Society when you purchase their Deck the Tree Cards and The Coffee Bean Card (Holiday Design).


You can purchase "Deck the Tree Card" ($3) to decorate the trees at CBTL stores and all sales proceeds will be donated to Singapore Children's Society. For the CBTL lovers, if you get the Coffee Bean Card (Holiday Design) at $28 each, $2 will be contributed to Singapore Children's Society for every card sold.
Christmas might be almost over, but I believe Coffee Bean will have more festive promotion in 2014! Do check out their official website or their facebook page for updates!
Once again, Merry Christmas!
Here's a funny video to lighten up your Christmas!
xoxo




Disclaimer: Opinions stated are genuine and honest. Also note that all sources, information, content, links are valid to change at any time.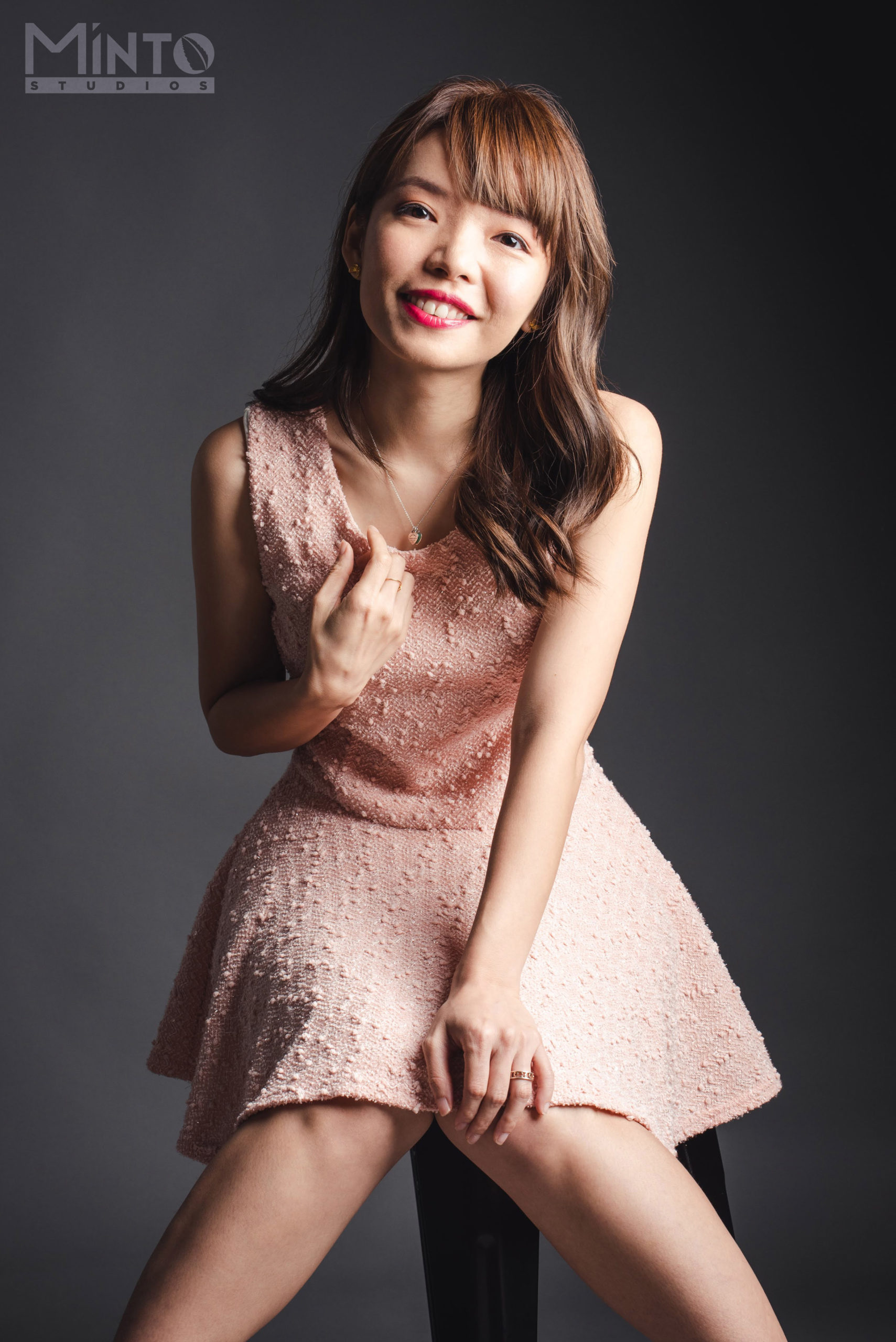 1/2 of #TheEpiphanyDuplet, Tiffany Yong juggles her ABCs – Acting, Blogging and Coaching/Consulting as she is fuelled by passion and drive to succeed.
It is not easy to make a living in Singapore just purely based on Acting, so with Blogging to help her with her online presence, and Coaching kids drama, private tutoring and freelance social media consulting to finance her life, she is currently leading the life most people hope to have: Living the Dream!