Sukhothai Kitchen: Authentic Thai Cuisine at affordable prices
Sukhothai, meaning "Dawn of Happiness," is the name of a Thai city, a kingdom, and an era that stretched from the mid-13th to the mid-15th century. Which means Sukhothai Kitchen will be the place where you find your happiness when your Thai cuisine craving are satisfied.

I have been a fan of Thai food (and also Thai movies and celebrities!) as they are actually quite similar to Chinese food, especially the spicy and sour ones. So, you can safely say that I'm quite strict when it comes to Thai cuisine. I raised my brow when I saw the title: "Authentic Thai Cuisine". How true is that? Let's check it out!

Sukhothai Kitchen has quite a wide array of dishes, so many that it reminded me of the Tze Char Stall. I was surprised when many of the famous dishes were priced at $5 and above, a big difference from the big players who price the same dishes at $9.90-$12.90. As the shop is located in the neighbourhood, the boss hope to make Thai food affordable and readily available for the residents and blue-collar workers around the area.


So we decided to order the recommended food, which means, they are all pretty delicious. Yet, I can't possibly tell you that every thing is equally nice, so here, I will let you know, out of all the recommended dishes, which dish(s) are the best and/or most valuable for money!
Chef's Recommendation
The Chef is a Thai and according to the boss, some of the dishes have be slightly altered to suit the local tastebuds. Otherwise, it's authentic!


Here's some popular dishes for the acquired taste.
->Fried Kai Lan with Roast Pork taste like a Chinese dish. The Thai usually have very thin roast pork slices but here, Sukhothai have it thicker (more value for money huh?)
->Pandan Chicken aka Gai Haw Bai Toey is a popular Thai dish. As seen in the picture, the pandan chicken is super big and "meatish" per portion. The ones I see in other shops are like half of the size and darker in colour (super fried)!
-> The Fried Garlic Pork is fragrant and it does not have a lot of fats. The dish is perfect with the Thai Chilli Sauce (provided) but I prefer it as an à-la-carte than a set meal, as it might be a little too dry if it is the sole ingredient in the set meal.
-> Tom Yum Soup, a must-have for all Thai food lovers, is made from fresh spices (not pre-made all-in-one soup base!). So no thirsty-feeling after drinking the soup. It's a more of a sour soup than a spicy one.
I first had Thai Prawn Cake at Porn's, and it was always my "Must-Order" dish back there. So when I saw this, I thought it will be good to review it against Porn's. Guess what, it's equally nice! Crispy on the outside, it is soft and juicy inside. I can taste the chopped prawn cubes (bite size) inside. Yum yum, try it to believe it!

The Phad Thai is pretty up to standard. One good thing is perhaps how it is not as oily as other restaurants, but there is a tendency for the noodles to stick together after 20 minutes if you don't finish it by then. At a price of $5, I guess you can't get it elsewhere!
This Pineapple Fried Rice is the one that gave me a little wow. A mouthful of the flavourful rice made me want to go for a second mouth. Besides pineapple bits, there's sausages, and raisins, together with some salty and peppery spices on the rice which made it irresistable. Together with the delicious garnishes: pork floss, pinapple cubes and cashew nuts, it simply made my day having this for lunch.
I like my basil minced pork spicy, and this is not exactly very spicy (unless you eat the chilli slices). Although there are some fatty minced pork inside (I hate fats) It is good enough to ignore it and aim for the leaner meat. This is a dish best eaten hot with a plate of rice, as it will usually taste saltier when it's not as hot. But, surprisingly, the basil minced pork did not taste salty when it cooled down.
This is a Oh-So-Delicious dish I will encourage everyone to try if you are visiting in a large group. Steam fish lovers, they have it in Spicy Lemon Sauce. The squid was nicely cooked, not too hard, but with the spicy lemon sauce, I can't help salivating when I imagine how good it will be if it's fish instead (The boss suggested us to opt for squid as we have so many dishes to try!)
With squid, I felt that a thicker gravy will perhaps be more suitable (think assam) while steamed fish meat can actually absorb the spicy lemon sauce when cooked in it. If you are wondering how is it different from Tom Yum, since both are spicy and sour, spicy lemon taste like lemon juice cooked in lemon grass? (it's a guess) and the spiciness comes from sliced chilli.

This was our last dish, served after all of us have finished taking pictures and eating the other dishes. The boss hope that we can quickly snap the pictures and eat it before it turns too dry. As more water than oil is used to cook this particular dish (so it's healthier), the glass noodles actually turn gooey after a while (think lor me). This is a dish I've never had in the past, so my rating for this dish is like thumbs-up x5.
One down side about this dish (I think it's a good thing for everyone else) is that it has 4 BIG prawns inside! I'm a lazy eater, so prawns = have to peel = lazy to eat.
Secret Behind the authentic cuisines

Everyone know that garlic plays an important part in many dishes. This is the same for Thai dishes. The tiny-looking garlic above is one of the MANY secret ingredients of almost ALL the dishes we had! Thai garlic are much smaller than our usual garlic and the taste is less spicy (when eaten raw- yes I tasted it myself!) and when cooked, it is a little sweeter than than our normal ones. It is 5 times more expensive than our local garlic!
Dessert, dessert, where are you?
Signature Thai dessert like Mango with Glutinous Rice and Red Ruby, WHERE ARE YOU? That's my first question when I was looking at the menu. Yes, I started looking for the desserts even before ordering the main dishes. Thai desserts are currently not available yet, but very soon (in less than a month), there will be a Thai Dessert Chef joining Sukhothai and Ang Mo Kio branch will be the main kitchen for the desserts! Can't wait!
Where is Sukhothai Kitchen?
Other branches:
Sukhothai Kitchen: Bugis
52 Queen Street Singapore 188539 (Tastebud Foodcourt)
Operating Hours: 11.30am-10.30pm
Order/Reservation: 8141 3636
Sukhothai Kitchen: Bukit Merah
1080 Lower Delta Road Singapore 169311
Operating Hours: 11am-11pm
Order Reservation: 8141 3535

I know that everyone have different opinions and definition of "tasty" food! So if you've tried Sukhothai Kitchen's food, do share with me your review! Tell me what you like (or don't) by commenting below. I'm looking forward to your reply!
xoxo




Disclaimer: Please be rest assured that even though the products were sponsored, it does not have any bearing on the content of this post. Opinions stated are genuine and honest. Also note that all sources, information, content, links are valid to change at any time.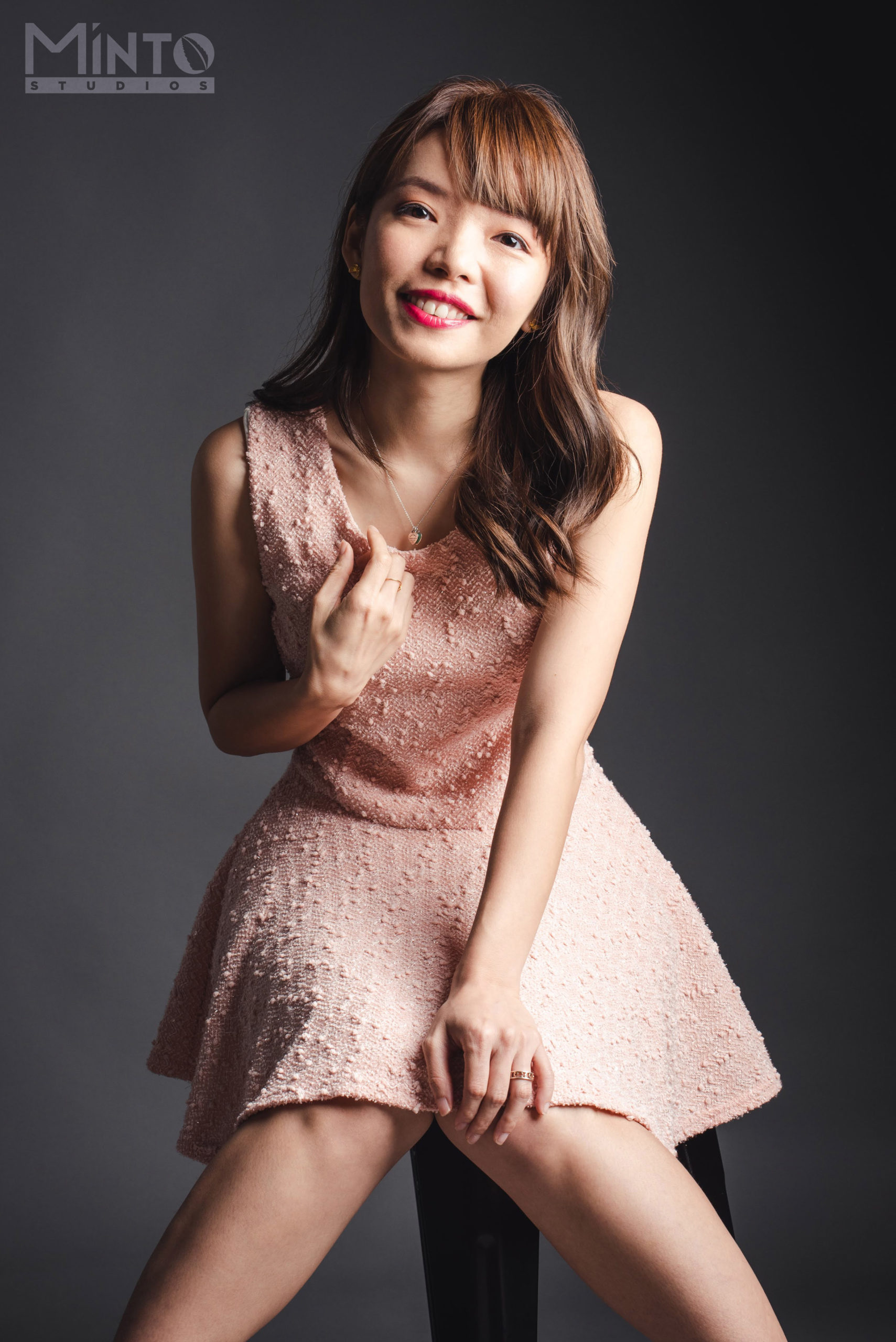 1/2 of #TheEpiphanyDuplet, Tiffany Yong juggles her ABCs – Acting, Blogging and Coaching/Consulting as she is fuelled by passion and drive to succeed.
It is not easy to make a living in Singapore just purely based on Acting, so with Blogging to help her with her online presence, and Coaching kids drama, private tutoring and freelance social media consulting to finance her life, she is currently leading the life most people hope to have: Living the Dream!