WDA (Workforce Development Agency): Wisdom To Share | Courage to Ask
This is a video I acted for Splash Productions and Workforce Development Agency (WDA) for  the launch of their Mentoring Starter Kit. It is also launched during the Teacher's Day week as an appreciation to the teachers! This project which was initiated by the industry for the Early Childhood Care and Education (ECCE) professionals, aims to encourage pre-school teachers to foster mentoring relationships within their centres.
I thought this would be a great opportunity to thank all the teachers that had taught me and assisted me in one another. Here's some special ones:
To Mr Gavin Lee: Unknowingly, you've been in many important moments of my life. eg. bring us to Geography Challenge back then, getting Celia and I a position in SKSS when we are in University etc. Thanks for being there during my most difficult moment in 2010 when I was doing relief teaching at SKSS. Maybe you don't remember, but your pat-in-the-back had been a great encouragement back then. And I still remember your same-name-as-my-ex joke. -.-
Do take care of your health!
To Ms Serene Ow: I'm not sure if you will get to read this message, and I was definitely surprised to see you again at the most unusual place (and time) last year. Thanks for being there, and the time you have spent with me.
Now that I am doing some teaching myself, I know how it is never an easy job to teach students (especially those rebellious and cheeky ones). Although I believed that I was never a naughty student, I could understand the frustration teachers had. But it is really satisfying when you see your students grow and improve, and showing their gratitude for the things you've done for them.
And I made it to asiaone news!

It's funny how I made it to asiaone news with my eyes closed (literary! right?). When the production company emailed me the link, I was so over-the-moon that I sent the link to some of my friends.
I expected a "WOW, congrats" but everyone replied with a "Why is your eyes closed?" and "Why did the editor pick such a picture!" LOL. I was quite amused, because I didn't even noticed that myself, and I'm quite touched when my friends felt indignant for me.
Do You Know?

The emoticons in the video was specially designed according to my (red) outfit for the video. It's done by my Secondary school junior Claire! P.S. She's also the "friend" in the whatsapp chat!
Once again, Happy Teacher's Day!
Behind the Scenes will be out soon!
xoxo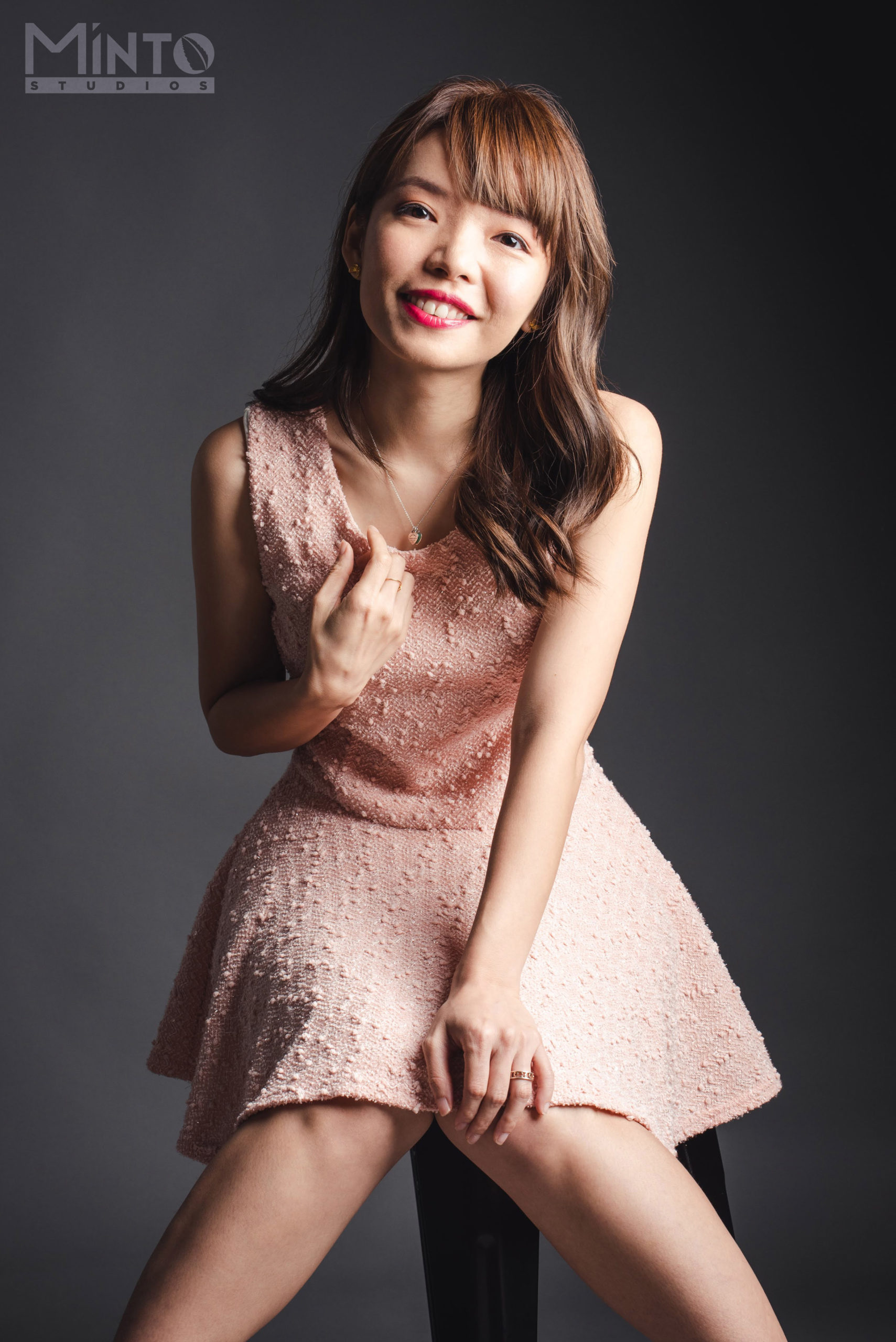 1/2 of #TheEpiphanyDuplet, Tiffany Yong juggles her ABCs – Acting, Blogging and Coaching/Consulting as she is fuelled by passion and drive to succeed.
It is not easy to make a living in Singapore just purely based on Acting, so with Blogging to help her with her online presence, and Coaching kids drama, private tutoring and freelance social media consulting to finance her life, she is currently leading the life most people hope to have: Living the Dream!