Elysium Movie Review | by tiffanyyong.com
Recommended Audience: Fans of Matt Damon, Jodie Foster and Neill Blomkamp. Sci-Fi, Action Movie Fans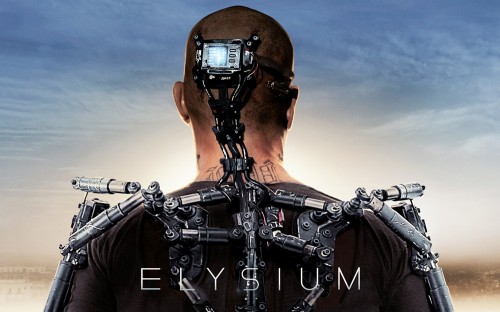 Elysium Movie Synopsis
In the year 2154, two classes of people exist: the very wealthy, who live on a pristine man-made space station called Elysium, and the rest, who live on an overpopulated, ruined planet. The people of Earth are desperate to escape the crime and poverty that is now rampant throughout the land. The only man with the chance to bring equality to these worlds is Max (Matt Damon), an ordinary guy in desperate need to get to Elysium. With his life hanging in the balance, he reluctantly takes on a dangerous mission – one that pits him against Elysium's Secretary Delacourt (Jodie Foster) and her hard-line forces – but if he succeeds, he could save not only his own life, but millions of people on Earth as well.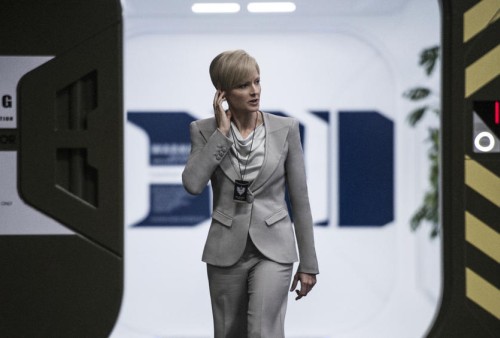 Elysium Viewer Rating: 3.5/5 ****
Elysium Movie Review:
A quick disclaimer before I start writing my opinions about this movie. I will usually TRY not to watch any trailers or read up on the movies I am going to watch, so that I won't have any expectation or anticipation for the movie. However, I caught the trailer during one of my previous movie screenings and I will admit that this whole visual machine versus human kind of movie didn't really attract me.
My first conclusion after the movie was: If someone tells you that you are special and meant to do great things in future, there's a high chance you might have to sacrifice yourself for everyone. #sarcasmintended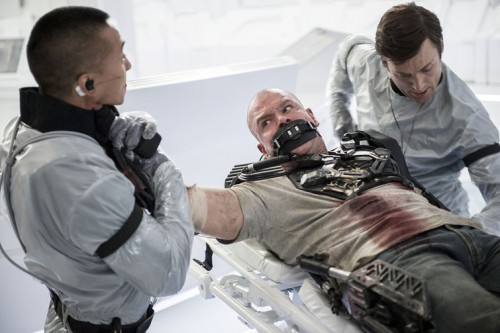 The movie was good, but somehow, it felt bad in many different ways, My friend wanted to give the movie a 5/5 as he loved the visuals and flow of the story etc. But I beg to differ. There were a lot of jerky and messy fighting scenes, which I could see where the director was coming from, but it made me a little giddy trying to focus on their scenes. However, the Earth and Elysium scenes were beautiful and near perfect, and the technology doesn't make you feel like you are in 2154. I felt that it is more like a 2054.
Plot wise, it is pretty simple, the rich versus the poor and someone from the dumps try to get into the privileged society. Usually, it will be easy for me to relate to the storyline, but this time, I was hard for me to feel for any of the main characters. I think the two characters who managed to touch me were Julio, Max's friend and Matilda, Frey's cancer-ridden daughter.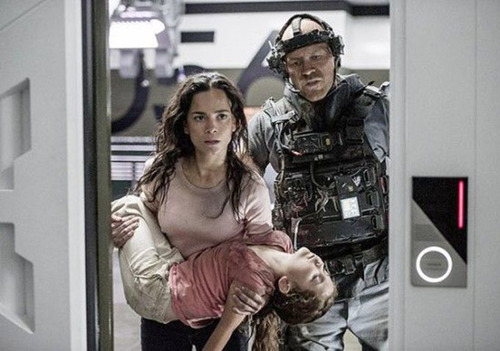 [Spoiler alert] Julio sacrificed himself during their interception attack on Carlyle's spaceship, one of the few humane or emotional parts in the whole film. I had thought that Julio was just one of the few hooligans who made fun of Max and it was only at the scene where Max was fatally injured that I could see the depth of their friendship.
A large part of the movie was about Frey's desperation to treat her daughter from leukaemia. But I couldn't really feel that motherly love from her. It was Frey's (Emma Tremblay) little narration about the mouse and hippopotamus that moved me (you need watch till the end to know why).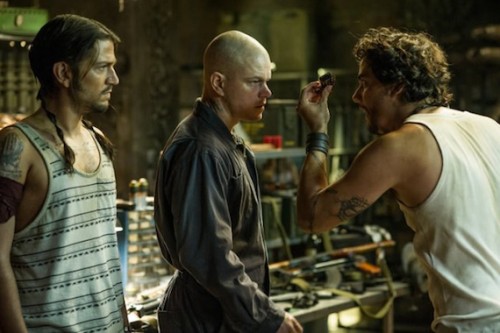 I read some online reviews which mentioned how the movie is a no-brainer. I thought it made me think a lot, but the more I think about the characters and plot, the more certain parts didn't make sense. I guess it was because there is too little background story behind the characters. The robotic behaviour of the human in Elysium, Delacourt's (Jodie Foster) big scheme to overthrow and reset the government in Elysium, Kruger's (Sharlto Copley) psychotic nature and survival when a grenade explode in his face, it all felt so weird to me.
Of course, I have to give credit to the make-up and CGI team who made me cringe with all the details (and blood) when they installed the exoskeleton on Max and on Kruger's blown-up face.
In conclusion, Elysium is definitely a good sci-fi action movie to watch and be wowed by the effects, but I don't think I will watch it a second time.
Do You Know?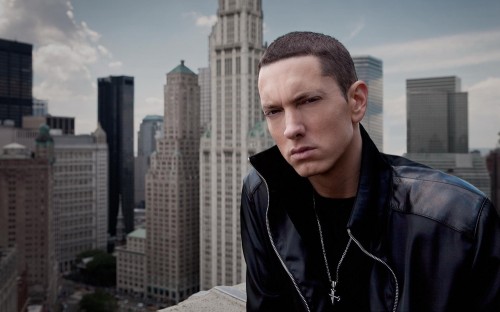 The role of Max was initially offered to rapper Eminem (Marshall Bruce Mathers III), but he wanted the film to be shot in Detroit. That was not an option for the two studios, so Blomkamp moved on to Damon as his next choice.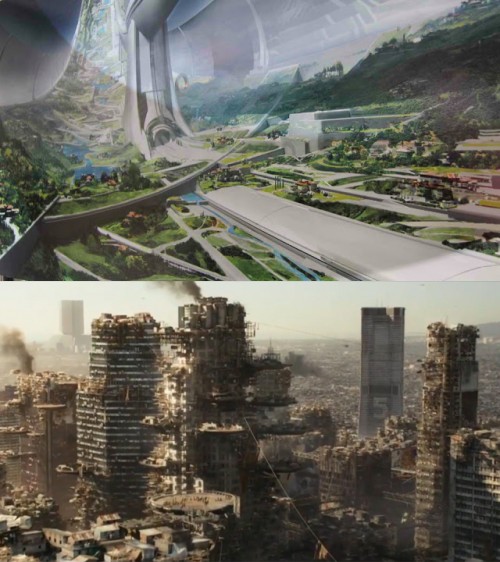 The film's Earth-bound scenes were shot in a dump in the poor Iztapalapa district on the outskirts of Mexico City, while the scenes for Elysium were shot in Vancouver and the wealthy Huixquilucan-Interlomas suburbs of Mexico City.
Kruger's aircraft has a South African flag on the side. Both Sharlto Copley who plays Kruger and director Neill Blomkamp comes from South Africa.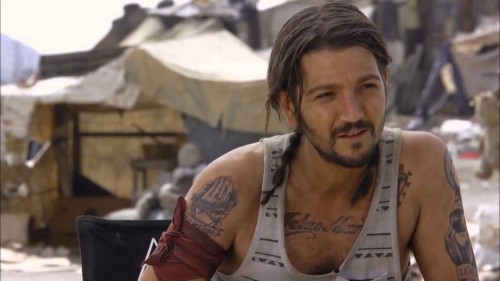 Eager for the chance to work with director 'Neil Blomkamp', 'Diego Luna' (Julio) signed on to star without reading the script. In an interview with NBCLatino he says, "My agent told me to never do that again – it's a good idea to read the script before you say, 'yes'. But I am a huge fan of Neill's work, and the chance to work with a young guy who has so much to say and is so clear about his vision was amazing."
Behind The Scenes
Interviews with Actors

Check out Elysium Official Website, forum and Facebook Page!
Elysium will be in cinemas on 15th August 2013.
xoxo



*Disclosure: No monetary compensation was received for the movie review.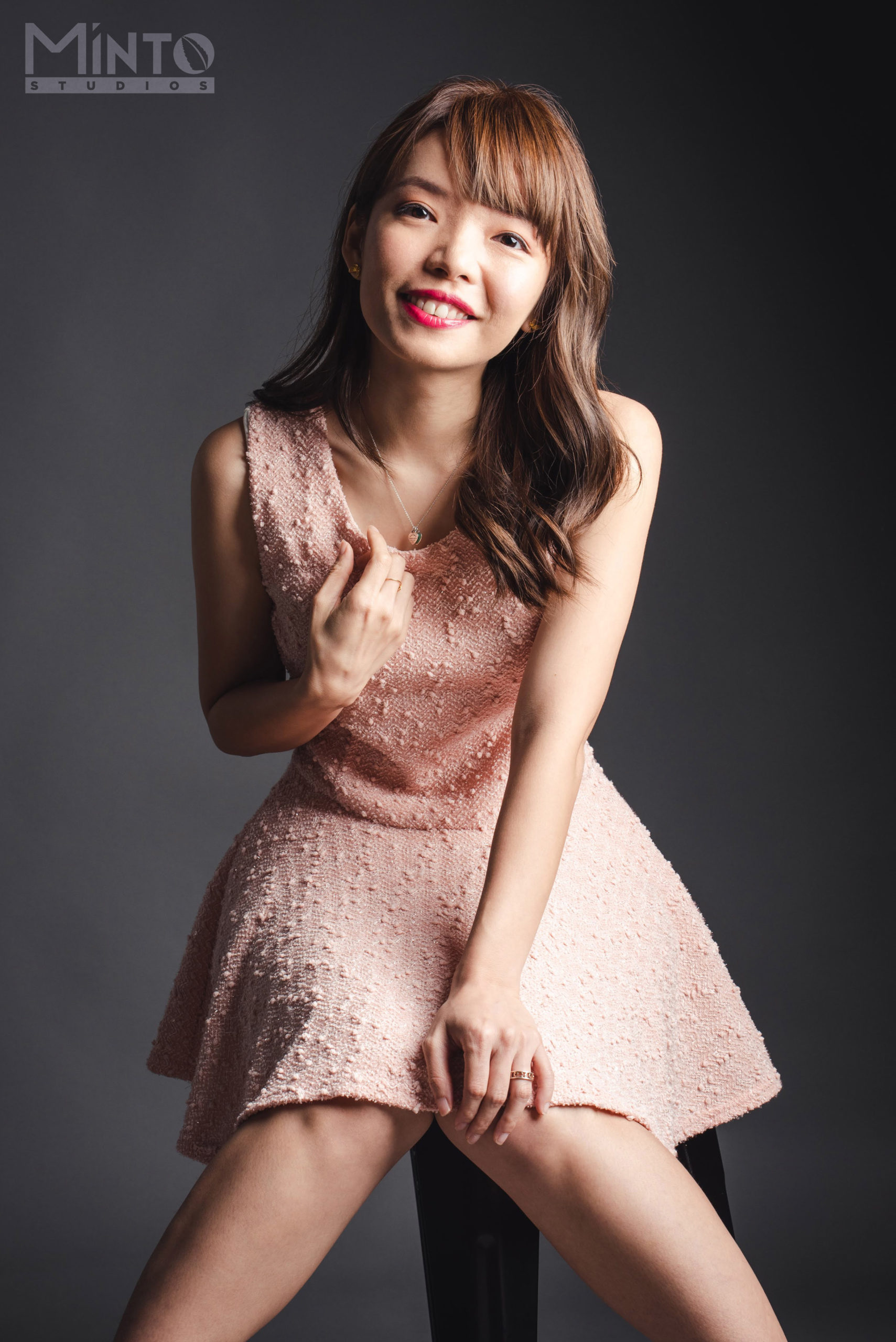 1/2 of #TheEpiphanyDuplet, Tiffany Yong juggles her ABCs – Acting, Blogging and Coaching/Consulting as she is fuelled by passion and drive to succeed.
It is not easy to make a living in Singapore just purely based on Acting, so with Blogging to help her with her online presence, and Coaching kids drama, private tutoring and freelance social media consulting to finance her life, she is currently leading the life most people hope to have: Living the Dream!