Be Acne Free 5: I'm an Alkaline Water Convert!
It's been my third month drinking alkaline water, and I would say, I am a total convert! Ever since my Brunei trip in late May where I brought the alkaline stick with me on the trip, I have been using it daily. It is really convenient as I can fill just my bottle (which I got from Ulu Ulu Resort) and have alkaline water anywhere I go.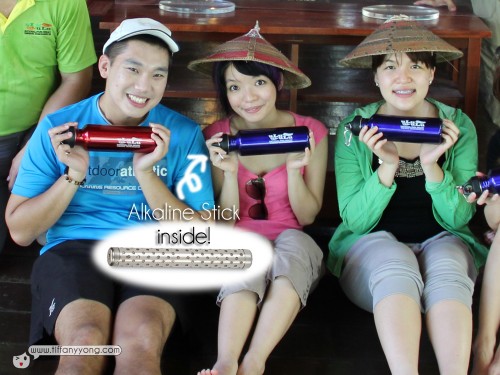 So does It work?
I would say, after drinking for the past three months, there were not much significant bodily changes. I did not get any diarrhoea as suggested by Douglas, perhaps because I am not a big meat eater. However, I was surprised that I did not have any asthma attacks during the period of time when the haze was bad. My immune system had somewhat gotten better as I stopped getting sudden flus and colds, something I had for the past one year before consuming alkaline water. I know immune system is not something that can be measured easily but it is a fact that I am less prone to illness. (Yea!)
Alkaline vs Acidic: Beauty Water
Alkaline water (or alkaline products) opens pores and acidity closes them. Normal, healthy pores want to be closed tightly. This protects you against bacteria, viruses. There are occasional reasons to want to use alkaline solutions on the skin and hair. Washing, for instance, to get rid of excess oils and dirt. If you have clogged pores [such as pimples or boils] you will want to temporarily open those pores to let the pus out. Whenever you do open your pores, you will want to close them again by using the lowest pH your skin can easily tolerate [which is about a 3.5 – 4 pH].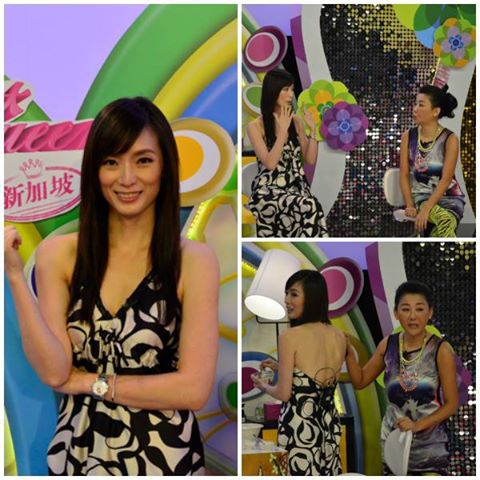 Recently, I read on Starhub community forum that Jacelyn Tay 郑秀珍 was the guest for one of the episode of 《女人我最大-新加坡》and shared her whitening secret. She introduced her home-made scrub where you can try it too!
Grind the following ingredients into a fine powder
Lily; Green Bean; Angelica; Barley
Then add in alkaline water. Mix and apply.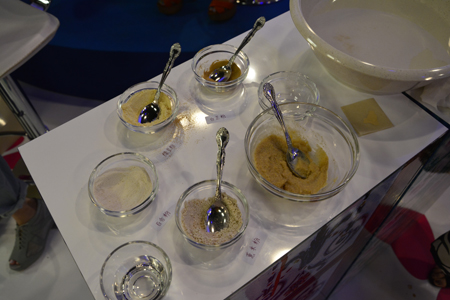 Using Acidic Water as a Spray Mist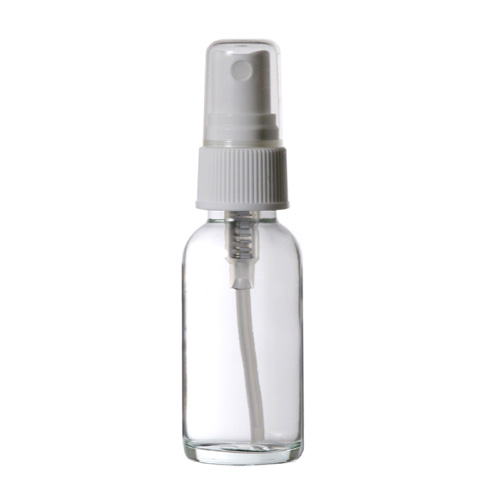 I once bought a bio essence spring water travel bottle and when I finish using it, I filled up the bottle with the acidic water from the machine. No, I'm not referring to the type of acidic water that will melt and disfigure your face, this is a mildly acidic water (less acidic than our soft drinks). Not only does it have a air-conditioning effect on my skin, it is actually healthier for me to use acidic water (compared to regular tap water).
Beauty Tip: Benefits of Acidic Ionized Water
Softer skin
Remediation of dry or flaking skin
Greater resistance to irritations or infections
Greater resistance to invasion by bacteria and fungus into skin and nails
Prevention of pimples [pores become healthier]
Discounts Just For You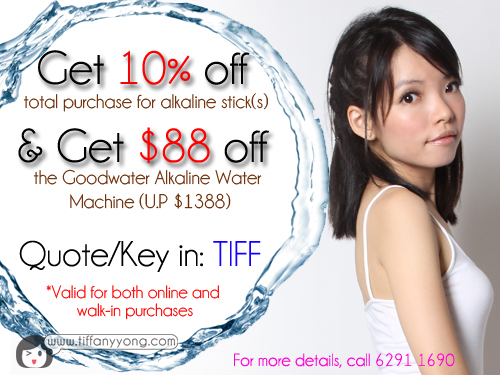 I managed to secure some discounts for everyone and anyone who is interested to get some of the products I am using!
Alkaline Sticks
The alkaline stick cost $58 for one, and if you are buying more, it gets cheaper!
1 stick: $58
2 sticks: $98 ($49 per stick)
3 sticks: $118 ($39.40 per stick)
On top of the bundled discount provided by the company, if you key in TIFF, you get additional 10% on top of the bundled price! (Good deal right?)
Click here to buy it online now!
GoodWater Alkaline Water Machine
The machine cost $1388 and with my discount code: TIFF, you can now get it at $1300 ($88 off)!
Click here to purchase online!
The discount is valid for both online and walk-in purchases, so do go try out and witness these benefits for yourself!
Just visit:
Showroom Address: Blk 34 Whampoa West, #01-87 Singapore 330034 (Just next to Boon Keng MRT Station)
Contact Number: 6291 1690
Here's the website for the GoodWater machine I am using. 😀
Remember, quote TIFF to get a discount!
xoxo




Disclaimer: Please be rest assured that even though the product were sponsored, it does not have any bearing on the content of this post. Opinions stated are genuine and honest. Also note that all sources, information, content, links are valid to change at any time.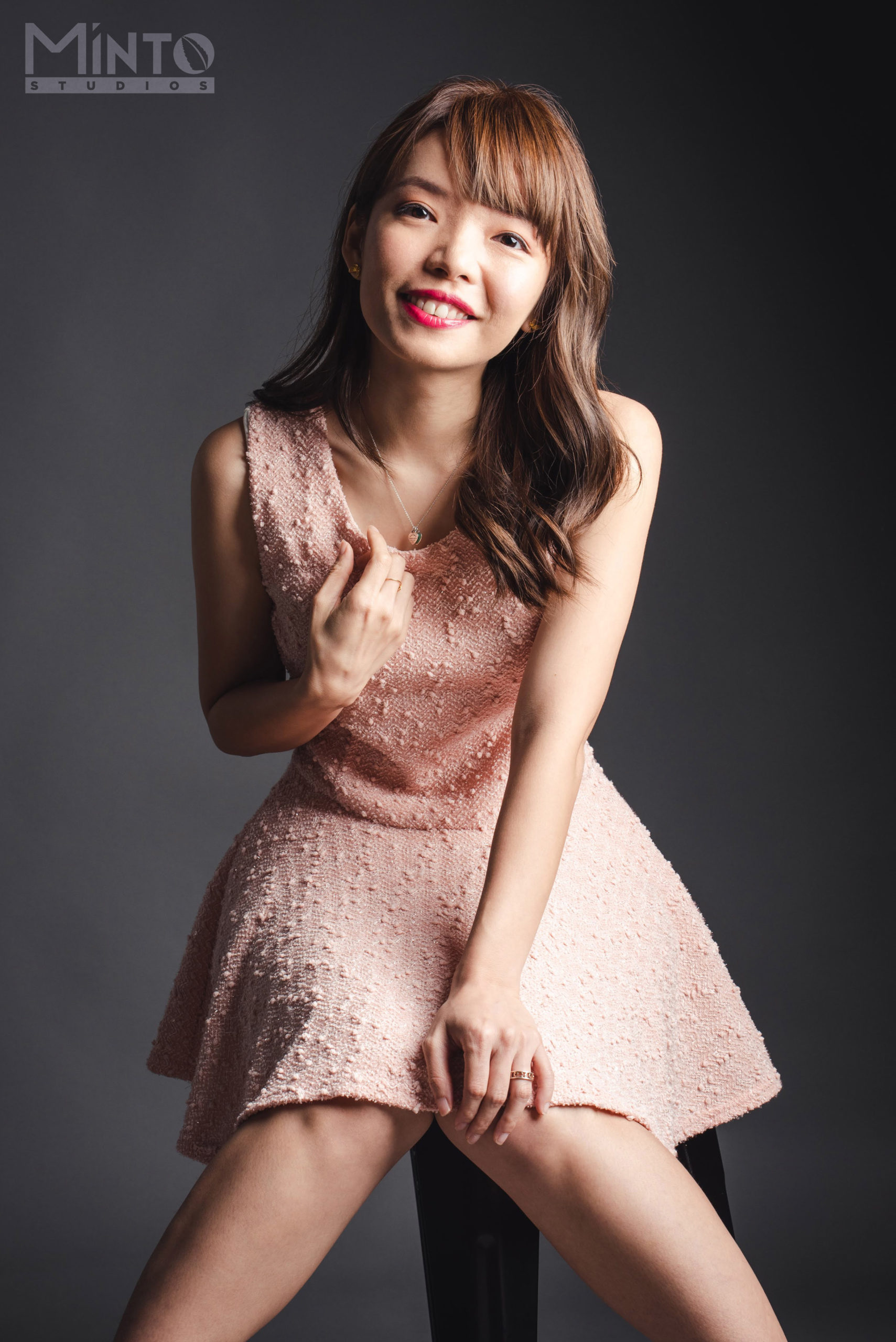 1/2 of #TheEpiphanyDuplet, Tiffany Yong juggles her ABCs – Acting, Blogging and Coaching/Consulting as she is fuelled by passion and drive to succeed.
It is not easy to make a living in Singapore just purely based on Acting, so with Blogging to help her with her online presence, and Coaching kids drama, private tutoring and freelance social media consulting to finance her life, she is currently leading the life most people hope to have: Living the Dream!