Fast and Furious 6 Movie Review | by tiffanyyong.com
Recommended Audience: Action fans, Fast & Furious fans, Fans of Vin Diesel, Paul Walker, Dwayne Johnson, Jordana Brewster, Michelle Rodriguez, Tyrese Gibson, Sung Kang, Gal Gadot, Chris "Ludacris" Bridges, Luke Evans, Elsa Pataky, Gina Carano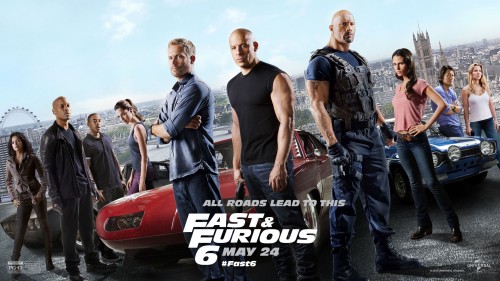 Fast and Furious 6 Movie Synopsis
Since Dom (Diesel) and Brian's (Walker) Rio heist toppled a kingpin's empire and left their crew with $100 million, our heroes have scattered across the globe. But their inability to return home and living forever on the lam have left their lives incomplete.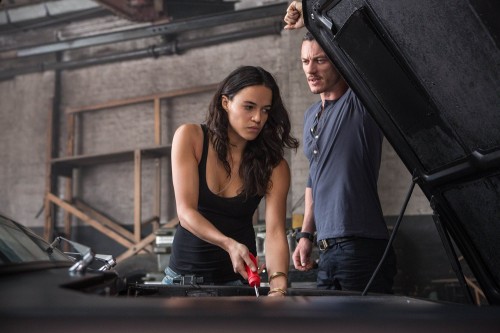 Meanwhile, Hobbs (Johnson) has been tracking an organization of lethally skilled mercenary drivers across 12 countries, whose mastermind (Evans) is aided by a ruthless second-in-command revealed to be the love Dom thought was dead, Letty (Rodriguez). The only way to stop the criminal outfit is to outmatch them at street level, so Hobbs asks Dom to assemble his elite team in London. Payment? Full pardons for all of them so they can return home and make their families whole again.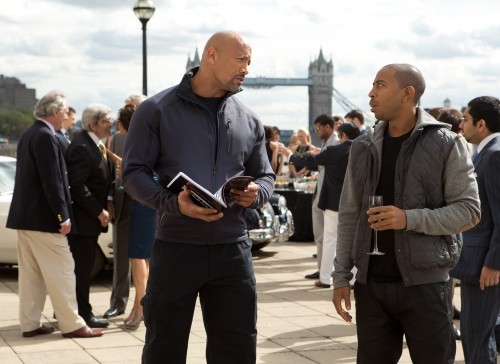 Fast and Furious 6 Viewer Rating: 4/5 ****
Fast and Furious 6 Movie Review:
Thanks Marcus for the movie! I have been hearing good reviews about the show before I even went to Brunei, and yes, I finally got to watch it! So, with one sentence to conclude and rate the film, it will be: Non-stop action and excitement. It is breath-taking, with all the action and fight scenes, but I don't know why, there wasn't much adrenaline rushing through me when watching the movie, perhaps it is because of the excitement littered throughout the whole show.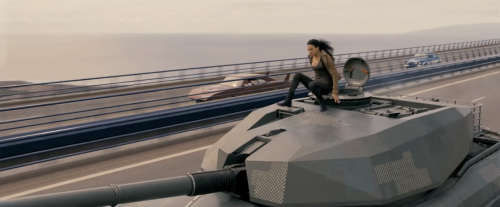 I was pretty impressed how practical effects are used instead of CGI backgrounds and locations. Rano, my Bruneian friend tells me how the action scenes are over the top, but well, the audiences like that anyway (at least I did.) It is the part where Vin Diesel's character, Dominic Toretto saved Letty by jumping across the express way and having a car to break their fall that got way toooooo exaggerating. I was almost groaning out "That's Impossible!"
Another part is perhaps how the final fighting scene on the plane on the runway is so long that it is like the longest runway in the world. But yet, every minute is worth the watch. This is definitely a movie worth your money, many funny scenes especially when there are Roman Pearce (Tyrese Gibson) and Tej Parker (Ludacris) around.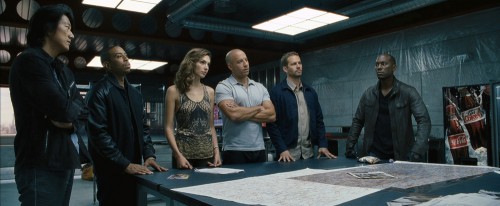 Dominic Toretto: You don't turn your back on family, even when they do.
I find this quote particularly memorable. It is a touching sentence. I also even wonder if it is even possible in the current society. Will we really NOT turn our back on family even when they do? That's the question.
P.S. I realised that the director, Justin Lin has a website (with a pretty cool name) and it's name pretty much tells you what the Fast and Furious 6 revolves around. Do check his site out: www.YouOffendMeYouOffendMyFamily.com
Do You Know?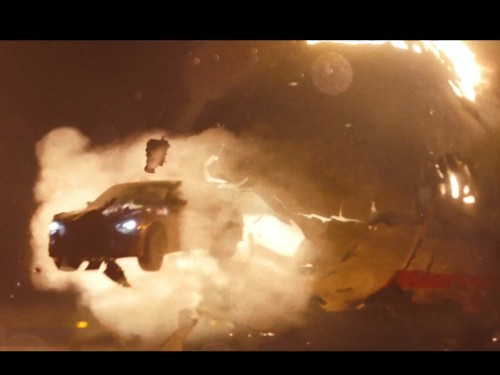 – The scene featuring Diesel smashing his car through the nose of a Soviet-era cargo aircraft during takeoff was conceived by Lin while producing Fast & Furious in 2009. At the time, the stunt was too expensive to film and did not fit into that film's story, but Lin commissioned digital pre-visualization artists to develop a mock-up of the idea. He attempted to revive the concept for Fast Five but the technology available proved insufficient and it still did not organically fit into the story.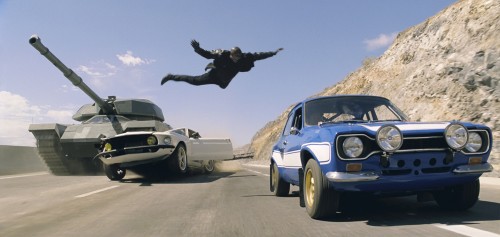 – A scene involving Evans' character commandeering a tank was originally intended to use CGI to portray the vehicle crushing cars along a Spanish highway, but the final scene used practical effects as the tank really ran over approximately 250 cars during filming.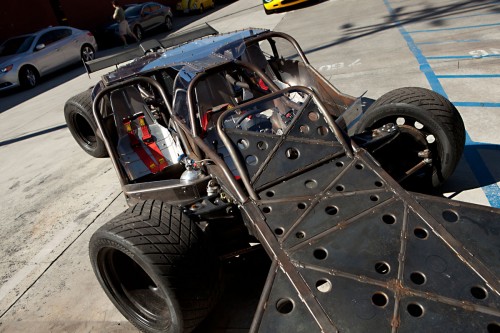 – For Owen Shaw's Flip Car, Lin tasked the film's vehicle designer with developing a car capable of driving head first into moving vehicles and flipping them into the air. McCarthy and his team designed a fully functional, low to the ground, formula one style car with a ramp on its front that allowed it to catapult other cars into the air while keeping the Flip Car driver safe.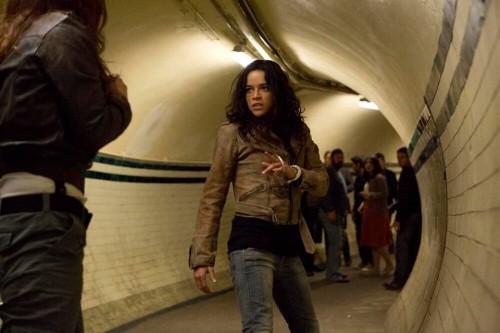 – For Rodriguez's and Carano's fight in the London Underground, producers refused to let the pair attempt a stunt where their characters battle over a stair rail and fall down a stairwell, fearing a serious injury would derail filming; stunt women performed the practical stunt. Morgan's scripted rendition of the fight was described as a catfight on steroids, but Rodriguez provided input to turn it into more of a street fight. Rodriguez and Carano rehearsed their fight choreography over two months, with trained fighter Carano undergoing extra practice to ensure her strikes looked credible without hitting hard enough to harm Rodriguez. Under the direction of fight choreographer Olivier Schneider, the fight was designed to be brutal but realistic, representing Carano's "cop with fight training" and Rodriguez's street fighting.
Information from wikipedia
Behind-The-Scenes
Check out Fast and Furious 6 Official website and Facebook Page.
Fast and Furious 6 is out in cinemas since 23 May 2013.
xoxo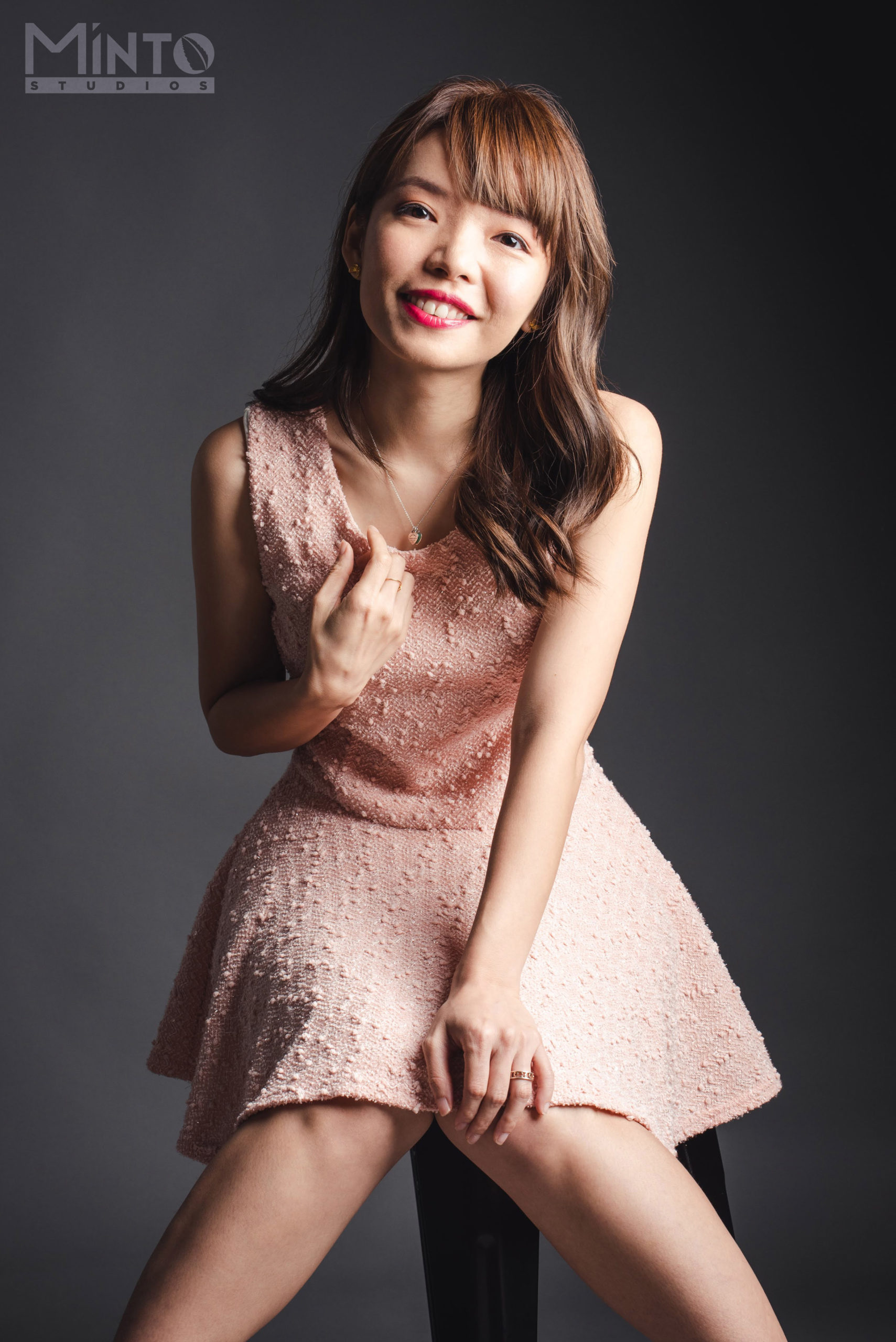 1/2 of #TheEpiphanyDuplet, Tiffany Yong juggles her ABCs – Acting, Blogging and Coaching/Consulting as she is fuelled by passion and drive to succeed.
It is not easy to make a living in Singapore just purely based on Acting, so with Blogging to help her with her online presence, and Coaching kids drama, private tutoring and freelance social media consulting to finance her life, she is currently leading the life most people hope to have: Living the Dream!