V 10 Plus: Beautiful Skin is everyone's dream
Thanks to Juliana, I got to attend V 10 Plus Star Bloggers' Event at Spa Symphony 313 Somerset. If you have never heard of V 10 Plus, you're not alone! Afterall, celebrities don't usually reveal their beauty secrets that easily. Moreover, the V 10 Plus series products are exclusively distributed only to SPAs and Beauty Salons in Singapore.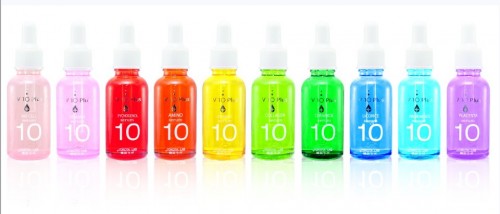 Just by looking at the bottle itself is enough to make any girl's day better! Do you know light in the form of color is able to balance "energy" wherever a person's body be lacking, whether it be on physical, emotional, spiritual, or mental levels. I could feel my mood lighten up with the sweet packaging itself!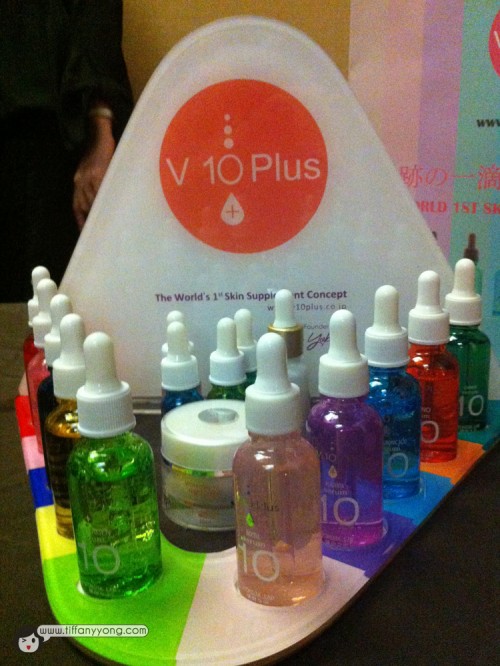 What's so Great about V 10 Plus
V10 Plus does not use Paraben
No Artificial Coloring
No Mineral Oil
No Chemical Fragrance
V10 Plus is Water-Based
Customized Serums for 10 different Skin Problems
Dermatologist Tested
Visible Results in 10 Days
Made in Japan
Even Fann Wong is using it!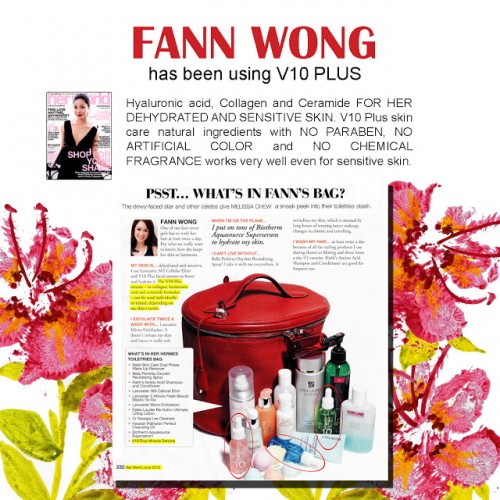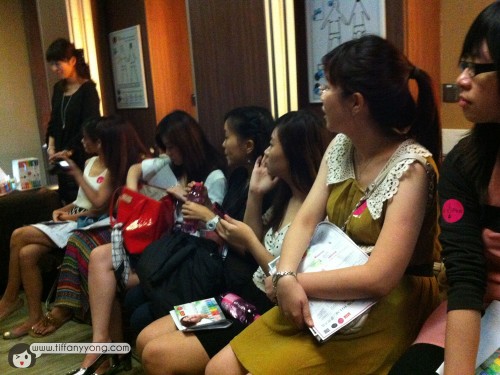 Ever since I know how to put make up, I started getting insecure stepping out of house without any make up. And as my skin got worse, I had to put on heavier concealer and make up. Celebrities always have great skin, and they always contribute their skin to drinking water and exercise. But really? They have irregular working hours and sometimes don't get to sleep for days… how can their skin be good? (Mine got bad because of filming!) So here's one of the many secrets….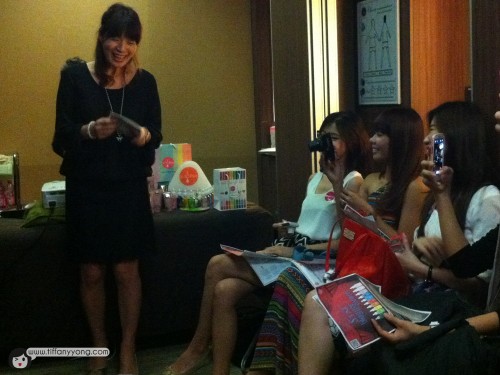 The founder of V 10 Plus, Akiko Yokota, commenced the event with a thorough introduction of the brand and its star products – V 10 Plus Serums, emphasizing that V 10 Plus products are free of parabens, artificial colors, mineral oil and chemical fragrance and suitable for all skin types.
Experiencing the wonder serum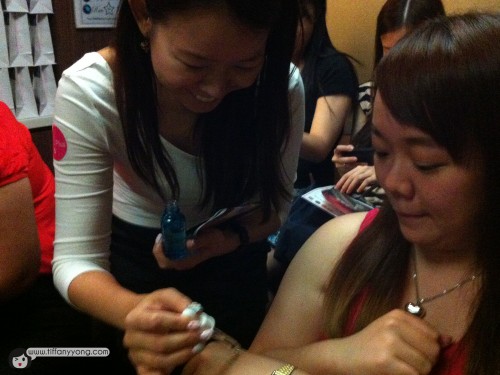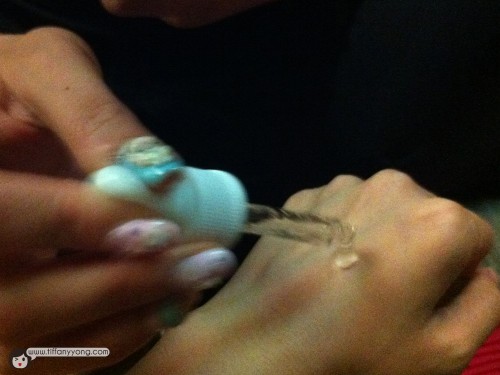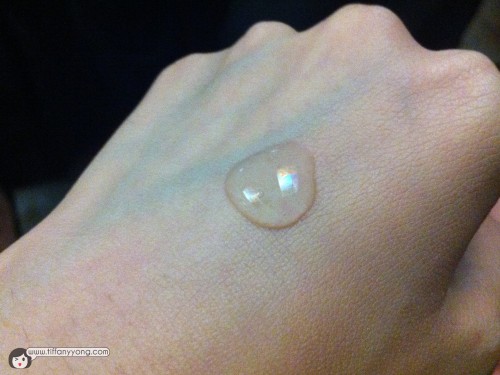 How does it feel?
Serums are usually too watery or oily for my liking. But v 10 Plus serum is gel-like which doesn't feel sticky on my skin after using. It felt smooth and soft seconds after application, which made me quite impressed.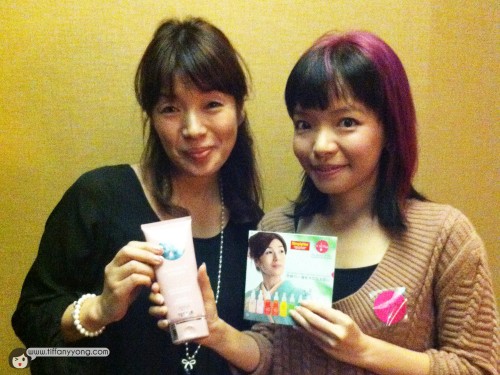 Up-close, Akiko san's skin is really smooth and freckle-free! The V 10 Plus serums did wonders for her skin. But one thing to note: it's not really a one-bottle does it all kind of serum. The 10 types of serums are for 10 different skin conditions, which means you are advised to use different serum when you are experiencing different problems.
So to me, this is one big investment if you want good skin. Afterall, it's a 30ml bottle for $128. Start doing the math if you want to get all 10 bottles.
The Facebook-Liking Contest
So V 10 Plus has offered to send one of the bloggers to Hong Kong this November for the exclusive Cosmoprof Asia Beauty Exhibition Fair! To win the ticket, this photo (below) which is also posted on V 10 Plus' Facebook Page will have to garner the most likes.
So far, I'm really far far from the first. I hate to be begging for likes… so…. just "顺便 (shun bian)" go click on the photo below and like my photo can? I'm not the best, but I always do my best! ")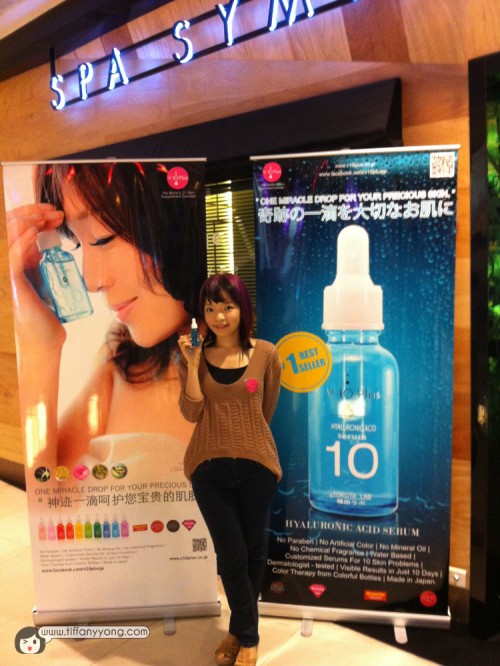 Interested to know more about the different types of serums? Check out V 10 Plus Facebook Page now for more details!
xoxo




Disclaimer: Please be rest assured that even though the products and services were sponsored, it does not have any bearing on the content of this post. Opinions stated are genuine and honest. Also note that all sources, information, content, links are valid to change at any time.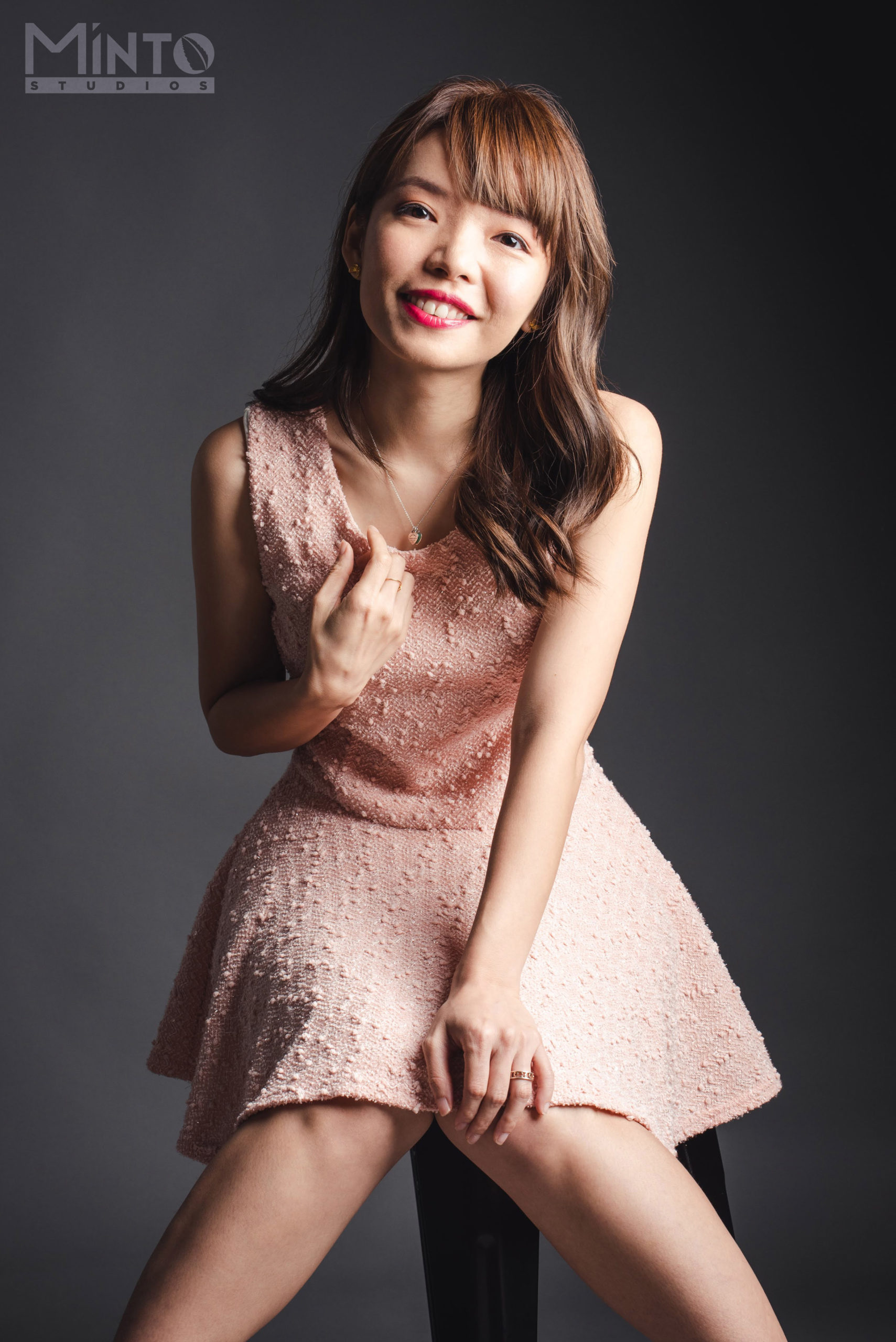 1/2 of #TheEpiphanyDuplet, Tiffany Yong juggles her ABCs – Acting, Blogging and Coaching/Consulting as she is fuelled by passion and drive to succeed.
It is not easy to make a living in Singapore just purely based on Acting, so with Blogging to help her with her online presence, and Coaching kids drama, private tutoring and freelance social media consulting to finance her life, she is currently leading the life most people hope to have: Living the Dream!