Tips to taking Fun OR Funny Photos @ Universal Studios Singapore!
Thanks to Marcus, I got to visit Universal Studios Singapore again on 19th April 2013 after 3 years. My last time was a free trip provided for the Youth Olympics Games Volunteers, and there were so many rides not ready then. I kinda switched off my "blogger" mode on that day and did not really take photos of the place. Plus my friend isn't really used to the whole photo-taking and camwhoring thing, so I just thought that I should do a quick post with whatever photos I have!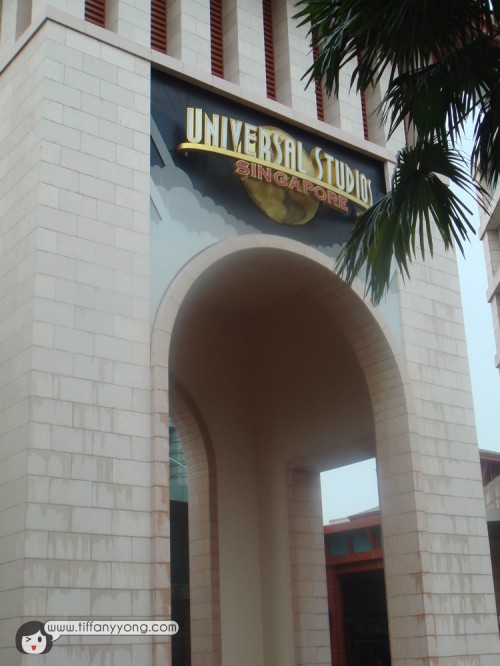 1. The classic MUST-TAKE Photo for ALL tourists + visitors!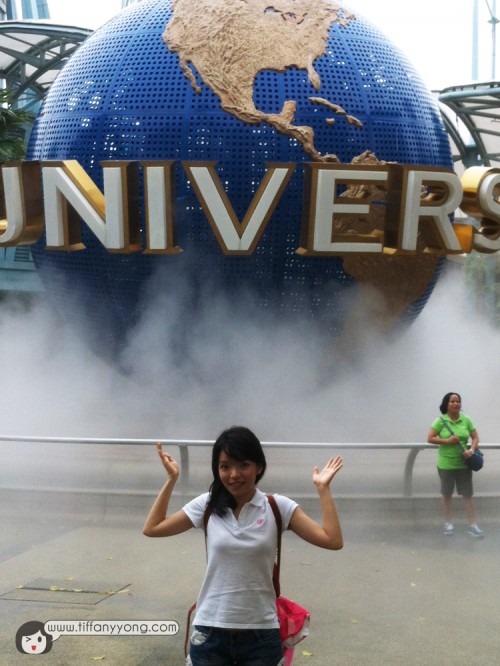 It's hard to get the photo with no photo-bombers, as this is a free and open space. So try getting the word Universal into your frame before clicking the button! It takes about 30s per rotation, so just wait for the words to turn around to you!
Stand further away from the globe so that the photographer can get the whole Universal Studios Globe into the frame and you won't look too tiny at the same time!
2. Selfie using playing with camera angle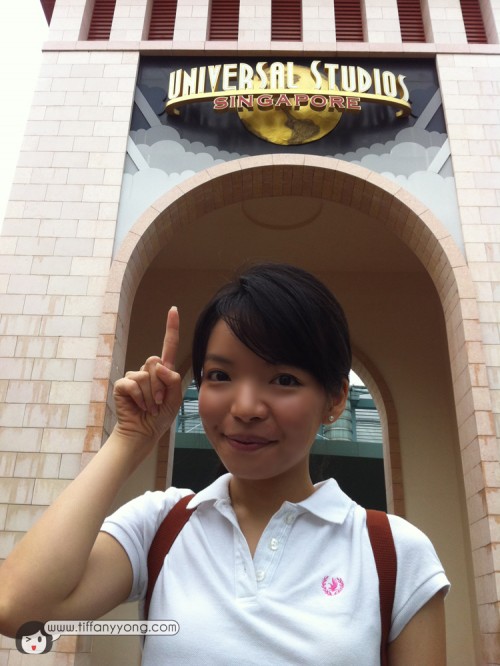 *Quick Tip!*
This is actually not taken by myself but my friend, Marcus who is squatting down and taking from bottom up so that he can actually capture the sign on the arch but you can actually do a selfie using the same method!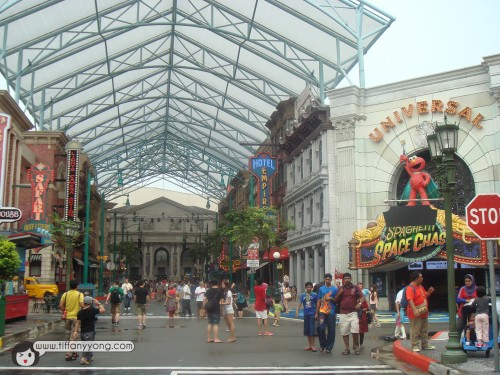 3. Photos with the help of USS staff!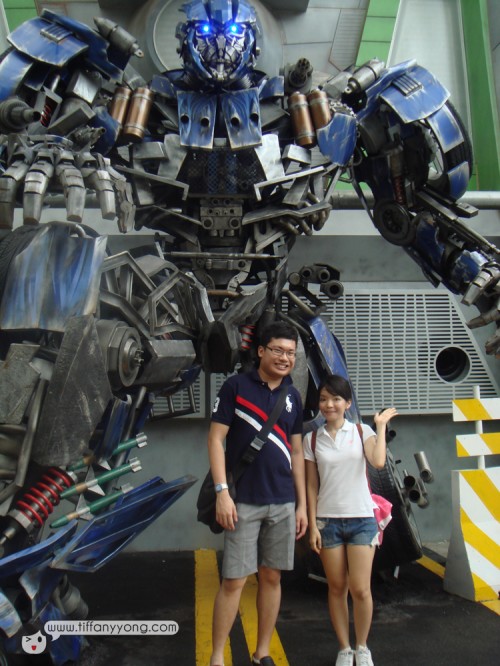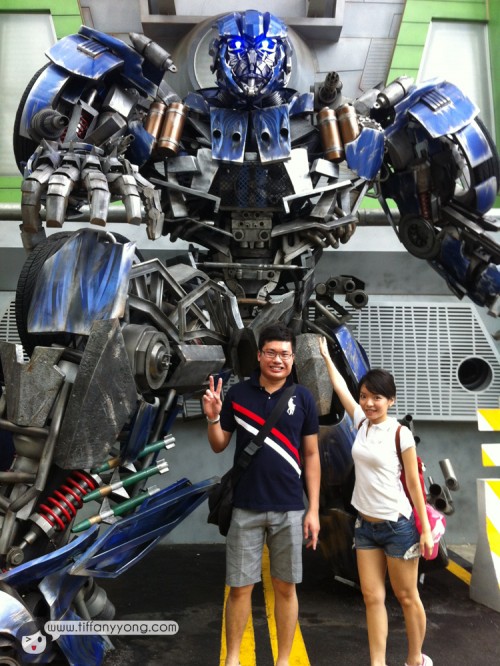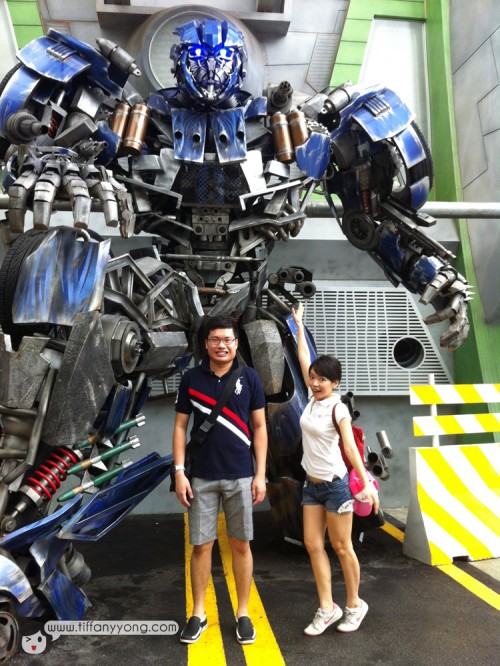 I was trying hard to find out the name of this robot. Finally, I read it in a review that it is called EVAC, a new Autobot Transformers character created especially for the USS ride. EVAC's speciality is transporting personnel and classified materials at high speeds. He can take the form of a robot (above), a hybrid battle vehicle and a street vehicle.
*Quick Tip!*
These photos are taken with the help of the friendly USS staff, and there was actually a queue waiting to take photos with the robot. So I didn't have much time to do any quirky photos. But here's a suggestion: Do the same pose as EVAC (the robot) if you dare!
4. Posing with your favourite Product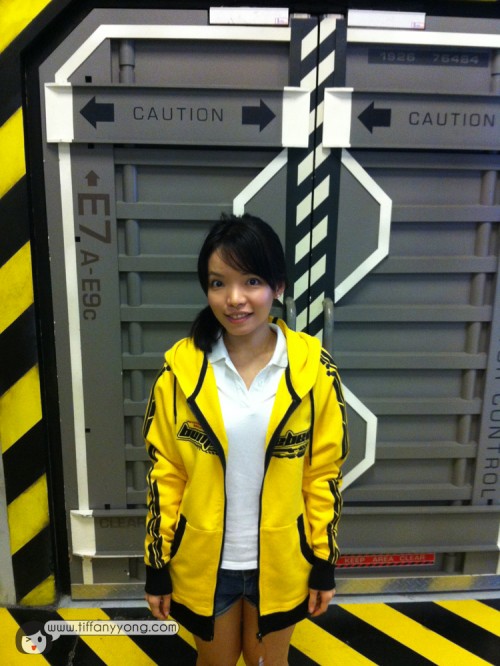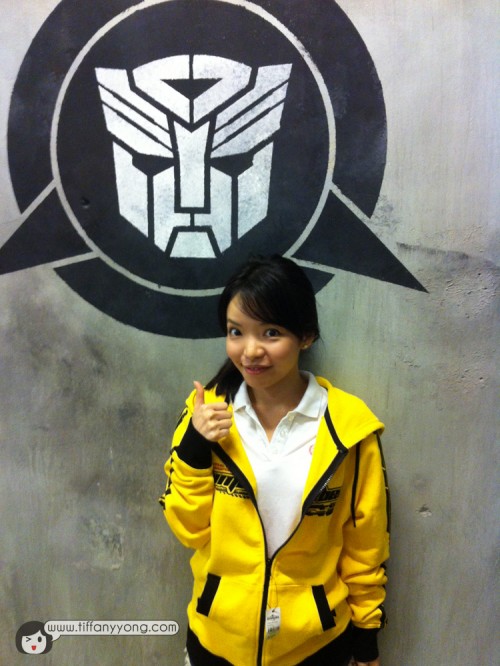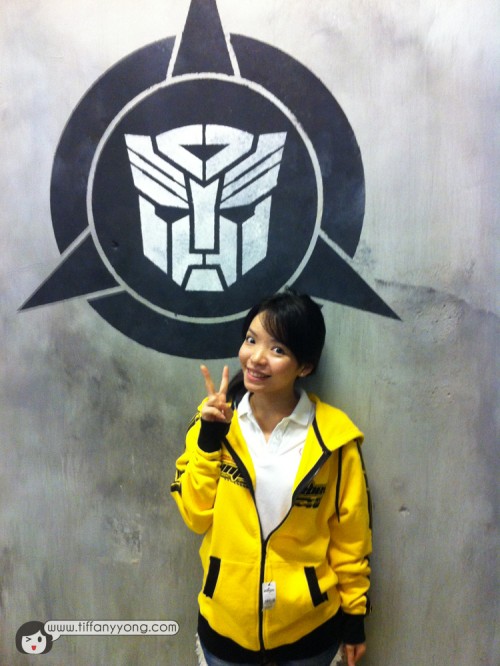 This is such a nice jacket! I always think that theme parks' souvenirs are expensive and useless, but this is the first time I found something I like! But I didn't buy it 🙁
*Quick Tip!*
Above are some of my signature "Tiffany-pose" (That's what my friends always say!) I like to post either with a product with a suitable setting/background behind! The jacket is found in the Transformers souvenir shop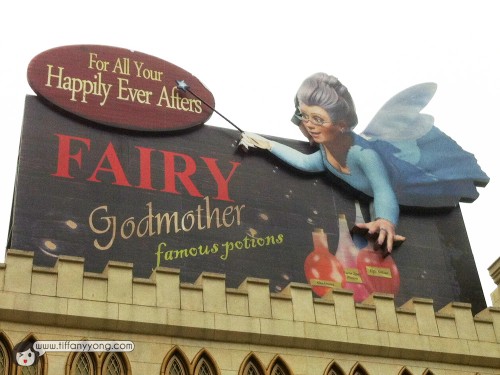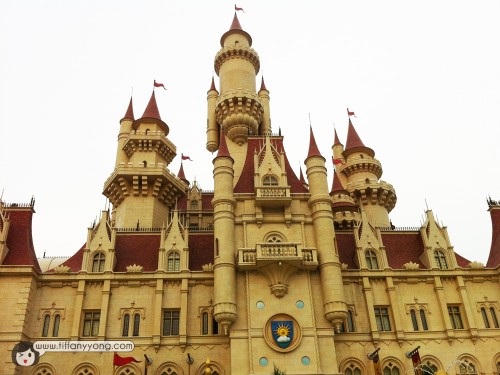 5. Photos with Mascots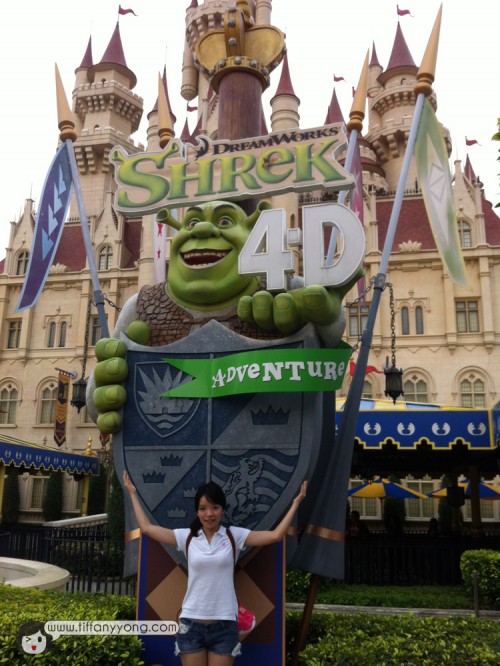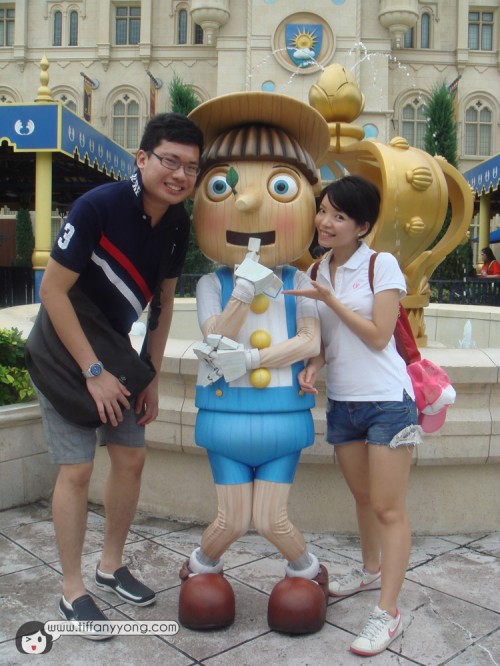 *Quick Tips!*
There are usually different mascots wandering around and do catch them fast if you can as they are only around at different time slot. We saw Shrek and Princess Fiona around but walked away as there was a queue, wanting to go back later. But by the time we went back, they are already gone! So do catch them when you see one!
It is really fun to take photos with mascots as they are fun-loving and will be willing to do funny poses with you – Check out my photo (below) with Po -the Kungfu Panda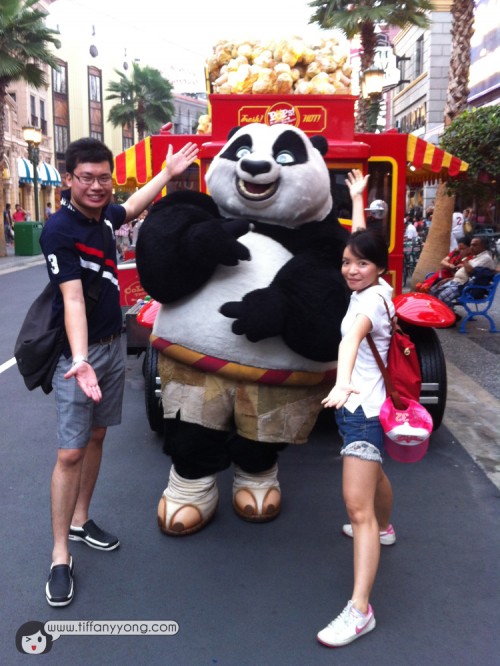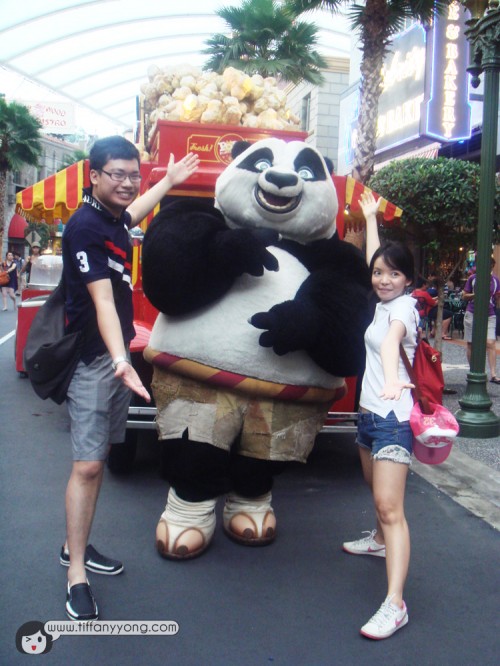 *Quick Tip!*
One common problem is: NOT looking at the same camera! So always get ready to tell your friend(s) where to look!
6. Imitating the characters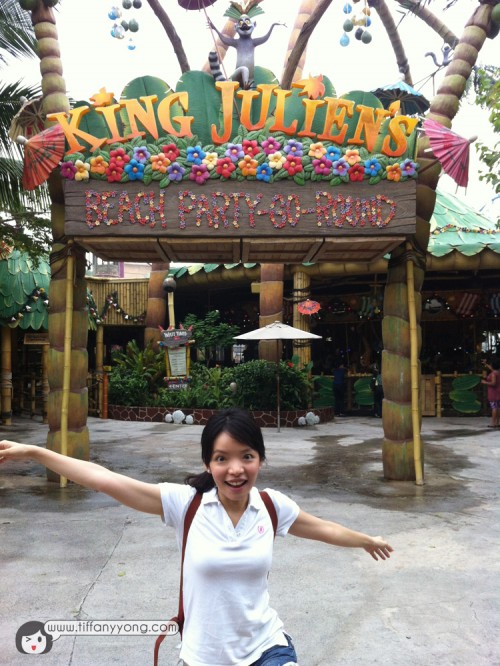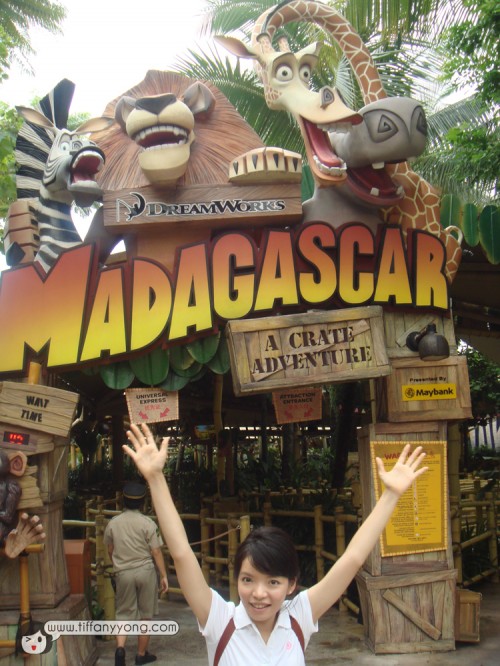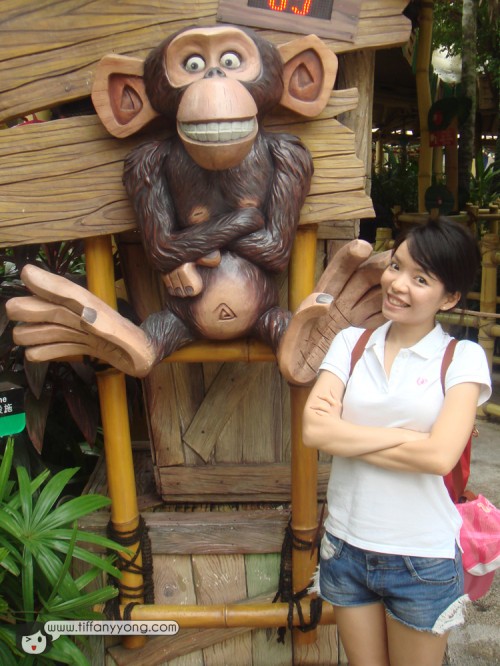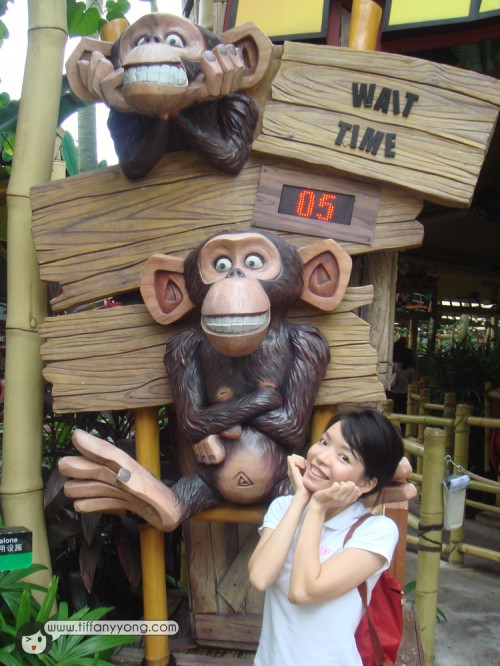 *Quick Tips!*
Copy COPY! Just imitate the exaggerating and funny poses and expressions! Like what I wrote: Monkey See, Monkey DO!
7. Same Same BUT BE DIFFERENT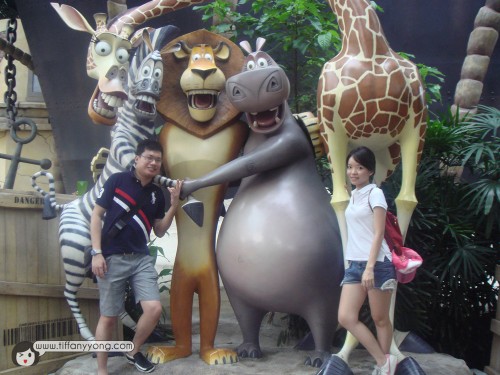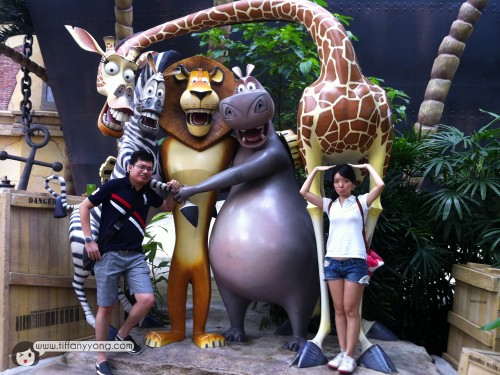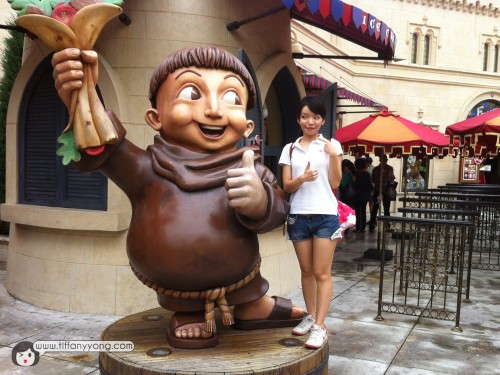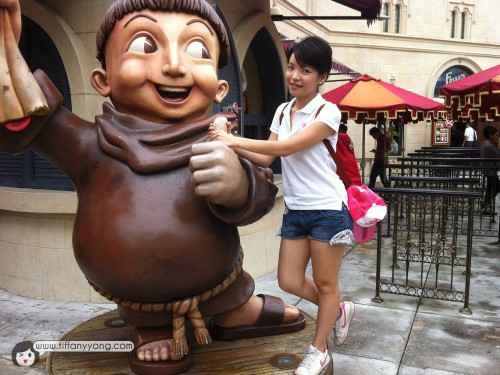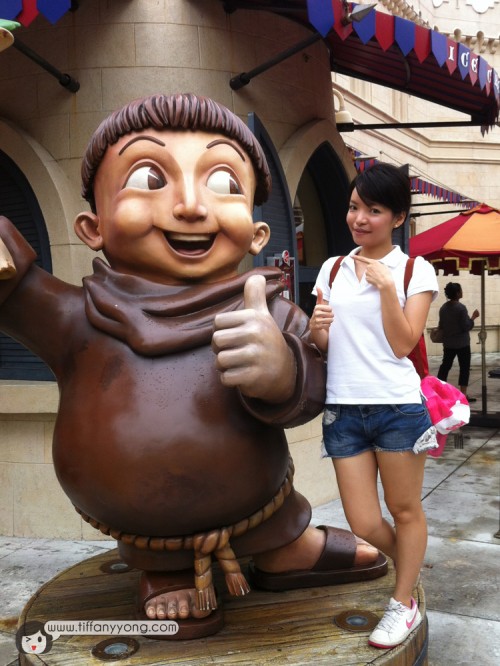 The figurines are always there. Countless tourists and visitors have had their photos with them. So how to make yours Different?
*Quick Tips!*
Make fun of yourself. I'm short, and Melman, the Giraffe is tall. So you can do all sorts of funny things playing with your height, weight or even facial expression.
Interact with the statues! I know it sounds weird, but you can get great and fun photos by interacting with them!
Be comfortable with NOT looking at the camera. I know everyone has the tendency to look at the camera when we are taking photos (I have this problem too). But sometimes, nice (and natural) photos are taken when you are not looking at the camera! You can look at the statue and pretend to snatch the wrap from him. Try it!
8.Photos of Performances and with the Actors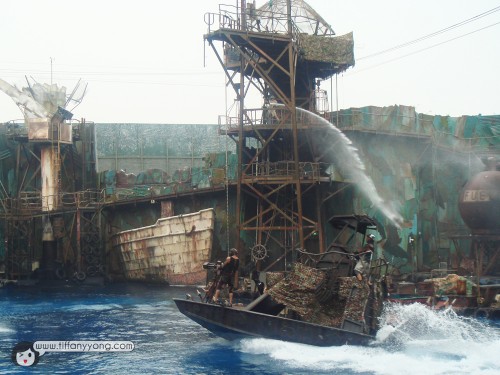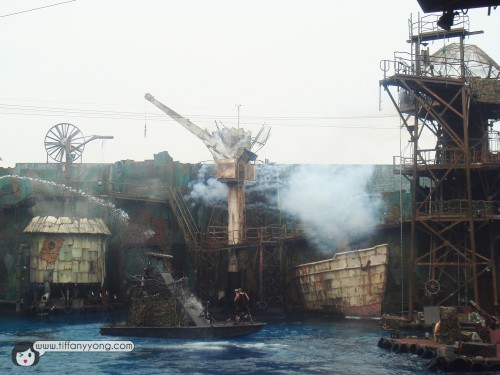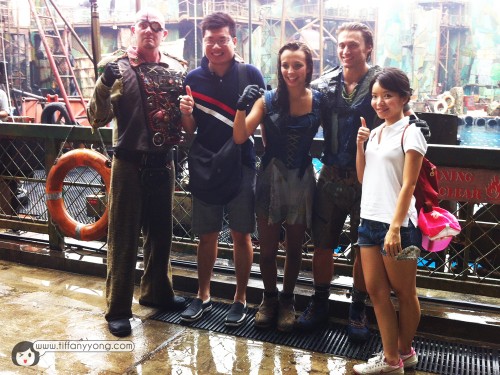 The photos of the play-act was taken by Marcus. I realised that many people have the urge to take loads of photos during and throughout performances, but when we filter through after the event, these photos are usually deleted, or have no real meaning to it. Unless you are carrying a DSLR or Semi-pro, I will suggest to just enjoy the performance instead of watching everything through your camera lenses!
9. Photos for Funny Captions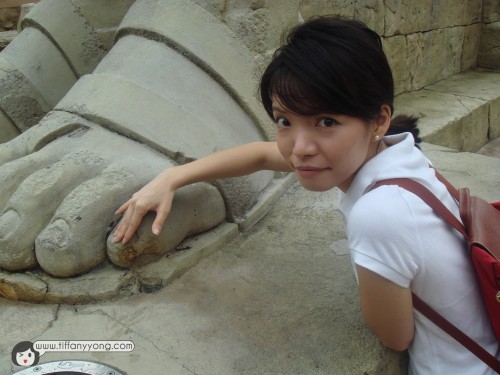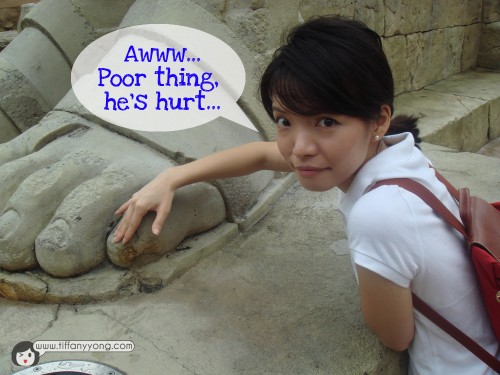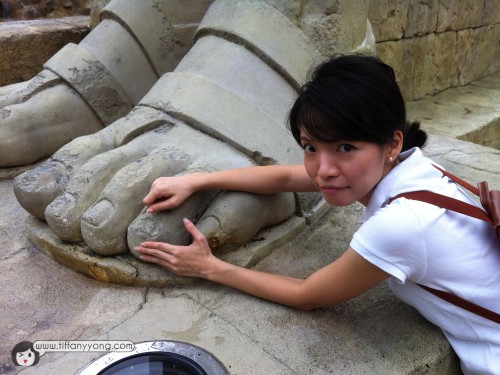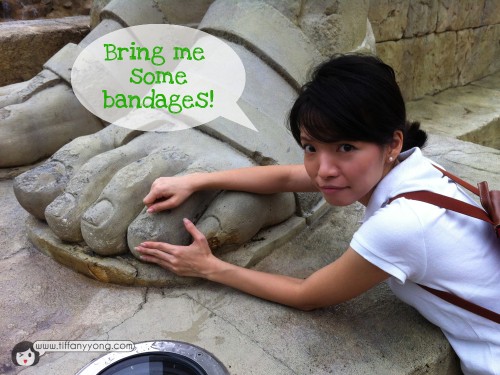 Last but not least, add some captions to your photos! Just for fun!
*Quick Tips!*
Get your brain spinning! You can even say things like: Time for some pedicure!
Quirky and Funny images make your trip or event a little more fun and memorable! Do check out my instagram @tiffanyyongwt to check out more of my fun photos! Hope this had entertained and helped you 🙂
xoxo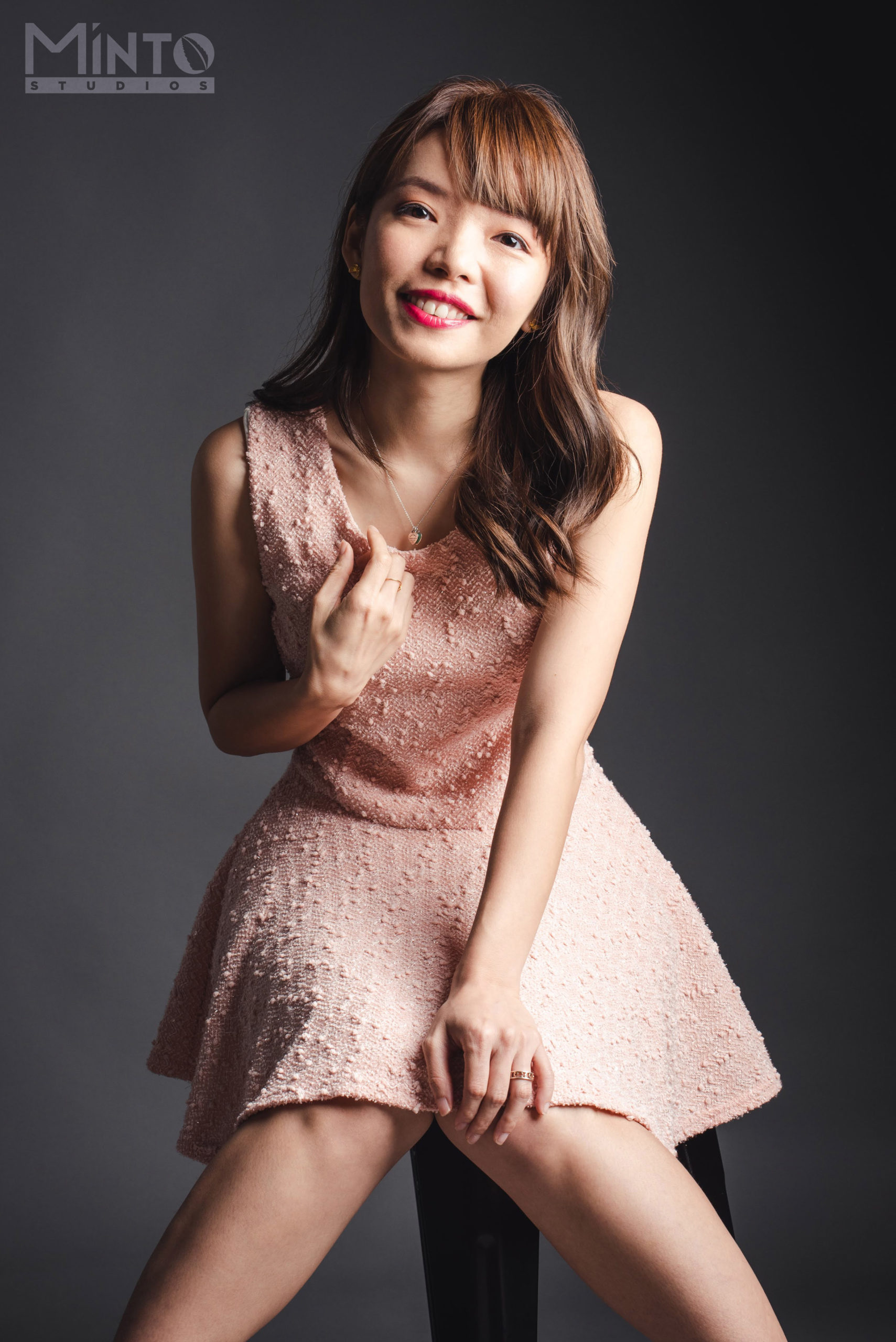 1/2 of #TheEpiphanyDuplet, Tiffany Yong juggles her ABCs – Acting, Blogging and Coaching/Consulting as she is fuelled by passion and drive to succeed.
It is not easy to make a living in Singapore just purely based on Acting, so with Blogging to help her with her online presence, and Coaching kids drama, private tutoring and freelance social media consulting to finance her life, she is currently leading the life most people hope to have: Living the Dream!