Don't Cry Mommy Movie Review | by tiffanyyong.com
Recommended Audience: K-Pop Lovers, U-Kiss Dongho fans, Youths and Parents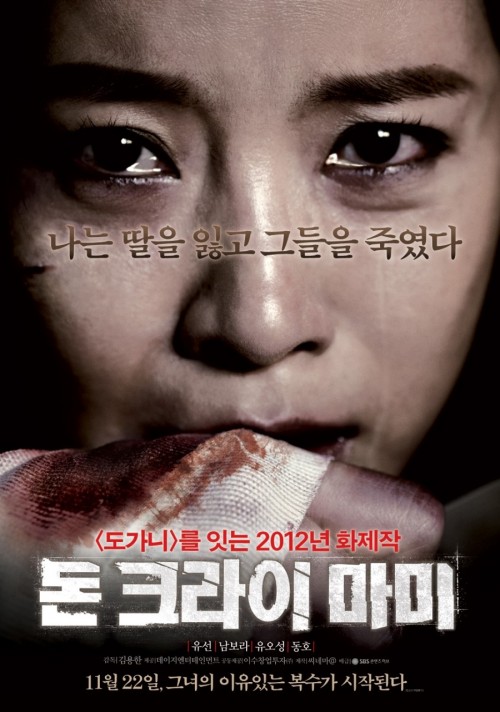 Don't Cry Mommy Movie Synopsis
Recently divorced, Yoo-lim (Yoo Sun) now lives with her only daughter, Eun-ah (Nam Bo-ra). Upon arriving at her new school, Eun-ah is frequently picked on, though she has feelings for classmate Jo-han (Shin Dongho). One day she is brutally raped by Jo-han and his friends who threaten to upload footage of the rape online to keep her quiet. Unable to cope with the trauma she was forced to endure, Eun-ah takes her own life.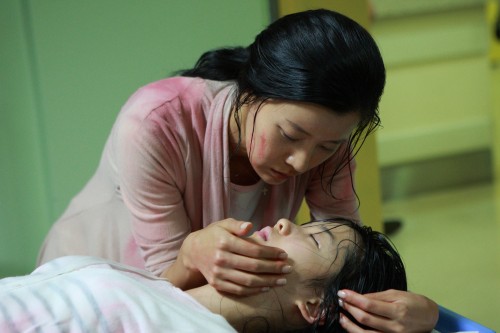 As all of the boys involved in the rape are still minors, the law is helpless to prosecute them to the fullest extent possible, and they walk away with little more than a slap on the wrist. Filled with frustration and anger, You-lim sets out to make the boys' lives a living hell. As You-lim's animosity and exasperation is transformed into ever more brutal acts of revenge, she is brought closer and closer to the edge of insanity.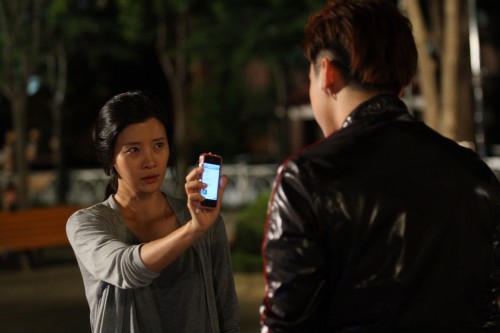 Don't Cry Mommy Viewer Rating: 4/5 ***
Don't Cry Mommy Movie Review: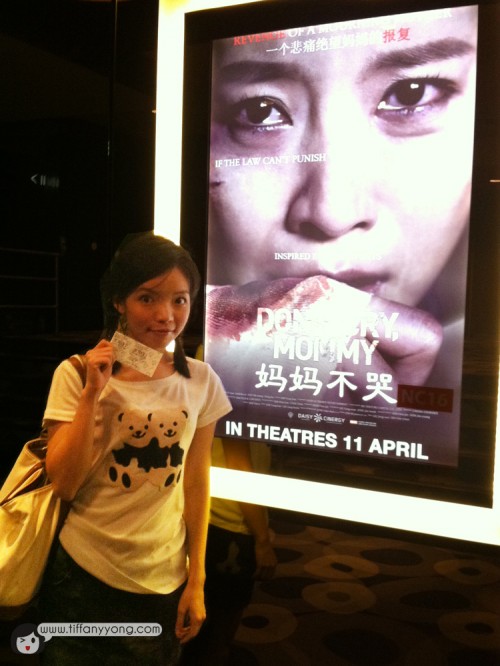 First of all, thanks MoovieSpy for the tickets!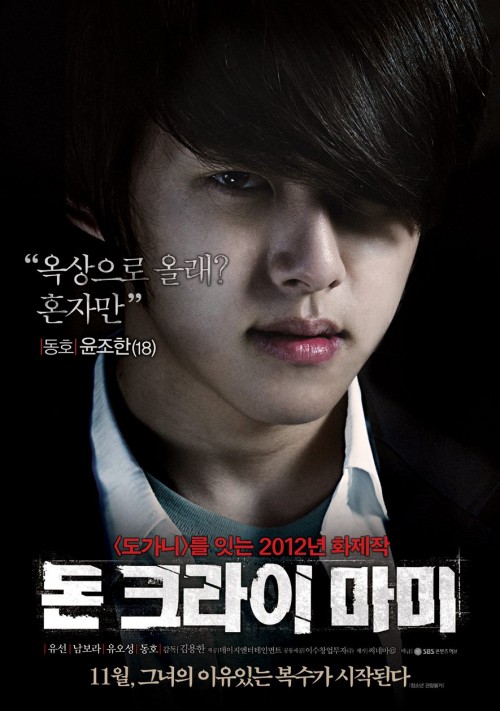 I was rather surprised that one of the actors Dong Ho is a member of U-KISS.
In this movie, Dong Ho plays the role of a student who sexually assaults a female student who has a crush on him.
During an interview, Dong Ho stated, "Even though it was just acting, I still felt horrible at what my character did in the movie to actress Nam Bo Ra. I can't help but be furious at those people who hurt others but don't even know that they have done wrong."
He continued, "I cannot believe how people can do such horrible things and don't even feel remorse. I realized how serious this problem is, and I hope it can change. After watching this movie, I hope people will say that this is a must-see movie, rather than a fun-to-see movie."
I thought it was a good attempt to let singers diversify their characters a little, instead of the usual knight in shiny armour, but yet again, there was no scene of him acting violent. The scenes were all showing him, acting quiet, cool and calm.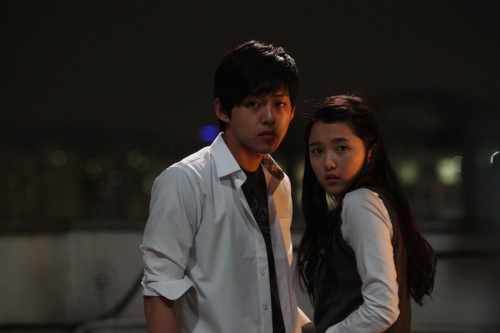 When I first watched the trailer, it triggered a lot of anger in me. This is the first movie I've seen to show the theme of minor offenders. It also reminded me of the Delhi Rape case. If you are expecting some big action or horror movie after watching the trailer, you will be in for a disappointment. This movie is vivid, real, how there is little build-up to the climax, because Director Kim Yong-han said he wanted to raise awareness about sex crimes by charting "the tragic course of the lives of victims and their families as vividly as possible. Sexual abuse is like devastating a human's soul.
I teared a few times during the movie, most of the time, I was silently hoping that the victim or the mom would do certain things I thought it would be better. Guess what, although murder is wrong, but in their case, I really couldn't find any other solution to it. A logical person might want the mom to pass the information to the police, but will it do anything besides having them locked up for a few weeks or go on a 2 year probation? These juveniles know the law, they know what they can do with their age.
And to the girls out there, a lesson learnt from the movie, never to give in their request just because they threaten you with the videos.
This is a very educational movie, without having too much propaganda in it. It is more thought-provoking and makes me wonder if Singapore also have the problem where there is the lack of effective preventive measures and punishment system of minor crime. The movie was aimed to (and I definitely hope it does) call out the whole society for a reflection and attention to this potential social problem (in Korea) or any other countries.
Don't Cry Mommy Behind The Scenes
Do You Know?
In Singapore, the sexual penetration of a person under 14 years old is deemed to be rape or unlawful sexual penetration, liable to imprisonment for a term up to 20 years plus fine or caning.
Information from http://www.aware.org.sg/
I couldn't find the information for the situation where the offender is a juvenile, so here's a shout-out to all law-practitioners out there, any idea what will the punishment be when the juvenile is found guilty in Singapore?
Don't Cry Mommy will be in Shaw cinemas from 11th April 2013 onwards.
Visit the Don't Cry Mommy official website.
xoxo



*Disclosure:
Tickets won from MoovieSpy. No monetary compensation was received for the movie review.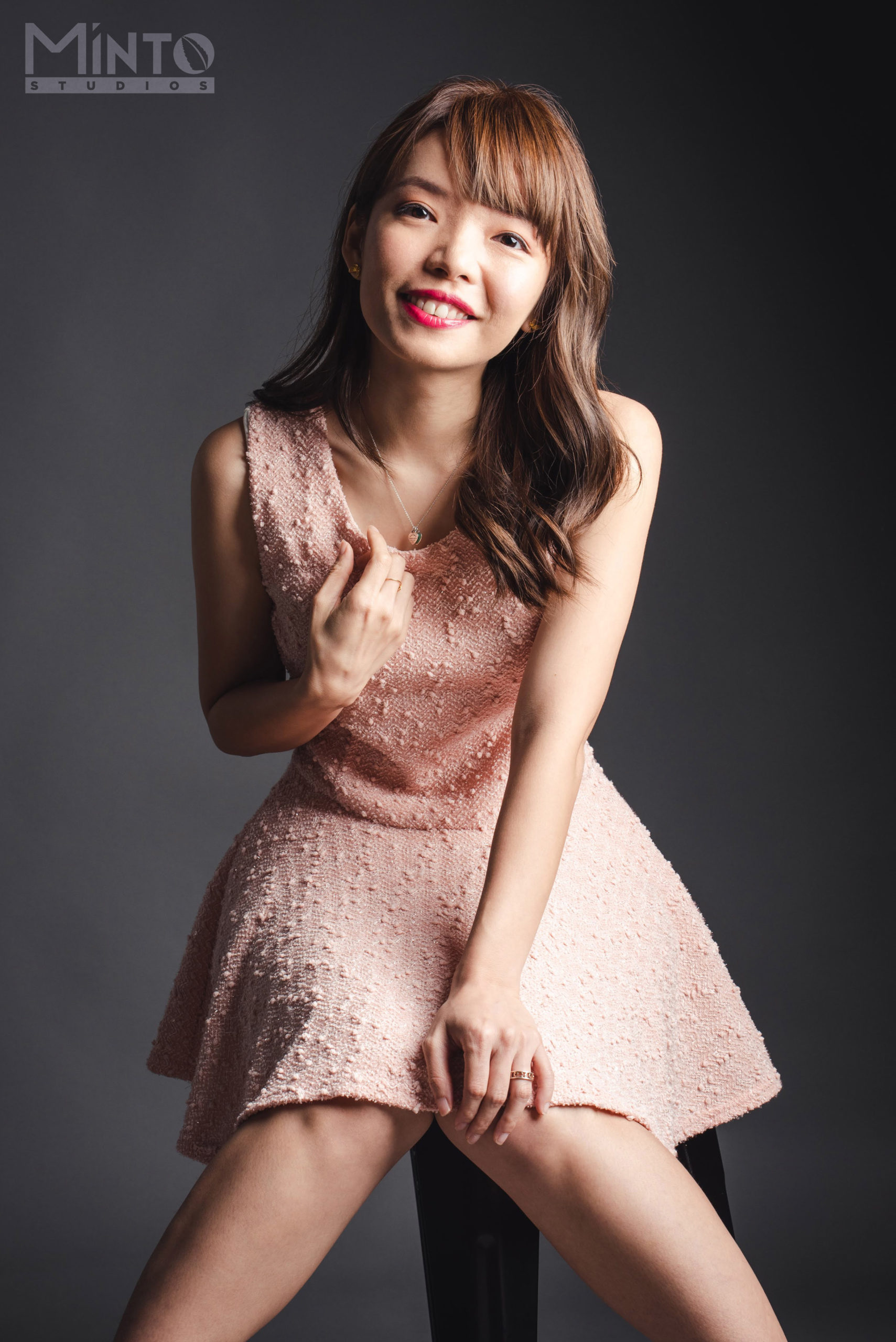 1/2 of #TheEpiphanyDuplet, Tiffany Yong juggles her ABCs – Acting, Blogging and Coaching/Consulting as she is fuelled by passion and drive to succeed.
It is not easy to make a living in Singapore just purely based on Acting, so with Blogging to help her with her online presence, and Coaching kids drama, private tutoring and freelance social media consulting to finance her life, she is currently leading the life most people hope to have: Living the Dream!