Another way to tone up your body: BellyDance!
Woohoo, I always watch bellydancing performances on Taiwan variety shows and it looked pretty simple! So since I have some dance and gymnastics background, the challenge streetdirectory gave me should be no problem! So off I go to BellyDance Extraordinaire for a trial class!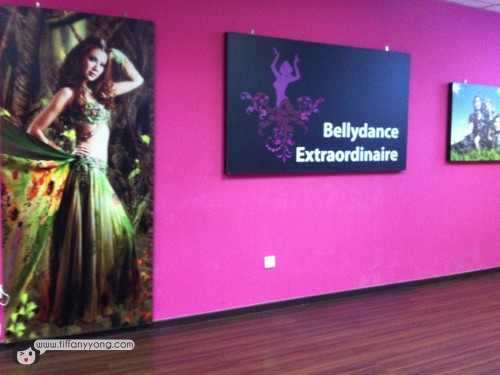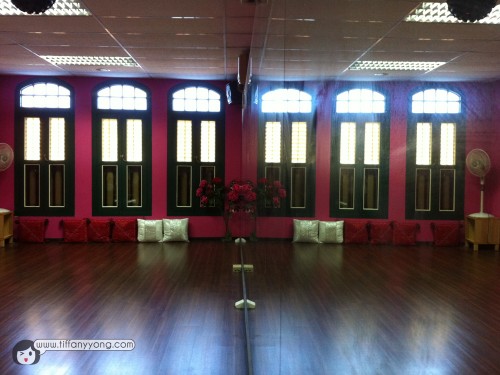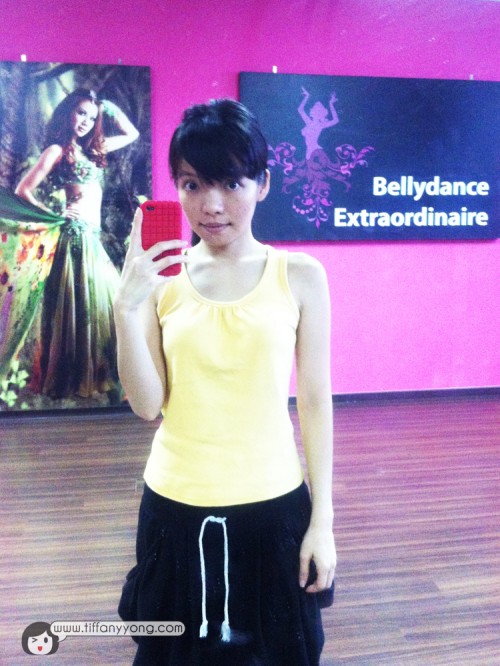 I didn't put any makeup on since I feel that it's really bad for skin especially when I'm already having break outs!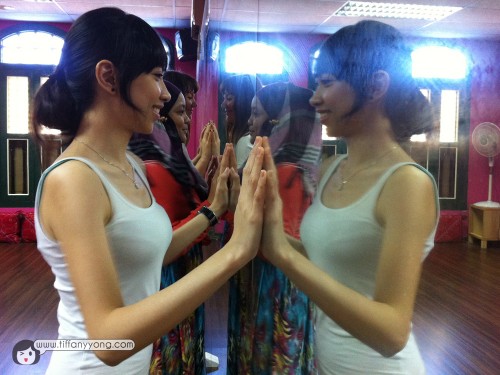 So like all classes, we start with warm up! The warm-up for Bellydancing is a little different, as we do "shaking" or "shimmering" instead of stretching! I thought it was pretty simple initially, but when the instructor request us to do the shakes and shimmers for more than 10 seconds, my brain and body connection starts going haywire!
It really requires a lot of concentration and it works your brain too (which I find pretty cool). As there were Malay girls in the class, I wasn't allowed to take much photos, so you gotta experience it for yourself!
What's the Right Attire for BellyDancing Class?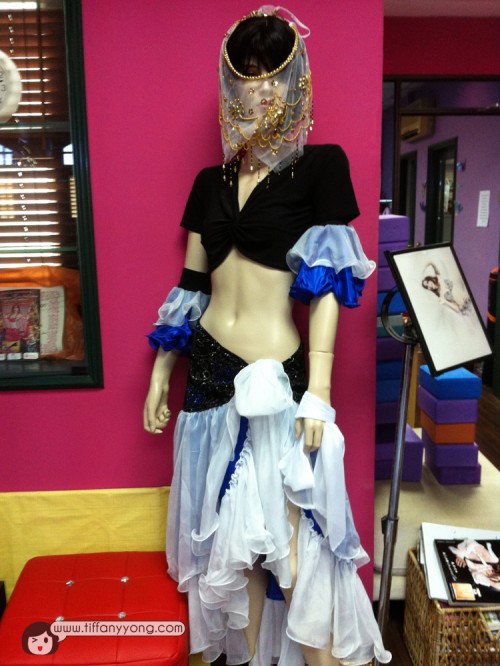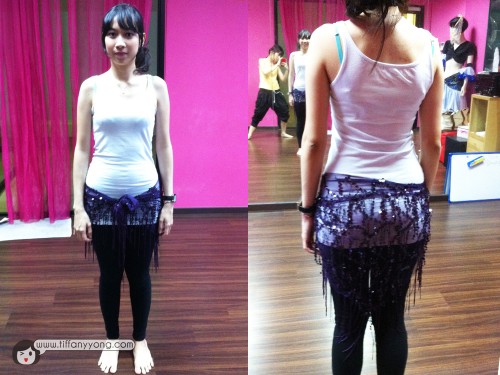 So it's always good to wear figure hugging clothes to the class so that the instructors can see clearly whether you are doing the moves correctly! As for the scarf, it's optional, but having it always make you more confident!
No Guys Allowed?
Guys, join in too! There are also guys learning BellyDancing (I wonder do they get pecs easier if they learn BellyDance?)
Besides BellyDance, this school also provide Hip-Hop and Kpop classes. So do check out their website for more details!
Want Everything?
If you want to learn everything, they do provide membership where you get to go for 6 different classes: namely Bellydance Wellness, Bellydance Fitness, Modern Dance & Ballet, Jazz Dance, Kpop and Hip Hop Dance by Tony
Membership fees:
1 mth membership – $240 for 1st mth trial
3 mths membership – $700 (save up to $200)
6 mths membership – $1300 (save up to $500)
Beside this, Member also entitle to 10% discount for others Bellydance Choreo class which teaching by our most experienced instructor Jamila and Miya.
Do You Know?
Bellydancing can help tone the body and improve body confidence. Its physiological benefits include improved fitness, better circulation, suppleness and correction of postural alignment. On a body confidence level, many women feel they have regained their 'feminine self' and become more comfortable with their bodies through bellydancing.
Here are some physiological benefits of bellydancing:
*Improved circulation *Improved suppleness *Increased joint flexibility *Deeper breathing, better oxygenation of blood *Relaxing and calming, reduces stress *Possible aerobic exercise workout – burns fat, raises metabolism and improves resting heart rate *Tones all major muscle groups – legs, thighs, calves, gluteals, abdominals, upper arms, back *Reduces cellulite *Eases PMT symptoms *Prepares major muscle groups for pregnant women to assist the birthing process
Information credit to http://www.ketisharif.com/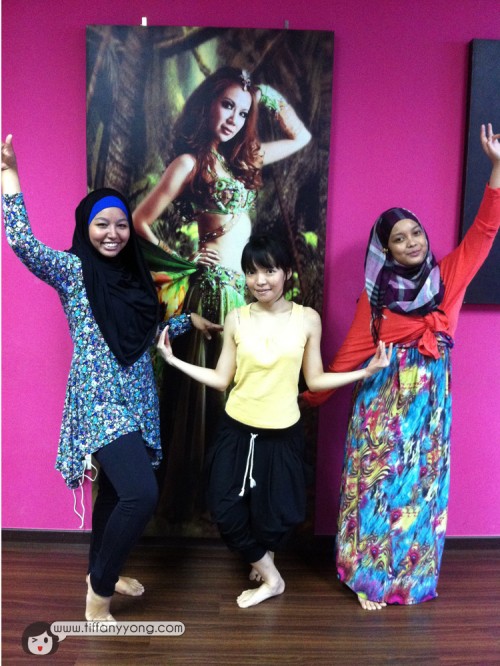 Where is Bellydance Extraordinaire?
It is located 90B Tanjong Pagar Road, (S)088511, Tel: 9017 7507
Do call them to check out what is the latest schedule as they are all subjected to change!
For more information, check out their website: http://www.bellydanceextraordinaire.com/

xoxo




Disclaimer: Please be rest assured that even though it was a free trial class, it does not have any bearing on the content of this post. Opinions stated are genuine and honest.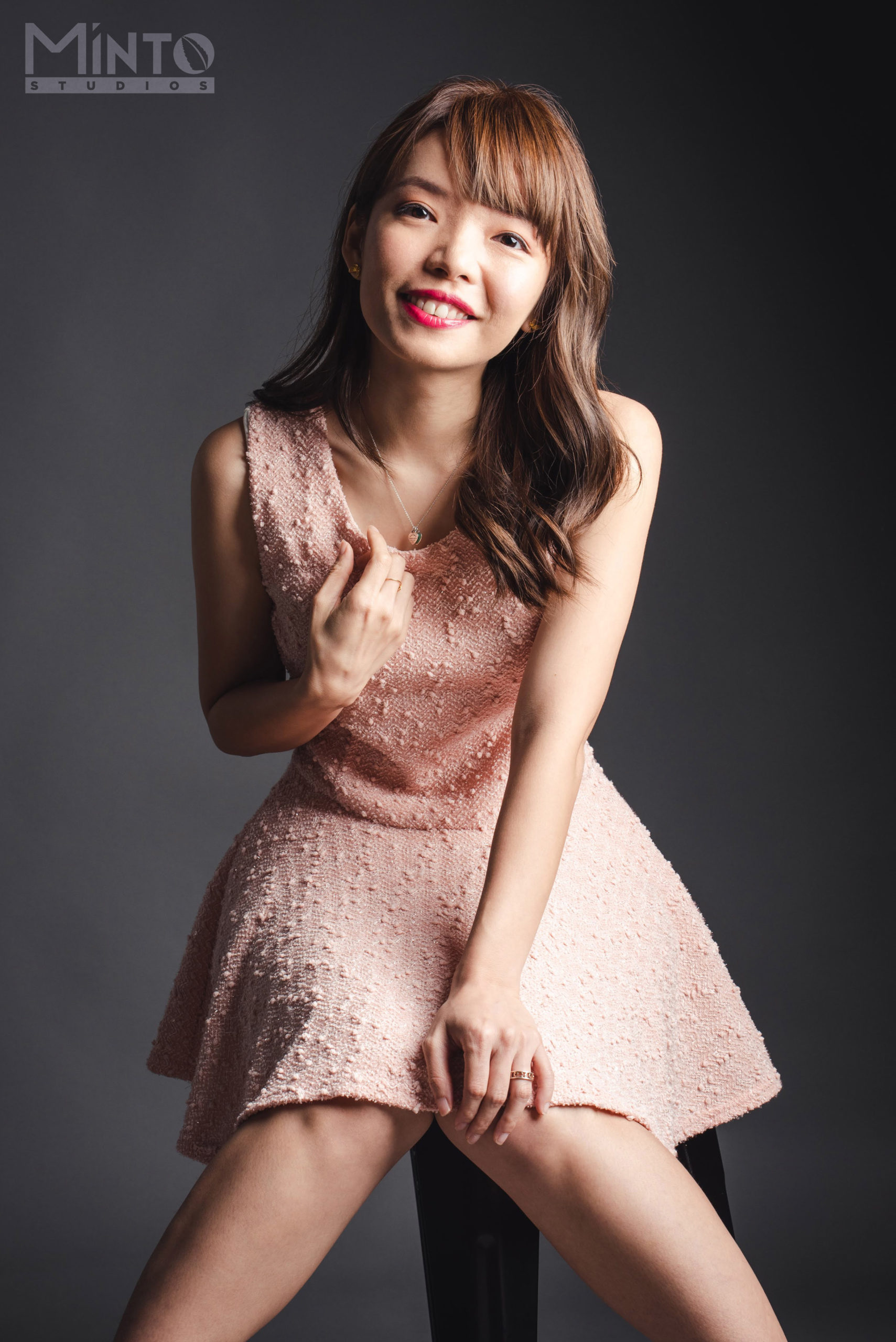 1/2 of #TheEpiphanyDuplet, Tiffany Yong juggles her ABCs – Acting, Blogging and Coaching/Consulting as she is fuelled by passion and drive to succeed.
It is not easy to make a living in Singapore just purely based on Acting, so with Blogging to help her with her online presence, and Coaching kids drama, private tutoring and freelance social media consulting to finance her life, she is currently leading the life most people hope to have: Living the Dream!