Parker Movie Review | by tiffanyyong.com
Recommended Audience: Jason Statham, Jennifer Lopez fans, action movie lovers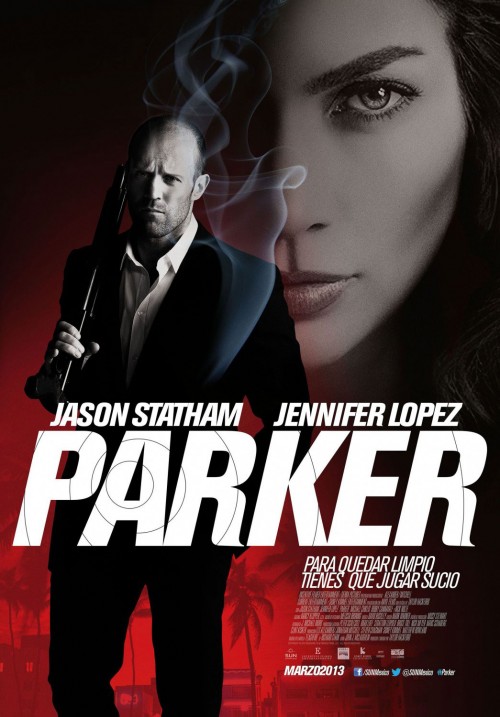 Parker Movie Synopsis
Parker is a 2013 American crime thriller film directed by Taylor Hackford. Starring Jason Statham and Jennifer Lopez, the film is adapted from Flashfire, the 19th Parker novel, written by Donald Westlake under the name Richard Stark.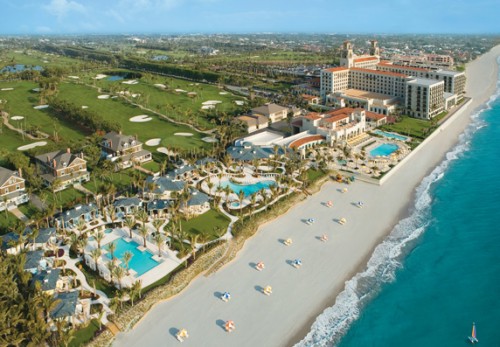 Primarily set in Palm Beach, Florida, the film revolves around professional thief Parker (Statham), who is double-crossed by his crew. He sets out for revenge on them, travelling to Palm Beach, where he enlists the help of insider Leslie (Lopez), who assists him in a quest to steal what his former crew, headed by a man named Melander (Michael Chiklis), rob in their jewelry auction heist. As the story develops, Leslie falls for Parker, who remains faithful to his longtime girlfriend Claire (Emma Booth)
Parker Viewer Rating: 2.5/5 ***
Parker Movie Review:
Thanks Fonzie for inviting me to watch the movie. I was looking forward to watch this film when I saw the description that it's a crime thriller. Yes, that means action, fight and perhaps some gore. When I saw Jennifer Lopez's name, I was anticipating to see her performance in this film. But I was a little disappointed.
The motive behind Parker's actions seemed muddled. Was it revenge? or was it the "principle" he claimed? It's quite confusing, and I can't really see a strong Parker character in the film.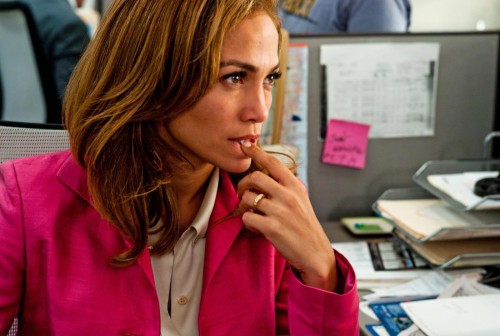 Lopez did not appear in the show until an hour later, and I thought she was the female lead? There wasn't really any development for Lopez's character (aka Leslie), except perhaps the part where it showed that she's desperate to make ends meet? But was she THAT desperate that she has to help a stranger steal stuff from the land she's selling?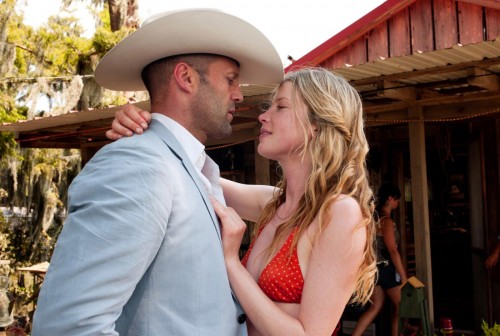 A particular scene left me a little bewildered. Parker wanted Claire to go to a place to wait for him (as she was being hunted down by a professional killer) But she waited there for him in BIKINI? Erm, that's like holiday yo? Also, the heavy amount of screen time devoted to telling the backstory of Parker's girlfriend Claire, I would think that perhaps Claire is going to betray him or that she's actually the reason behind the double-crossing. But nope, none of these happened which confused me why certain scenes took place.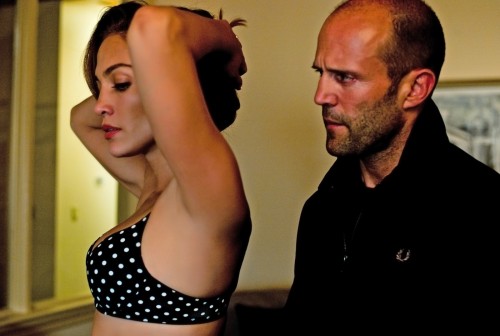 Aside from all my negative remarks, there are of course some great action elements that make up for the faults. The beginning scene, where Parker acted as a priest, calming a security who got a panic attack, was pretty cool. The action was also impressive, but Statham being Statham, that should be no surprise. My friend Fonzie also got a few shocks from the sudden attacks, which meant that the film managed to catch us by surprise.
Overall, I would say that Parker has quite a few impressive scenes, but it paled in comparison to the past action thrillers I've watched.
Do You Know?
Statham, who is a former diver for the British Olympic Team, performed all of Parker's stunts in the film. In one scene, Statham jumped out of the window of a fast-moving car for his character to escape being shot; this stunt was considered "really dangerous" and Hackford said he was "nervous when he went out that window" five or six times before the scene was finished. In another scene, Statham had to hang off a building's balcony.
Parker will be in Golden Village from 14th February 2013 onwards.
Like Parker Facebook Page! Visit the Parker official website.
Want to read the book after watching the movie? Go grab the ecopy at ilovebooks.com by clicking here!
xoxo

*Disclosure:
Event invitation from Golden Village. No monetary compensation was received for the movie review.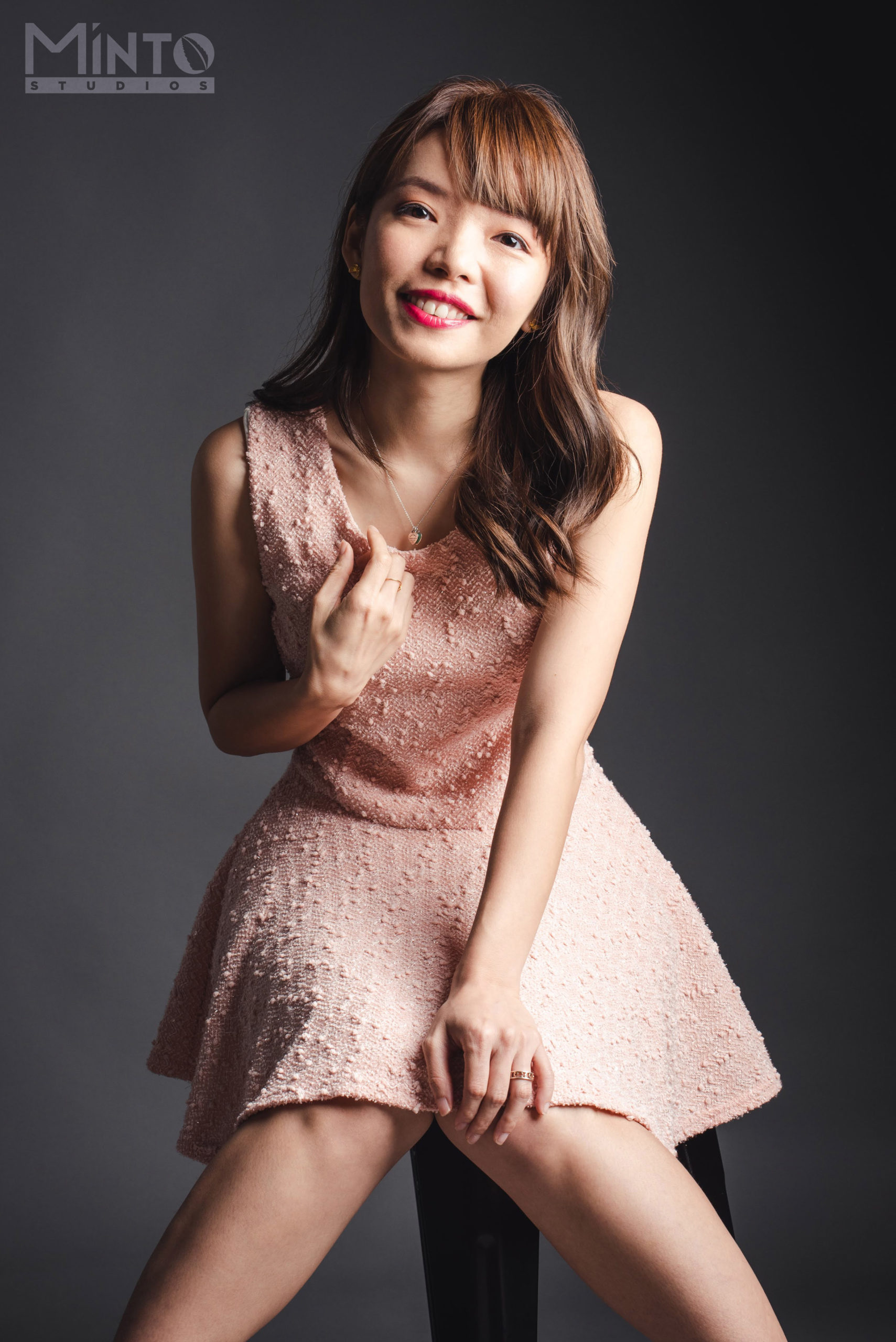 1/2 of #TheEpiphanyDuplet, Tiffany Yong juggles her ABCs – Acting, Blogging and Coaching/Consulting as she is fuelled by passion and drive to succeed.
It is not easy to make a living in Singapore just purely based on Acting, so with Blogging to help her with her online presence, and Coaching kids drama, private tutoring and freelance social media consulting to finance her life, she is currently leading the life most people hope to have: Living the Dream!