3 Peas in a Pod: A Dream Chance for every girl
I guess the announcement of this news is like a dream come true for many aspiring actors. Where do you even get such opportunity in a small market like Singapore?
When I first got my opportunity to act in Cheryl Wee's Music Video 《从今以后的每一天》, and then getting the first position for the pilot hosting program 《老将与新秀》under Bryan Wong, everyone thought I would have no problem getting into the entertainment industry.
Yeap, a teeny weeny part of me thought so too. I was feeling inferior after my ex betrayed me for the second time and getting married less than 4 months after the breakup. And we were together for 4.5 years. The opportunities came to me as a boost for my confidence.
"Maybe, I'm not so bad after-all… It's his loss, not mine…"
Acting became my pillar of support. I didn't want to take up roles of extras (duh, who will want when they can have lines?) But I'm not the usual tall, pretty girls you see in the entertainment industry. And age is catching up. I did not start at the age of 16-19 where I have studies to fall back on if nothing works out. I have graduated and my friends around me are on their second, if not third year of working. My parents were worried for me when I quit my marketing job and decide to go into acting. Unstable pay, irregular hours. If you don't succeed, everyone will know you are stuck in between.
I was about to give in to my mum's constant nagging and get a full time job when the news appeared.
"She doesn't need to be super pretty, but she has to look sweet and have that special X-factor," said Michelle Chong of her ideal candidate.
"She should have the girl-next-door quality of Michelle Chen (Chen Yan Xi), but the tenacity of Emma Watson."
"She also needs to sound natural and comfortable conversing in English and Mandarin. Of course, she has to look like a university student."
"You should try it. Give it a last shot!" I told myself. Friends around me are asking me when I am planning to get a stable job. Parents asked what they should say when their friends ask them what I'm doing or working as. I told them I will do it after CNY, using the "hard to find a job because everyone's waiting for bonus" excuse to delay the questions…
I went on the first day of audition, some of my friends encouraged me to try out, as they felt that the role description suit me.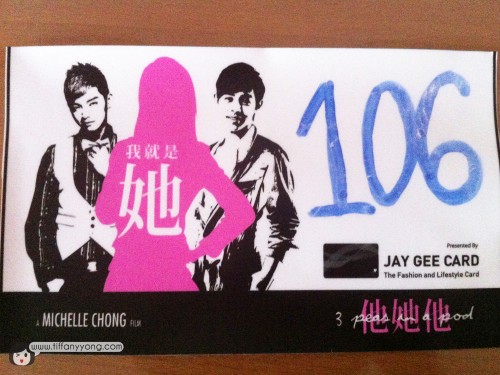 I prayed hard, lines were memorized. I just need to focus and get into the role. I was in Penny's position before. My ex first left me in 2010, but yet, when he saw another guy good to me, he came back and tried to be nicer to me. I said similar things to him. Was he trying to get things he can't have? But I had numbed that emotion, now I need to find it again.
I was asked to go to Audition Room B, but I went to Room A instead (blur me). Entering the audition room, Samuel Seow asked me to read the V.O. I thought I did well. Then he said, ok, you are done. I was stunned. I walked out of the room, recalling what the staff who called me up for audition said, "You might have to wait a while, Michelle is having an interview."
I quickly went back and clarify. It was then I knew there was two different rooms. I prepared for the role! I don't wish to go back without even trying out. I told the staff what happened, and he arranged me for another round with Michelle, this time without my documents (as it's left in the other room).
I had to brace myself for a second round again. The emotions I gathered previously were gone from the shock. Michelle was really nice. And I thought I did what I could under the circumstances, tears were welling up… but I felt that Penny would have to try and stop herself from crying when she's trying to plead with Peter.
So Jae's the Penny
I wasn't having high hopes, but I was hopeful. But as days passed, I kinda get the answer. Finally, when the news was announced, I was surprised to see it is Jae. The girl I hugged tightly and wished her luck before I left the audition place. She's a really sweet girl, and we acted in Channel U's Marry Me as one of the members in Jesseca Liu's Matchmaking club.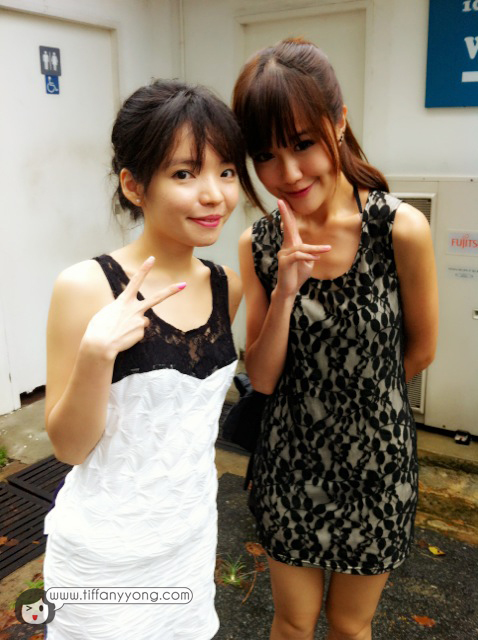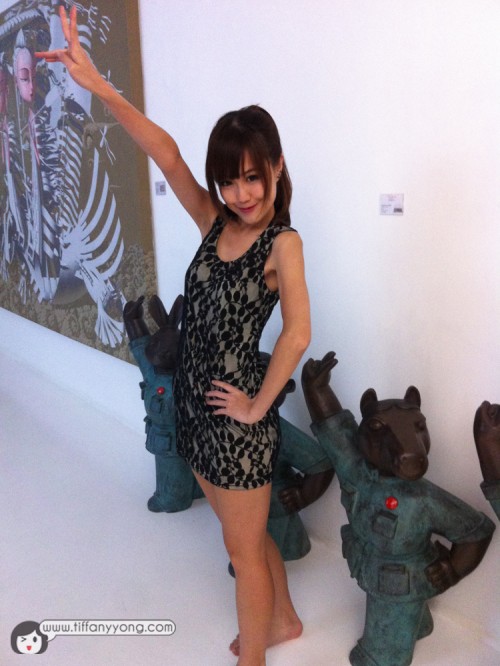 A dancer, she shared with me her experiences like dancing kpop and strange occasions when she was stalked by guys. She even had to use a screen name as Kiyomi Shimizu for her Facebook Page to avoid people stalking her!
I can't help but feel disappointed. Jae is really pretty, and she really have the super star in making look. I guess in the end, looks still matter in the end (and of course, acting too).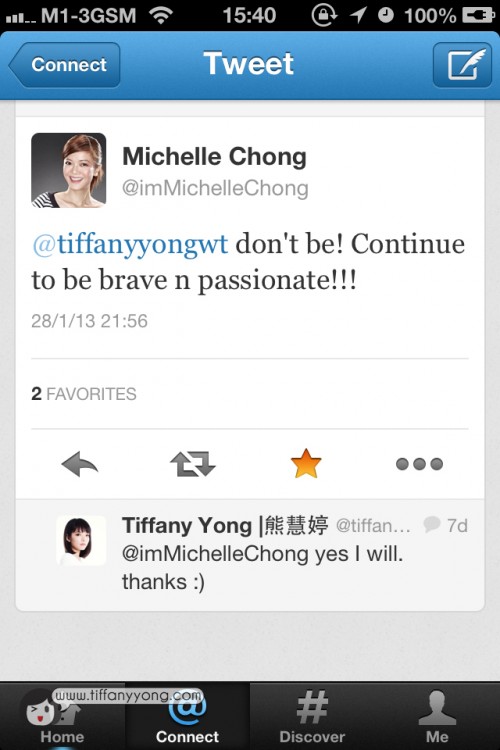 I know it's easier said than done. But to all the 800+ girls who had auditioned together with me, at least we tried. It's 1/800+ = less than 0.00125% chance of getting it! Maybe Michelle will need a cameo in the show? And let's not stop trying. 🙂
To support 3 Peas in a Pod, do like their Facebook Page!
xoxo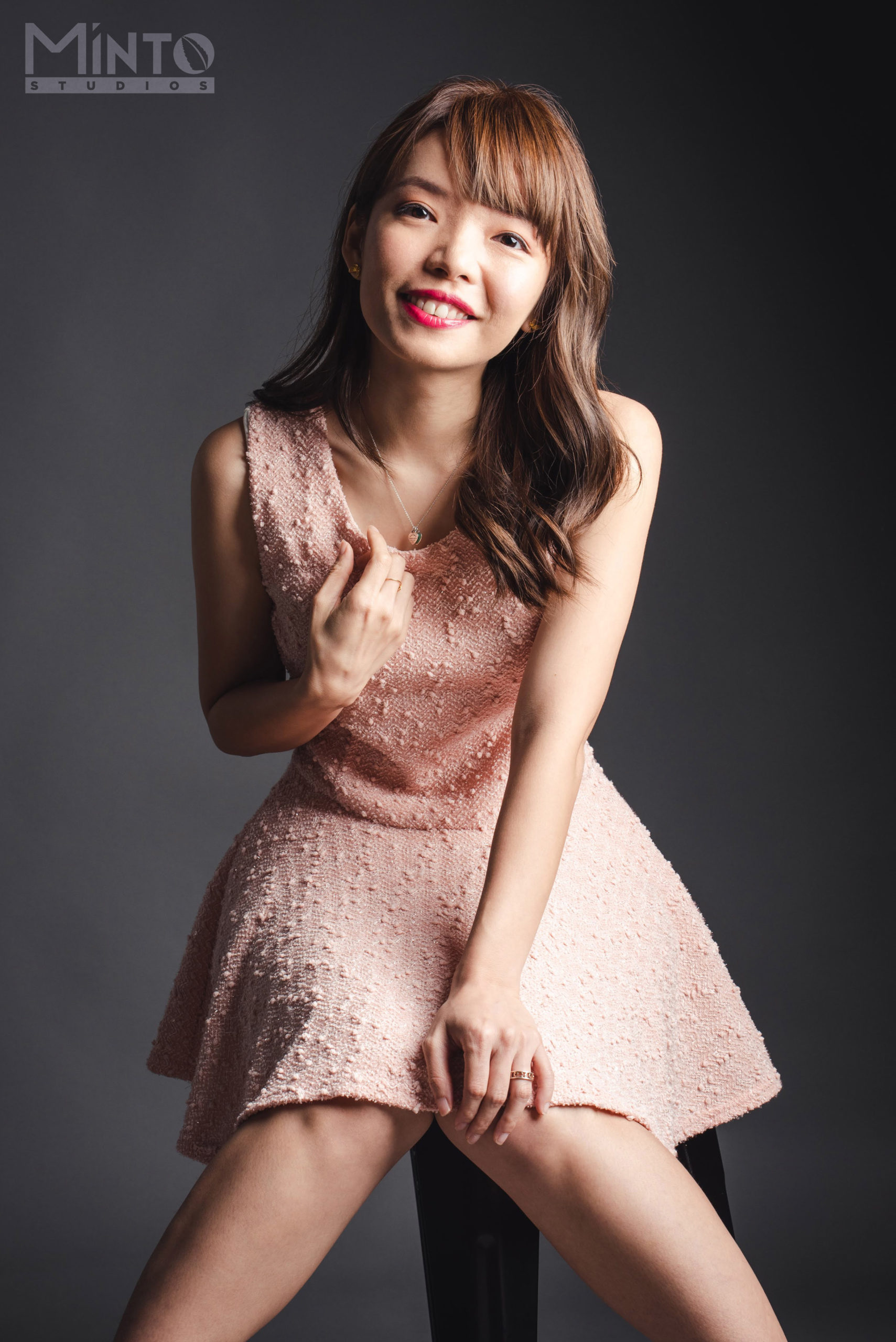 1/2 of #TheEpiphanyDuplet, Tiffany Yong juggles her ABCs – Acting, Blogging and Coaching/Consulting as she is fuelled by passion and drive to succeed.
It is not easy to make a living in Singapore just purely based on Acting, so with Blogging to help her with her online presence, and Coaching kids drama, private tutoring and freelance social media consulting to finance her life, she is currently leading the life most people hope to have: Living the Dream!