Channel U FB Friends Cooking Workshop by KOKA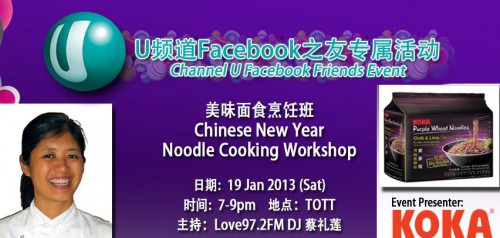 Yeah! I managed to get the invitation to Channel U Facebook Friends Cooking Workshop by Koka! So in this cooking workshop, we are using Koka Purple Wheat Noodles to make 2 dishes. Prawn and Shimeji Aglio Olio and "Lo Hei" Rainbow Party Noodles.
Here's the commercial that I've never seen on Channel U. Many thanks to the friend (he-who-must-not-be-named) who got it for me!

What's Koka Purple Wheat Noodles?
It is the first and only instant noodles that is loaded with the benefits of age-defying Antioxidants. Koka Purple Wheat Noodle also won the SIFST 2009 Food Product Award. Steamed and baked fat-free, the noodles contain anthocyanins, a natural antioxidant from purple grains. It also claim to give 3 times more antioxidant than red grapes.
So in case you think the purple colour comes from some food colouring, it actually comes from purple wheat and purple corn!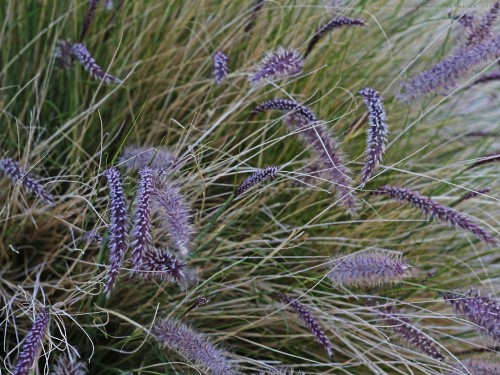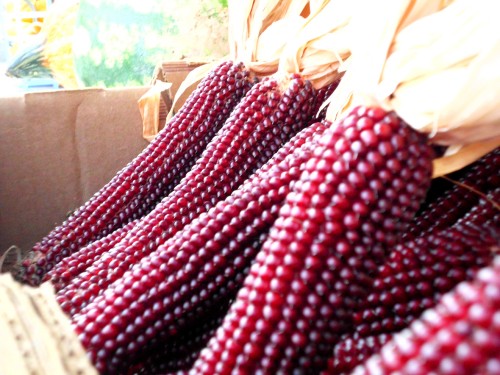 So let's check out the 2 dishes!
Prawn and Shimeji Aglio Olio 意式蒜香紫麦面 Recipe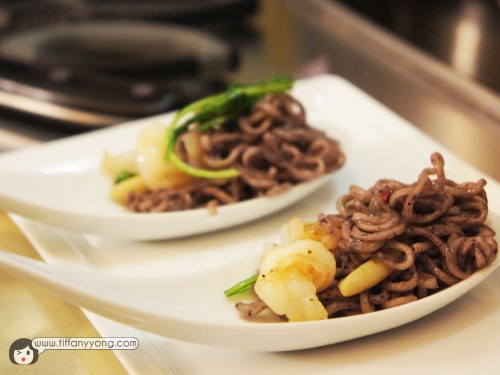 1. Koka Purple Wheat Noodles, Aglio Olio flavour x 2 packs
2. Butter x 1 tsp
3. Olive Oil x 1 tsp
4. Garlic x 1 clove
5. Frozen prawns, thawed and sliced in half x 50g
6. Shimeji mushrooms, ends cut off x 1/2 pack
7. Rocket leaves x 1 handful
8. Red Chilli, de-seeded and finely chopped (optional) x 1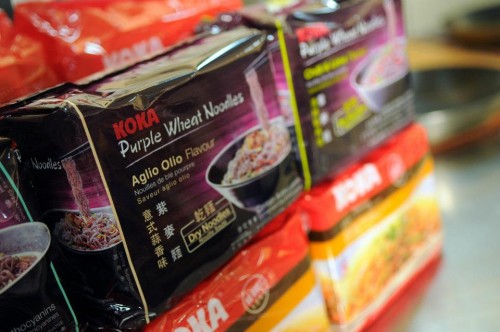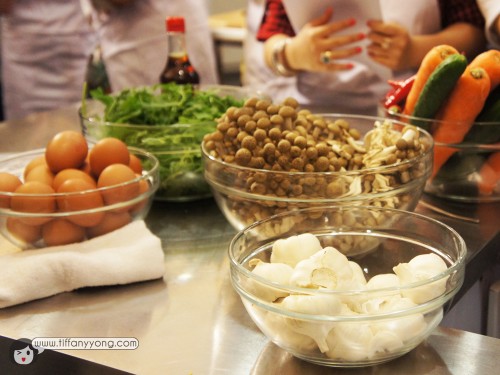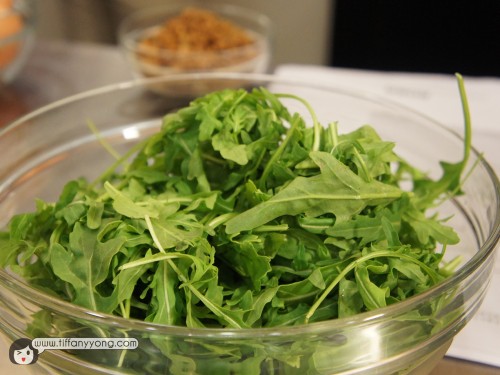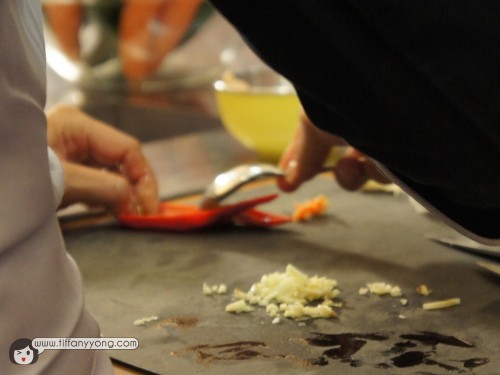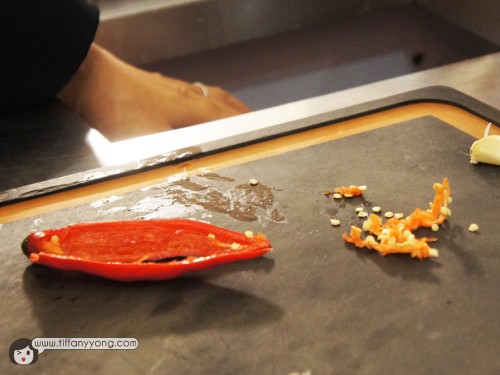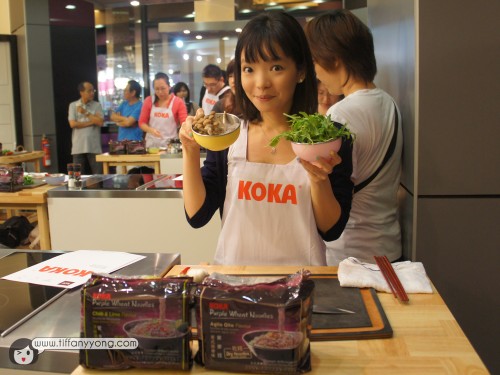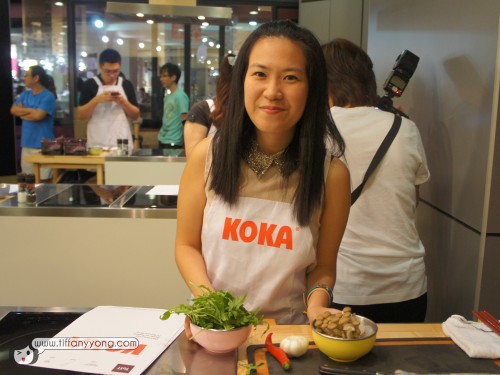 Directions:
1. Heat butter in a frying pan over medium heat and add garlic and chilli if using. Cook whilst stirring till fragrant, about 3 min. Add the prawns and toss till they become pink and opaque, then the mushrooms for another couple of minutes. Add the rocket, mix well and turn off the heat.
2. Cook noodles and mix seasoning powder according to packet instructions. Add the prawns etc to the noodles combine thoroughly and serve immediately after topping with Parmesan shavings.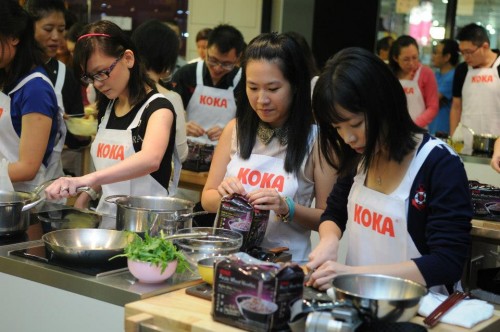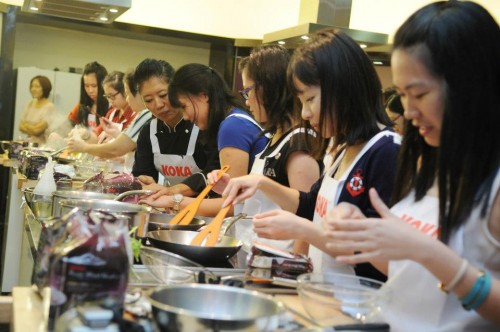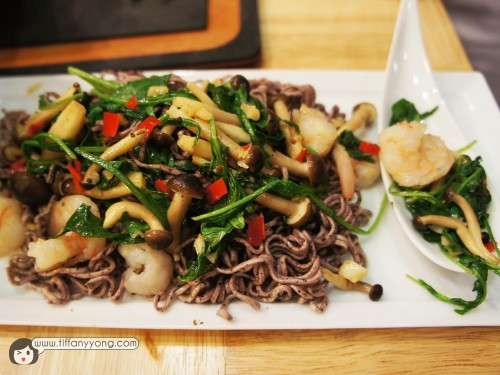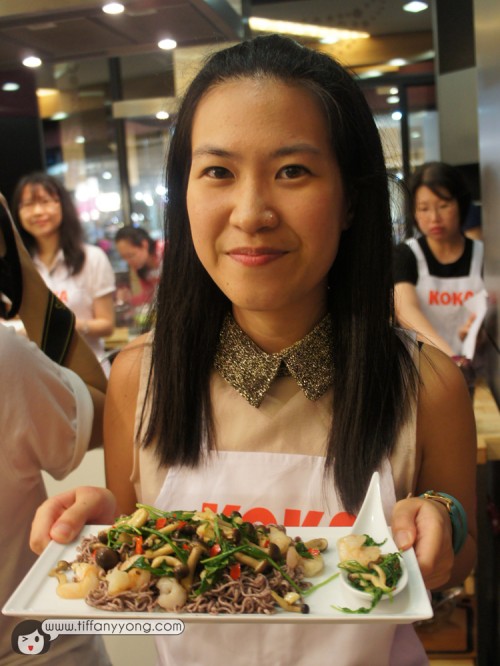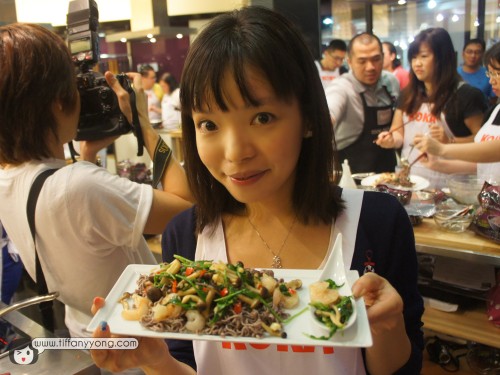 What's the Challenge?
The Aglio Olio is a fairly easy dish to make. Chef Vivian just taught us how to make our noodles more nutritious by adding prawns and vegetables into our dish! But some people might find it hard to juggle the boiling of noodles and cooking of the vegetables and prawns at the same time!
Difficulty level: * 1/5
"Lo Hei" Rainbow Party Noodles 万紫千红庆团圆 Recipe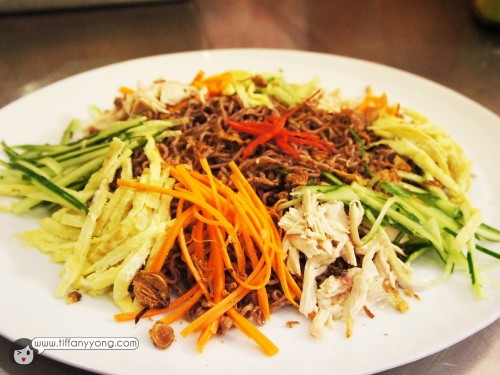 1. Koka Purple Wheat Noodles, Chilli Lime flavour x 2 packs
2. Small carrot, peeled and cut into thin shreds x 1/2
3. Salt x 1/4 teaspoon
4. Egg, beatened with 1/2 teaspoon salt and sesame oil x 1
5. Olive oil to cook egg x 1 teaspoon
6. Cucumber, cut into shreds x 1/2
7. Chicken breast shredded into thin slices x 50g
8. Vegetable oil x 1 tsp
9. Sesame oil x a drizzle
10. Fried shallots (garnish)
11. Red chilli, de-seeded and finely chopped (optional)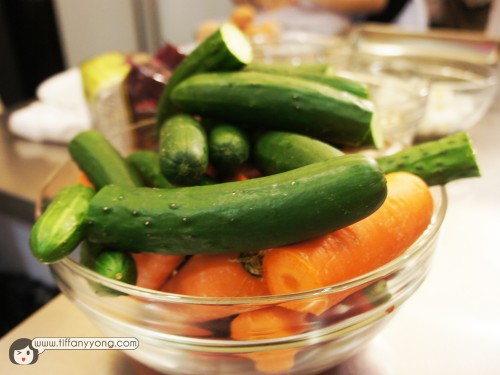 Directions:
1. Sprinkle carrots over a seive with salt and massage lightly. set aside.
2. Heat olive oil in a frying pan, pour egg mixture into the hot pan and swirl immediately, forming a thin pancake. Flip over once cooked, about 1-2 minutes and then take out after another minute and place on a chopping board. Cut the omelette into very thin shreds.
3. Cook noodles and mix seasoning powder according to packet instructions with the additional vegetable and sesame oils. Whilst cooking the noodles, you can throw the chicken pieces into the boiling water at the same time and cook together. Drain the noodles, remove the chicken pieces and shred into small bits. Cut the noodles into shorter lengths with scissors then mix with the dressing and transfer onto a big plate. Carefully place the noodles on the center of the plate, top up with fried shallots, place the carrots, cucumber, omelette and chicken around the noodles.
4. Serve, shout "Lo Hei" and toss the noodles!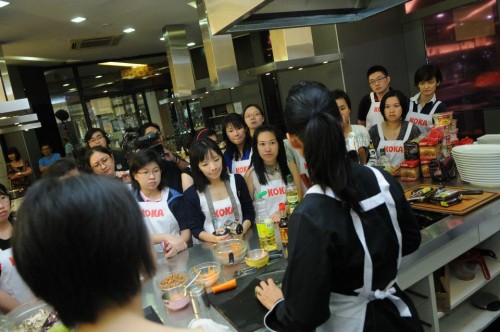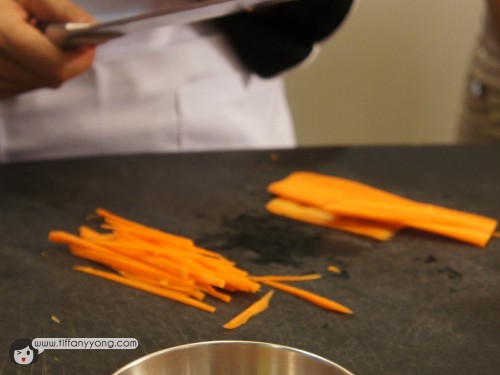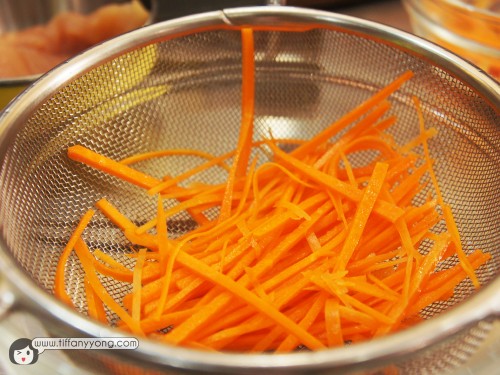 Looks easy? No way!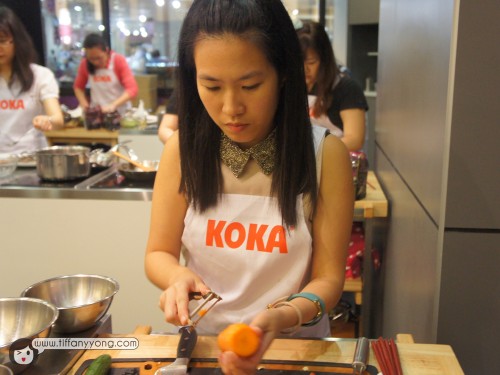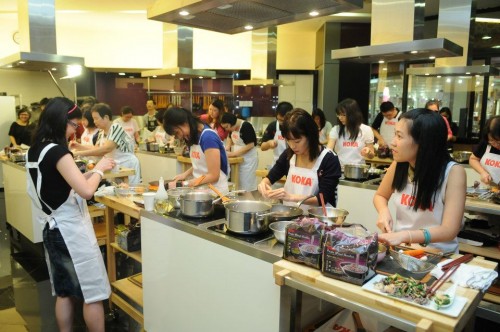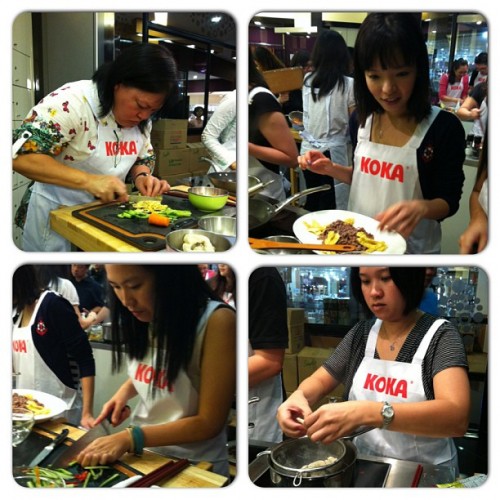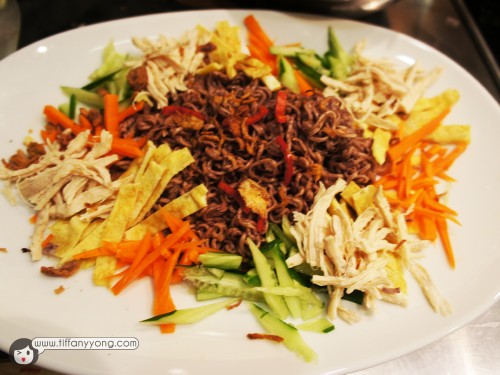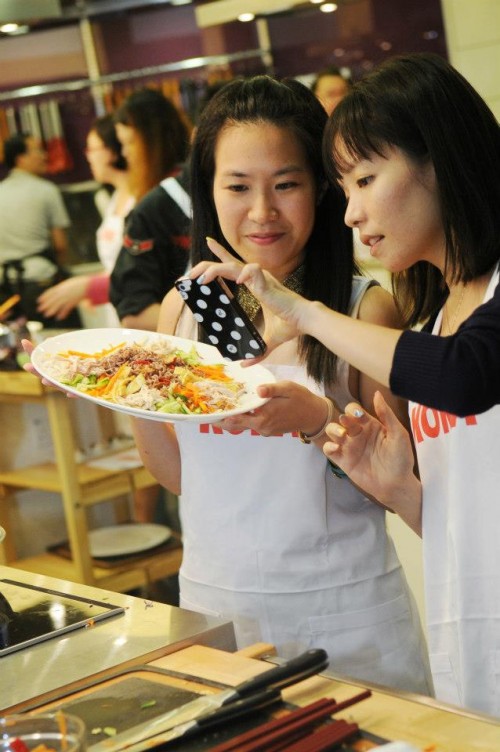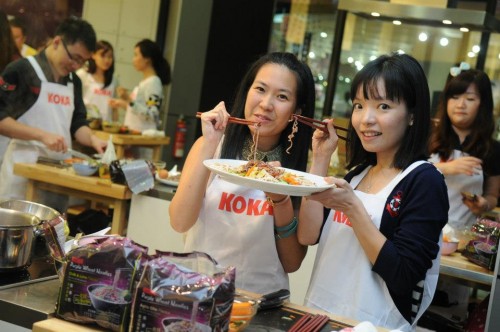 I think you might find it really odd to use the noodles as Lo Hei, but I thought it's pretty creative and cool. This is suitable for youths or young people who wants to do an impromptu Lo Hei with their friends, you just have to get the few ingredients needed and tah dah! There it is! With orange, white, green, purple and red… you get all the colourful and auspicious-looking ingredients in your dish!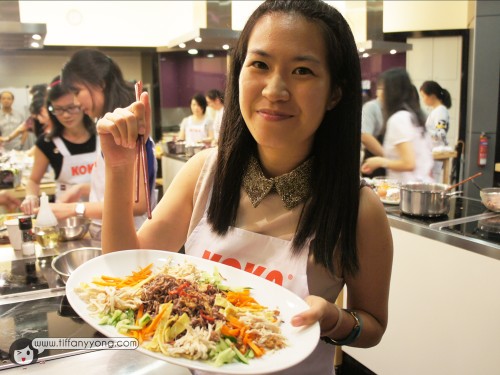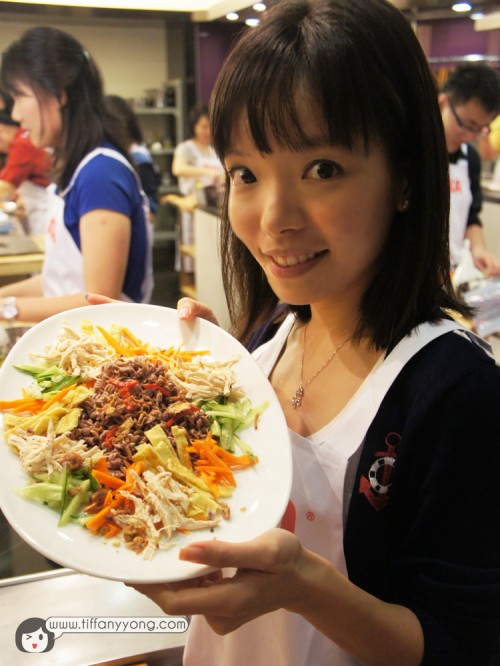 What's the Challenge?
Cutting the carrots and cucumber into thin sticks (you know the shred-like shape when we go for the real lo hei) is a REAL BIG challenge if you are not used to cutting and cooking OR if you are have manicure on! Take a look at our carrots and you should be able to guess what happened! We end up chopping hurriedly because the ToTT store is closing soon!
Also, cooking the omelette if you don't have a flat pan at home might not be easy. I managed to do it though. 😛
Remember not to overcook the chicken as it might become really tough!
Reminder: Do not use the same knife to cut the raw and cooked food! What we did was to cut all the vegetables and cooked food (omelette) before cutting the chicken.
Difficulty level: *** 3/5
Which flavour taste nicer?
Aglio Olio smelled really nice, and it's my first time trying rocket leaves but the chilli lime flavour taste refreshing and appetizing. Both KaMan and me voted for Chilli Lime Flavour!
Phototaking time!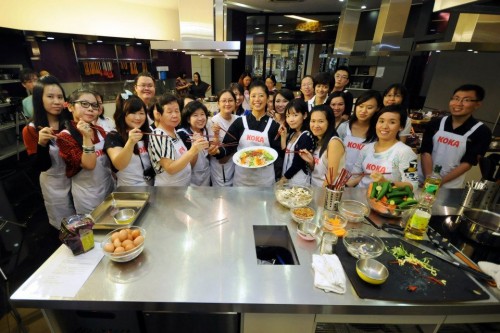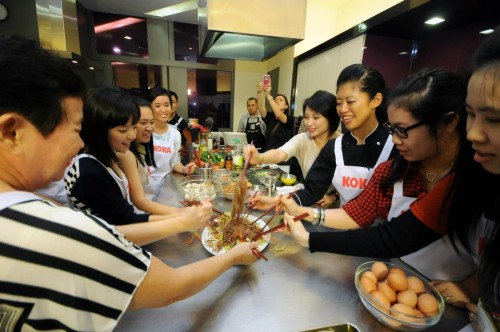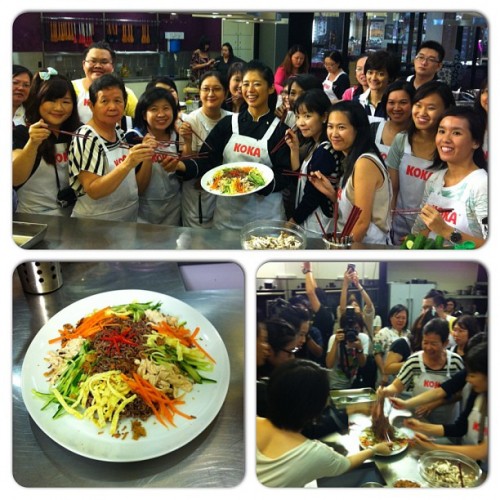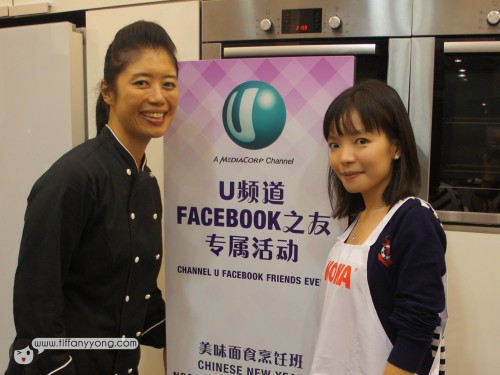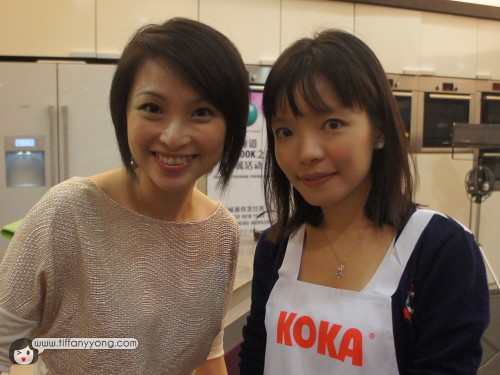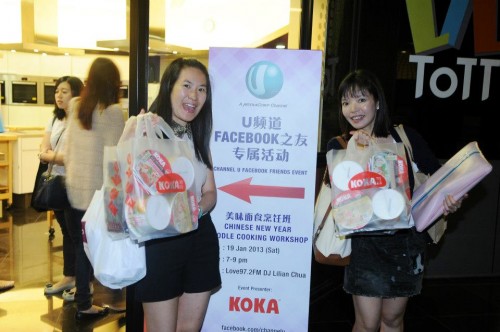 For more photos of the event, visit Channel U's photo album here.
For more information about Koka Purple Wheat Noodles, visit Tat Hui Foods Pte Ltd
For more information about ToTT Store, visit their official website here.
Once again, thanks Koka and Channel U for the invitation!
xoxo




Disclaimer: Invitation from Channel U. Please be rest assured that even though the products were sponsored, it does not have any bearing on the content of this post. Opinions stated are genuine and honest.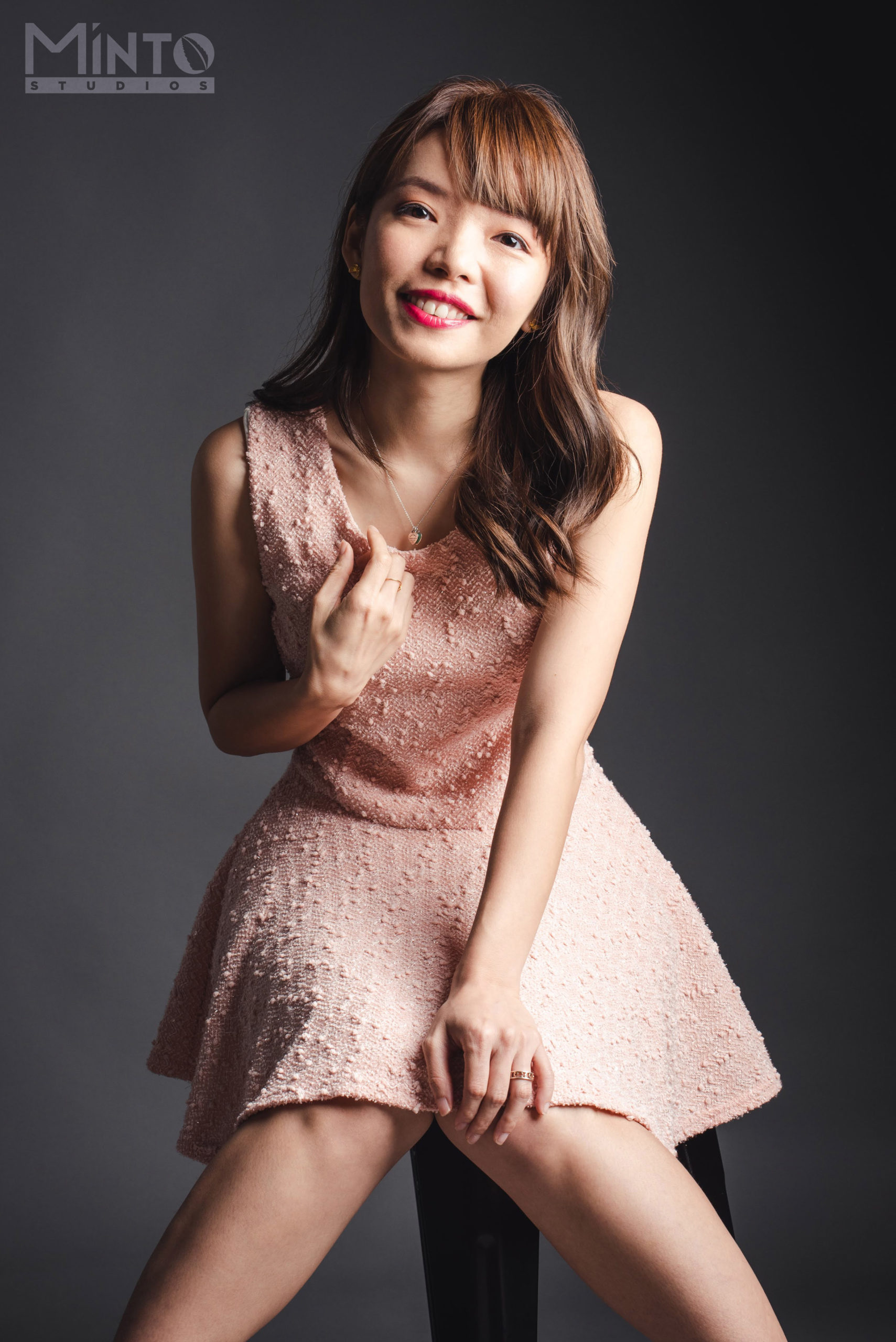 1/2 of #TheEpiphanyDuplet, Tiffany Yong juggles her ABCs – Acting, Blogging and Coaching/Consulting as she is fuelled by passion and drive to succeed.
It is not easy to make a living in Singapore just purely based on Acting, so with Blogging to help her with her online presence, and Coaching kids drama, private tutoring and freelance social media consulting to finance her life, she is currently leading the life most people hope to have: Living the Dream!