Jesseca Liu brings the "Bellis" service to Singapore | by tiffanyyong.com

What's Bellis Nail?
If you've been to Langkawi, Malaysia, or if you have been following the news of Jesseca, you would have most probably heard about her spa business in Langkawi. Opened just one month ago, Bellis Nail is named after one of her many spas ( Bellis Health & Beauty Spa in Langkawi)
Where's Bellis Nail?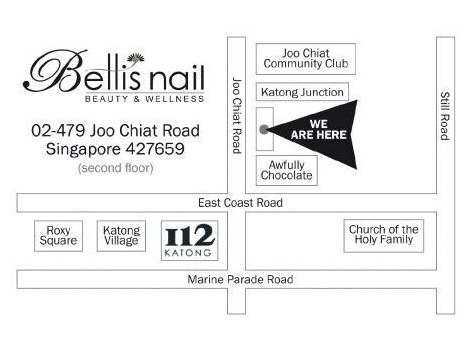 If you are travelling by public transport, take to Payar Lebar MRT Station and take the free shuttle bus to 112 Katong. See the timetable above. From across the street, you should be able to see the awfully chocolate sign and Bellis Nail is just 1 min walk away! (ok, 3 minutes if you are waiting for the traffic lights :P)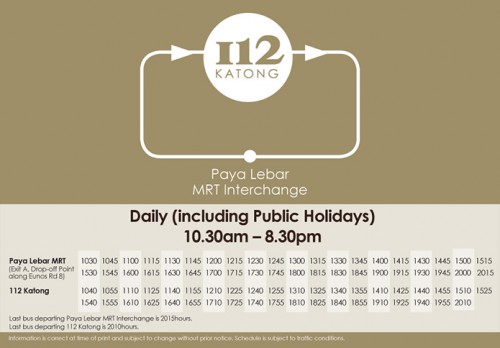 Although Jesseca said that it's not really a "branch" outlet, but I felt as if I had temporarily escaped from Singapore, into Malaysia, the moment I stepped into the shop. It is unlike the many pinkish nail parlours. On the right, there are 4 "beds", and for a moment, I really thought there were massage services!
But they are actually beds for customers who are doing their manicure services to lay down and rest while the manicurists work on their nails. Don't you feel like a VIP entering those Bali resorts (or should I say Langkawi?), relaxing and getting pampered?
But if you are getting pedicure too, here's the place for you. Yes, it might look like the usual nail parlour with the foot-wash basin, but sofa definitely doesn't feel like! I usually get back aches after sitting in nail parlours for long hours (some do provide osim massage seats) but not that it helps a lot. But on Bellis' sofa, it feels just like HOME, in fact better than my home sofa!
Enough of talking about things around me, now let's get down to enjoy!
First, My hands…
I took a picture of my nails before I got them manicured, they were pretty long, because it's been WEEKS since I got them trimmed! Confession: I don't really know how to trim my nails in the nice nice way, used to cut them with nail cutter and one hand will always turn out uglier than the other one.
I requested for the manicurist to trim it shorter as my nails grow pretty fast. 😛
Here comes the best part! What design?!?
Initially, I came with the notion of a VERY simple design in mind, something pink, maybe some gradient (just like this photo Bellis did for one of their customer) as I was planning to go for a BIG audition over the weekend (as a university student) and a bold design wouldn't be really suitable.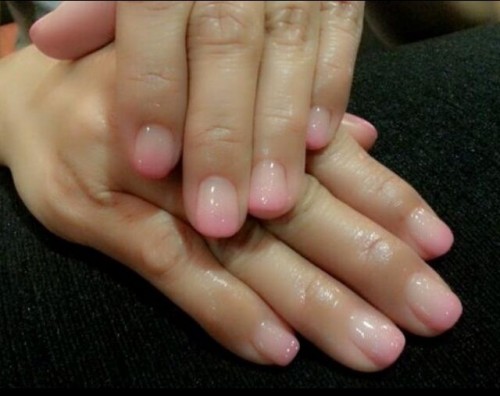 BUT I changed my mind IMMEDIATELY the moment I reached their shop and saw their notice on the Chinese New Year Lucky Colours (for Chinese Zodiac)! I really need the luck for my audition, so it's just in time!
As I'm born in the year of rabbit, my colours are yellow, green and blue.
Initially, what I had in mind was still the same design as the one I saw one fb, just that it's the yellow, green or blue version (deep in my heart I still wanted the pink). But I decided to leave it to the hands of Jesseca and the experts, who got really excited when I told them I want my lucky colours for the audition.
Ok, I have to say, I'm super impressed and I LOVE the design. Jesseca was so thoughtful (she remembered that I said I like pink) and she included PINK into the design! And it's my favourite baby pink! I feel so lucky after looking at the end result. haha 心理作用! It's subtle, sweet, yet stylish (look at the Swarovskis!) and most importantly, it has ALL my lucky colours!
I can't stop taking photos of my own hands la!
P.S. I was rather silent after seeing the end product, and for a moment they thought I didn't really like it. I didn't tell them, but I was SUPER impressed, so much that I want to keep looking at them. I'm not exaggerating, all the staff took turns to take photo of the "artwork" lor! Even Jesseca wants something like that once her filming is over!
Enough of hands, now on to my Foot!
So here's something special that you can only get in Bellis Nail. Instead of the usual sea salt scrub that you see in nail parlours, Bellis Nail uses homemade natural rice scrub (Bellis Nail uses Jasmine Rice Scrub and Rose Rice Scrub). It scrub of your dead skin cells gently and moisturizes instead of drying your skin (like sea salt). These scrubs are also used in the spas back in Langkawi. They do not contain any preservatives, which means the scrubs have to be kept in the fridge and be used within 10 days. Jesseca has actually tried out various scrubs and find that these 2 scrubs give the best moisturizing effect. (Now you know where she gets her good skin from!)
Before I get to raving about my toenail colours, I want to share about how I felt after using the scrub. After all, that's their signature product! The scrub doesn't feel as harsh as sea salt, and I don't feel as if they are trying to "scrap" my skin off. Ladies who did sea salt scrubs before should understand how it feel. In fact, if I was napping, I wouldn't have woken up when they did the leg scrub and massage!
It's my lucky colour! Blue! But know what, you might not be able to see from the camera, the nails actually look slightly greenish (marine-blue-green) under the lights. So it's like having both green and blue in my toenails!
Some eye-candies for my readers
Discounts Discounts (FOR EVERYONE)!
You can now get your lucky Chinese New Year colour at Bellis Nail too! All you have to do is to like Bellis Nail Facebook Page (https://www.facebook.com/BellisNail) and call them at 6348 9096 to for appointment!
Pssst… If Bellis Nail get more than 1000 likes before end of January, they might be doing a cool giveaway!
For Bloggers ONLY
If you want to experience for yourself the "Bellis" treatment, now is the best time! I will be choosing 1 blogger to experience Bellis' manicure (and get the bed!) and 1 blogger to experience the Pedicure (and try the home-made scrub!). All you have to do is to complete the following steps:
1) "Like Bellis Nail Facebook Page (https://www.facebook.com/BellisNail)
2) IF YOU WANT TO EXPERIENCE (Choose 1 ONLY)
a) THE MANICURE: RT me on this Tweet by tweeting this "RT @tiffanyyongwt I want to experience the Bellis Manicure! Know more at tiffanyyong.com!"
b) THE PEDICURE: RT me on this Tweet by tweeting this "RT @tiffanyyongwt I want to experience the Bellis Pedicure! Know more at tiffanyyong.com!"
3) After RT-ing me, comment below with your blog url with the link of the nail design you like best on Bellis Nail Facebook Page. Providing a reason will be great! I will announce the 2 bloggers' names on the last day of January 2013.
Last but not least
I simply have to try the bed NEXT TIME!
xoxo




Disclaimer: Please be rest assured that even though the services were sponsored, it does not have any bearing on the content of this post. Opinions stated are genuine and honest.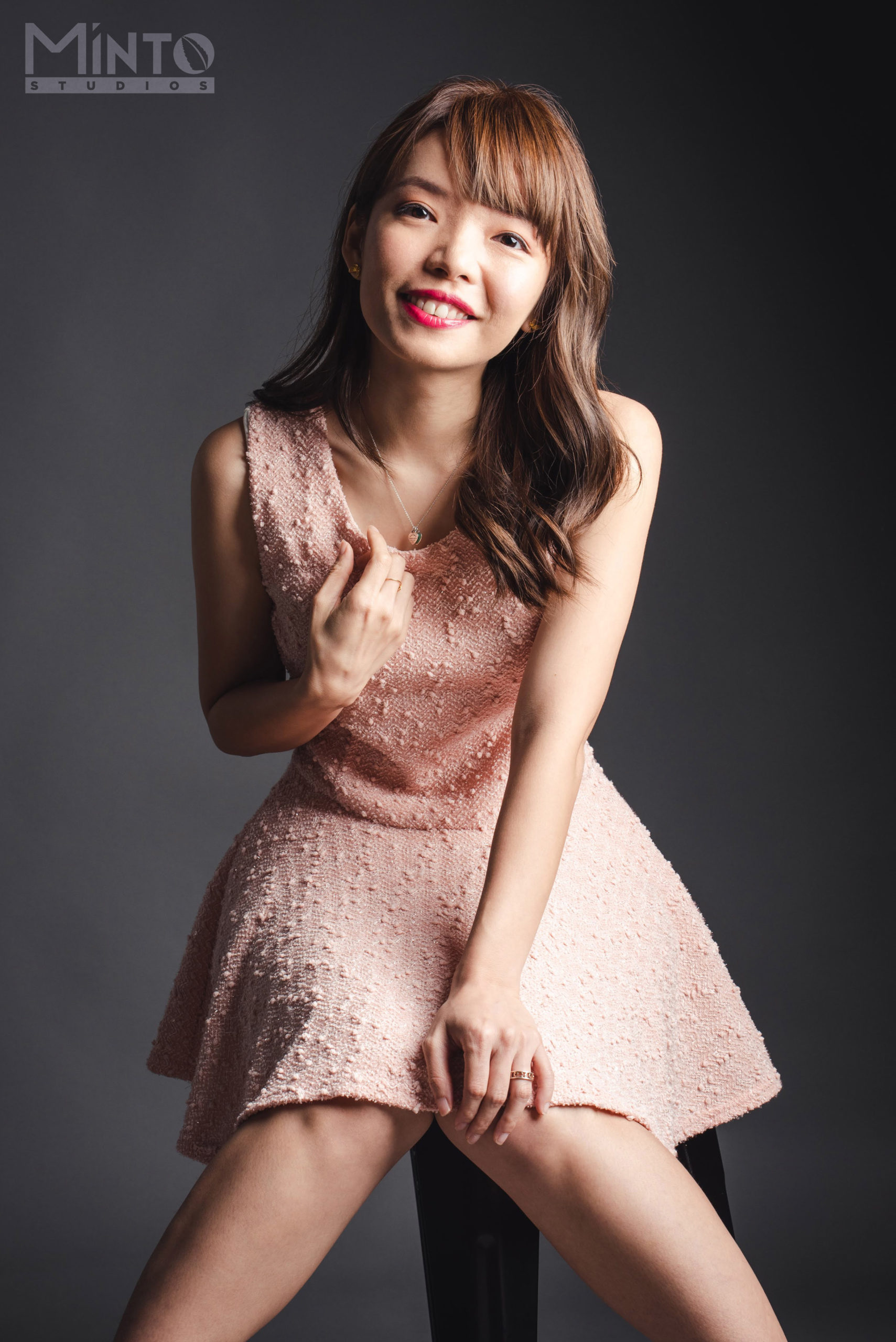 1/2 of #TheEpiphanyDuplet, Tiffany Yong juggles her ABCs – Acting, Blogging and Coaching/Consulting as she is fuelled by passion and drive to succeed.
It is not easy to make a living in Singapore just purely based on Acting, so with Blogging to help her with her online presence, and Coaching kids drama, private tutoring and freelance social media consulting to finance her life, she is currently leading the life most people hope to have: Living the Dream!