Brave Movie Review | By tiffanyyong.com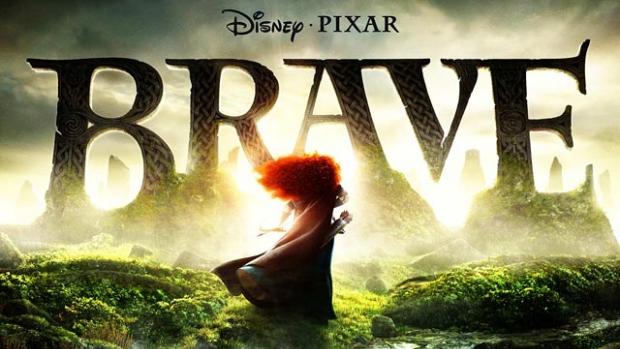 Brave Movie Synopsis:
Merida is a skilled archer and impetuous daughter of King Fergus (Billy Connolly) and Queen Elinor (Emma Thompson). Determined to carve her own path in life, Merida defies an age-old custom sacred to the uproarious lords of the land: massive Lord MacGuffin (Kevin McKidd), surly Lord Macintosh (Craig Ferguson) and cantankerous Lord Dingwall (Robbie Coltrane). Merida's actions inadvertently unleash chaos and fury in the kingdom, and when she turns to an eccentric old Witch (Julie Walters) for help, she is granted an ill-fated wish. The ensuing peril forces Merida to discover the meaning of true bravery in order to undo a beastly curse before it's too late. — (C) Disney
Viewer rating: **** (4/5)
Brave Movie Review: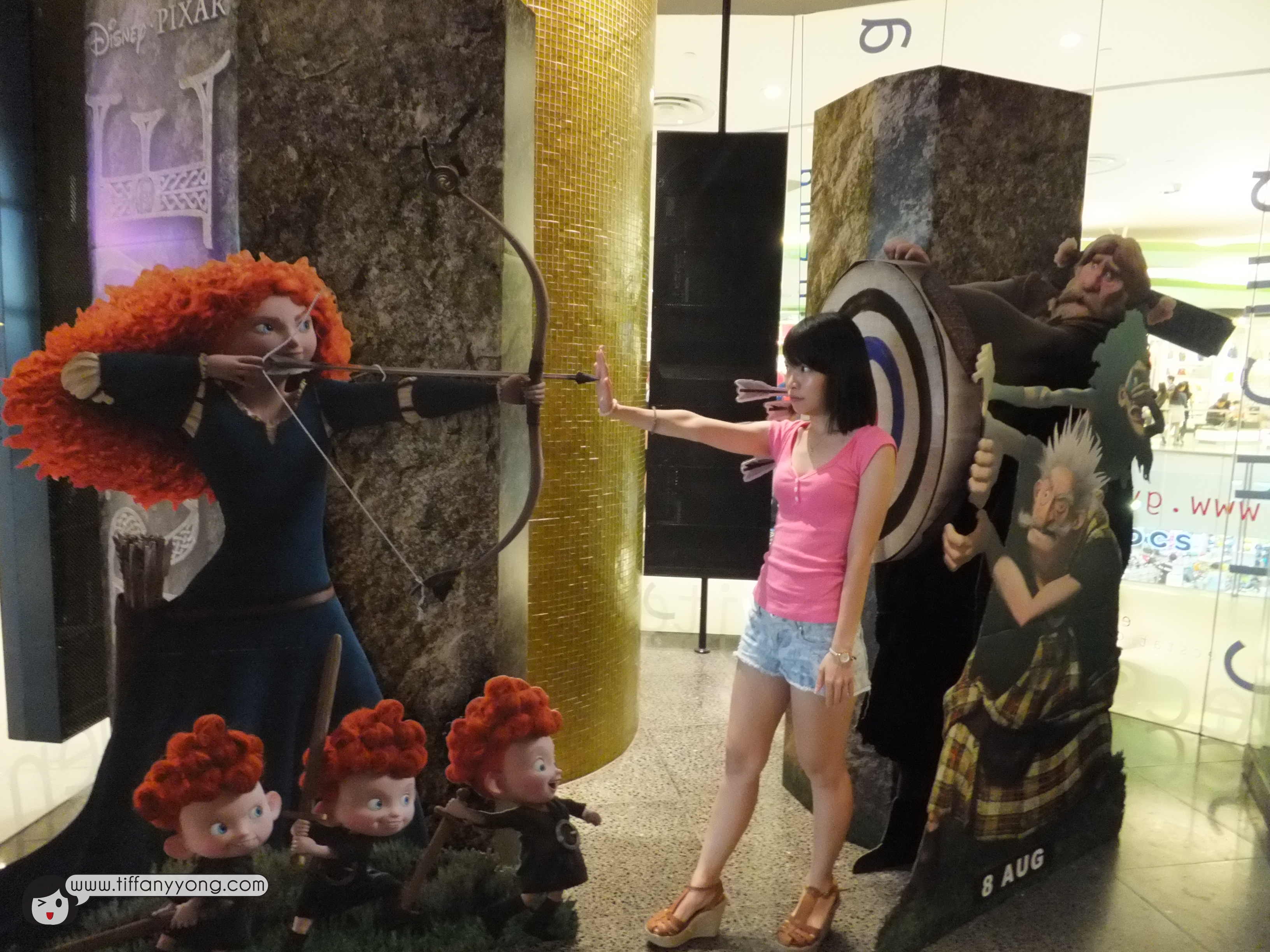 Thanks Fonzie for the movie treat! To be truthful, I am not a fan of animation. I have never watched Finding Nemo, nor Madagascar, nor Ice Age 1,2,3 despite all the raving reviews and high ratings. But this time, since it's a free movie, why not? Haha…
I guess the most memorable part of the movie, or should I say the movie-watching experience, is the short animation clip called La Luna. Both Fonzie and I thought it was the start of the movie! We thought the little "boy" was the main character when she was young…. blah blah … but in the end, we were surprise to see that it's not.
Back to "Brave", it's a simple story, with some predictable plots, like the witch making a "mistake" in her spell… the little fairy lights that leads the way… but I thought the "prince" who turned into the bear would somehow miraculously transformed back to a normal prince again, "fall in love with Merida and they lived happily ever after" but I forgot, it's not a Disney film. Muahaha…
There were definitely some parts where "I thought" it would happened, but it didn't… for example, getting the tangled hair of hers smoothen! gosh…
Overall, this is a good movie for families and kids… and I love the triplets! Wonder how "old" should they be, to be so puny and yet hyper active! I still remember the loud gasp in the cinema when everyone saw the cake that has the spell being left behind.
Click here to go to Brave Official site.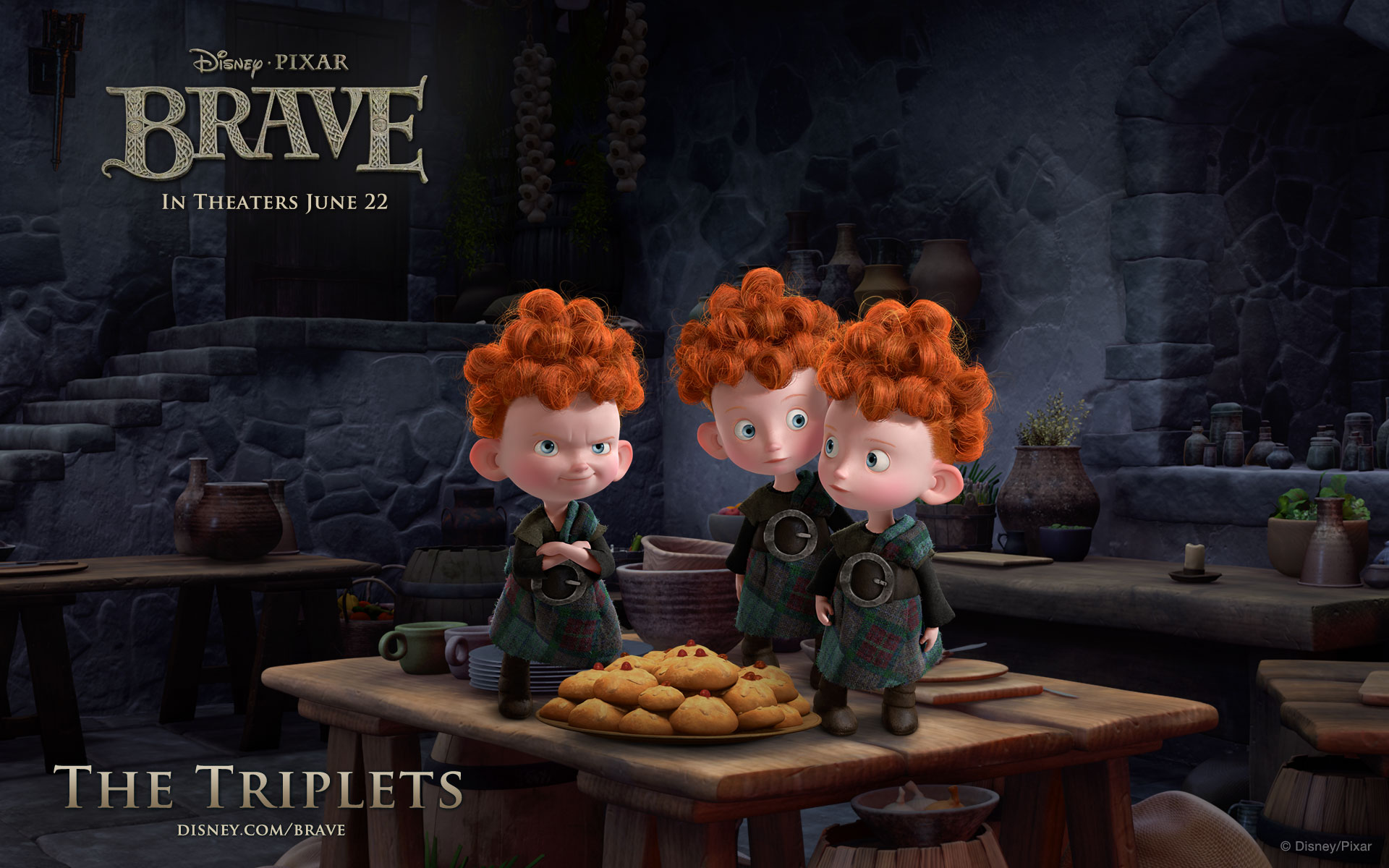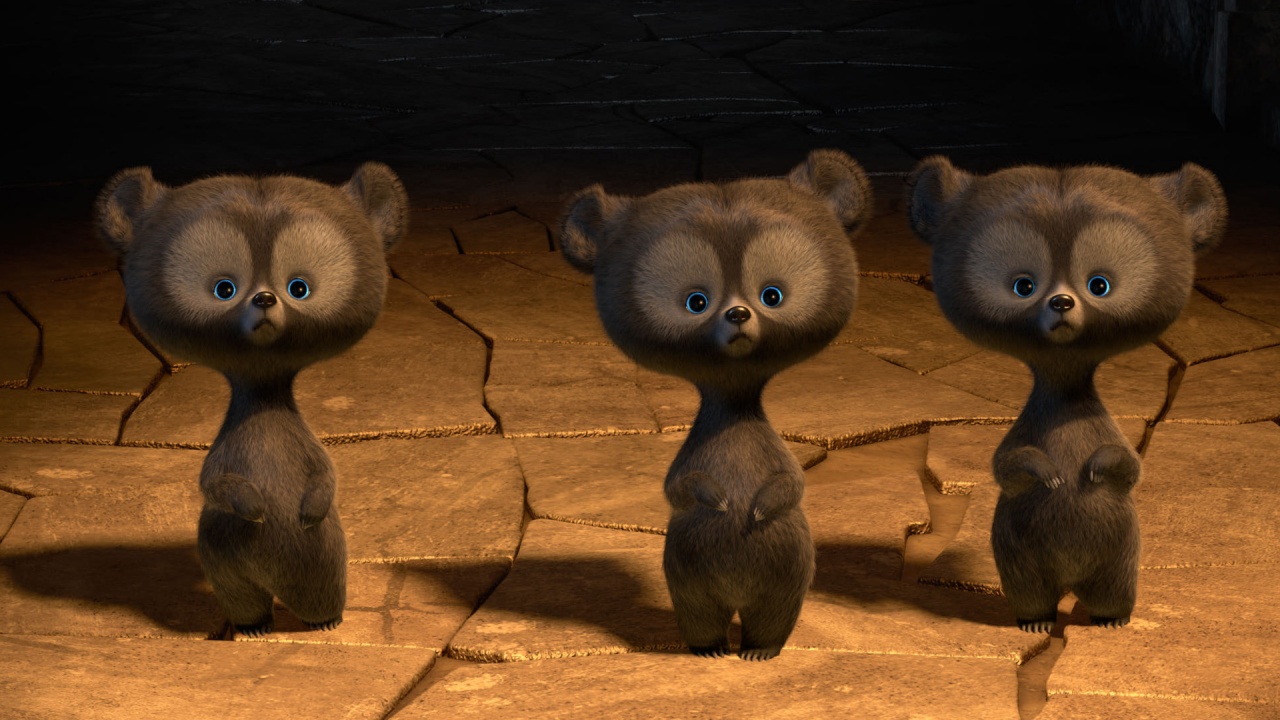 xoxo



*Disclosure:
Event invitation from Disney Pixar, thanks to Fonzie. No monetary compensation was received for the movie review. All opinions are my own.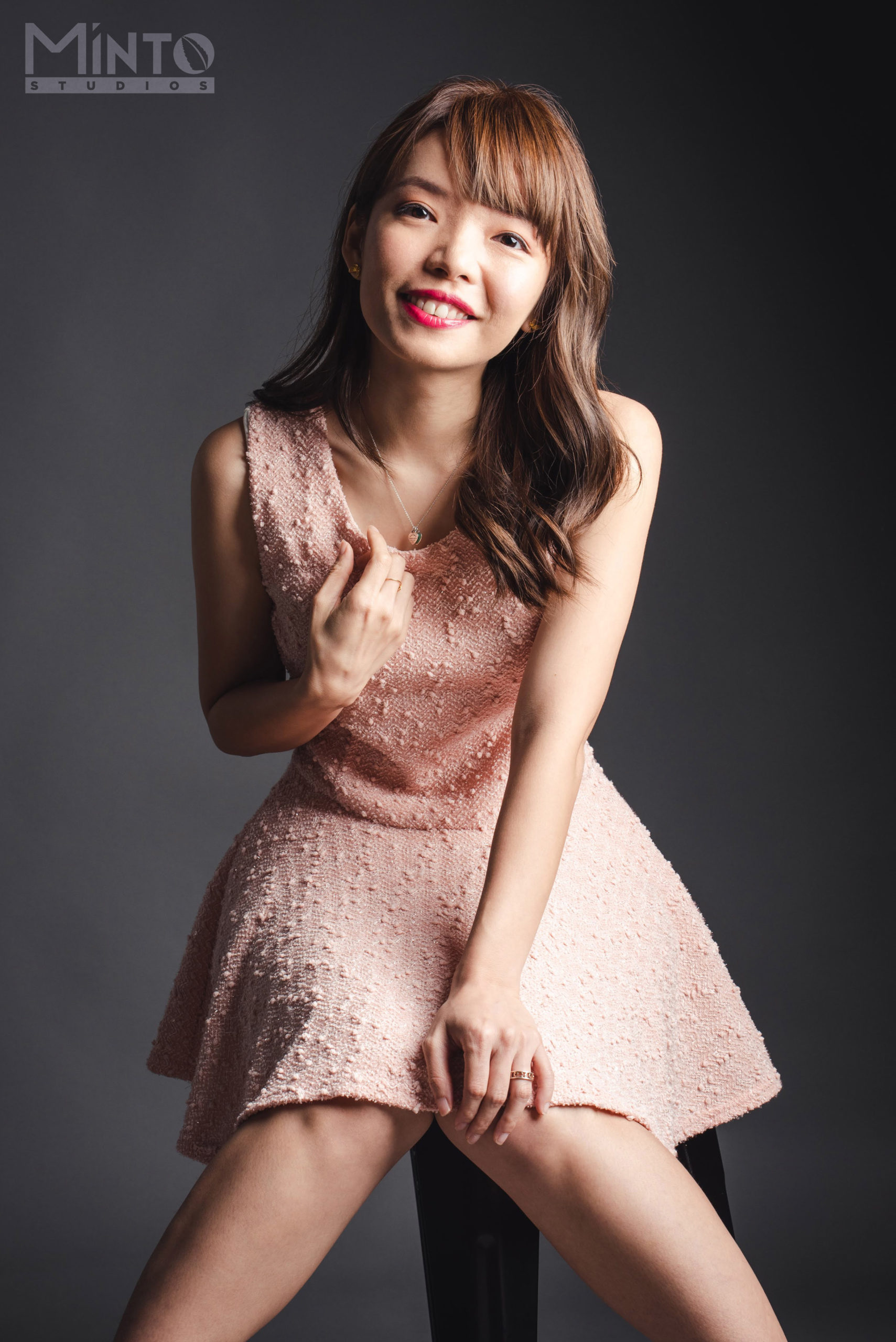 1/2 of #TheEpiphanyDuplet, Tiffany Yong juggles her ABCs – Acting, Blogging and Coaching/Consulting as she is fuelled by passion and drive to succeed.
It is not easy to make a living in Singapore just purely based on Acting, so with Blogging to help her with her online presence, and Coaching kids drama, private tutoring and freelance social media consulting to finance her life, she is currently leading the life most people hope to have: Living the Dream!